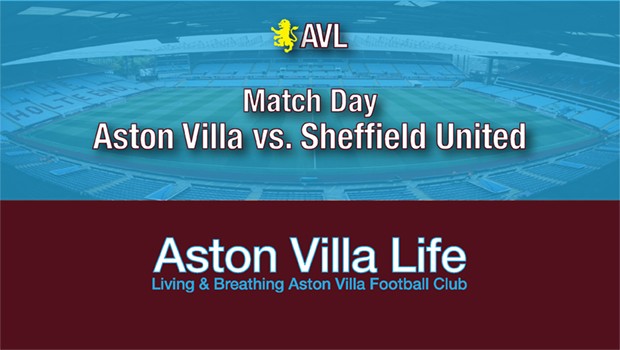 After watching most everyone else already play two matches, Aston Villa finally join the 2020-21 campaign this evening against visiting Sheffield United. Chris Wilder is still a bit baffled by the Restart failure of goal-line technology, while Deano has given a tip of his hat to his late dad.
Without having kicked a ball in anger, Villa currently sit 12th. Six sides have won their first two, while four, West Ham, Fulham, Southampton, and Baggies have lost both. Not a bad start. Normally we'd be second on opening day, but with at least a game in hand over everyone but City, I'll take mid-table mediocrity as a starting position.
Following the trauma of last-day survival culminating in the Great Escape, Villa's aim this season is to consolidate. To that end, spending has once again been sanctioned, but with a more targeted focus. Villa have broken their club-record fee for the second summer running to bring in Ollie Watkins, while also adding Matty Cash, Emiliano Martinez, and Bertrand Traoré. Welcome, all. May you flourish in claret and blue.
Then of course we've had Jack Grealish make his long-overdue England debut and pen an extension and new contract. There are no indications our business is done. The Milot Rashica saga drags on, Rhian Brewster keeps getting mentioned, and even Edouard's name is still popping up. Josh King has gone a bit quiet.
Ollie has gotten off to a good start, scoring in his first two outings in the shirt. He knows how to get on the end of a ball, apparently. Let's hope that continues. Cash got a decent trial by fire against United in the friendly. Martinez and Traore have only just come in the door.
The current players who seem most likely to be on their way out are Ally Samatta and Bjorn Engels. Trezeguet has also been linked with a move away. No one seems much interested in Ghazi, Lansbury, and the others. I don't think Ally goes until we secure another striker and potential suitors find enough change under the sofa cushions. My guess is that it's his wages, first and foremost, we'd want rid of, but it never hurts to recoup at least most of the transfer fee.
All that said, what are we about this season? Pundits who still can't seem to wrap their heads around the nature of Villa's spend last summer have us in another, and losing, relegation battle this season. Supporters think we're a signing or two away from the top half. As usual, I'm taking the middle road and saying we'll be looking for anything between 8th and 15th.
Villa's task this year, as I said above, is consolidation. Last year, we created chances and scored goals. We didn't convert enough of those chances, and managed to concede quite a few, often late, and often avoidable. The trick for this season is finding more consistency, keeping things tighter at the back, and burying a few more of those chances. The difference between relative comfort and danger is a couple more wins and more draws. The barcodes were only two wins and three draws better, and that was enough for 13th. Wolves were six wins and five draws better. That's 7th.
And while six more wins might seem a lot, I can think of a number of games where we squandered late leads or early superiority that would've seen us much more comfortable. And who can forgot the calamitous run of fixtures around the holidays that should've seen us safe and instead left us in a hole?
Along with new additions that should be upgrades, Villa will know what's ahead of them, and should be mentally tougher. They should carry over some belief from the Great Escape. Douglas Luiz was a revelation in restart, and John McGinn might finally be getting somewhere close to actual fitness, never mind confidence in his ankle.
Luiz, of course, was the big breakthrough. A midfielder with quality on the ball, endless running, and a knack for reading and breaking up play, he'll be vital. His outings so far indicate his big step up will stick.  We'll see how much of that rubs off on Nakamba. Targett finally has a 'full' Premier League season under his belt. As of now, Cash and Guilbert offer enough on the right. Trezeguet, we don't know. He saved our bacon with timely goals, is full of running and commitment. I'd like to think he'll be a capable backup, along with Ghazi. But he may well remain a 'starter' for a bit, depending on how our business finishes up.
So, me, I'm cautiously optimistic. Because that's all a Villan can be for at least one more season. Getting the Blades to open instead of City should be a good thing, but then I've always been told to be careful what you wish for. What I do know is that despite the technological intervention, we were the better side during the rest of our restart encounter. Three points tonight could see us as high as 6th, depending on goal differential.
I doubt Traoré will start. Might not even make the bench. But I wouldn't be surprised to see either Martinez or Steer between the sticks, and Matty and Ollie looked nailed on to start.
So here we go: COYVB.
Over to you.