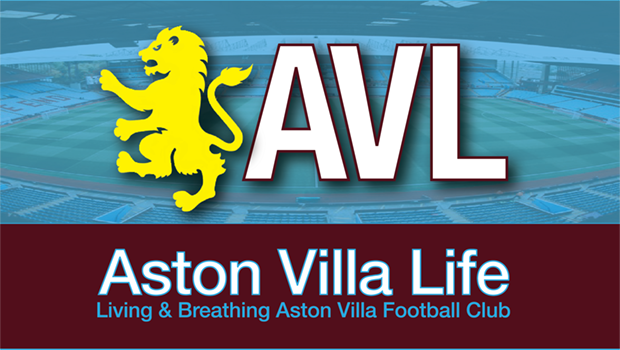 A training game, yes. And normally I wouldn't have much to say, but it was Man Utd., we had two debutants on display, and I'm getting a bit tired of the Milot Rashica saga. That said, it looks like we may well have two more new boys to welcome in Emiliano Martinez and Bertrand Traoré. With Rashica, I'm just starting to wonder that if he's so reluctant to come, do we really want him.
Anyway, in Saturday's run-out, Villa were lucky to come away with a win. United were sharp, James and Shaw provided a constant threat down Villa's right, and more than one quality cross was just begging for a tap-in. Were it not for Jed Steer producing two top saves from Jesse Lingard and a goal-line scramble that went in our favor, the scoreline would've looked a lot different than the 1-0 final.
Basically Villa were poor in possession and overwhelmed at the start. No one could really get involved because we just didn't have the ball.
But, there were some good things. First and foremost, Watkins getting his first in a Villa shirt off a fizzing cross from Trezeguet well against the run of play. He showed good instincts to be in just the right spot, and it will do him a world of good to have knocked one past United. He was a bit isolated at times, and we weren't good with long balls, but he showed strength, good footwork and work-rate, and didn't look out of place. And the goal went to show just how much taking an early, quality chance can mean.
Villa were much better in the second, and while substitutions naturally altered things down the stretch, we were more combative, had much more of the ball, and just seemed more comfortable.
Matty Cash was handed quite an assignment with James and Shaw overlapping. He acquitted himself pretty well, showing speed, aggression, and good legs. With Trez supporting him, he had a willing partner and decent terrier to work with, if not a more physical ball-winner. There were some moments of naïveté, which were to be expected, and it was a really good test for him. He'll have lots to think about after his exposure to top-flight opposition, but should feel really encouraged. He didn't look out of place, either.
And perhaps Villa's 4-3-3 will take a little getting used to, in that wide players are going to find space just around that final third. Time and again, United accurately found those runners, giving them a lot threatening build-ups. But Villa continue to tuck the FBs in narrow in their base positioning. Seems to me Smith would rather the ball go wide than come in through the channels. It makes for a tough FB assignment, because you've got dangerous players running at you with room to cut in or take it deep. But I think we like our chances with Mings and Konsa dealing with crosses. The biggest danger is when the wide player can penetrate and make the cutback pass.
Luiz? He picked up right where he left off. He was everywhere. McGinn got more involved, and showed flashes of his old form. It's becoming evident how far he's had to work to get back. Hourihane was Hourihane. Konsa and Mings did well, Jack had an okay day overall, but it got better as the game wore on. The only surprise was Jota getting some late minutes rather than Ghazi. Nakamba didn't get on the pitch, either. I'm not sure what we're supposed to read into these things, but with Nakamba versus Luiz, it'll be Douglas all day long, so he might as well get 90 under his belt.
So, the kind of training game you like as a coach. A result, some confidence, but plenty of things to work on and no room for complacency.
With more new players looking set to arrive, Smith & Co. are going to have others to work into the set-up in a busy week. Trez in particular looked very much like he was playing for his place. However you rate him, I think we'll see some of the benefits of competition.
Anyway, roll on Burton in the Carabao, and another useful outing before Sheffield next week.
Over to you.