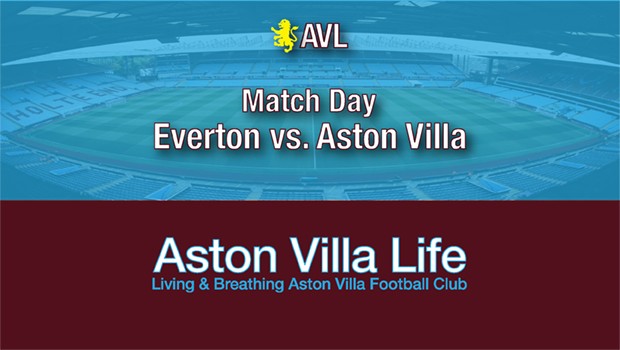 Another day, another cup final, or semifinal, or something. Regardless, another couple hours of hell. The life of a Villan.
Most everyone thinks 7 out of the 9 points remaining will be the minimum necessary to secure survival. Never know, but it's hard to argue with. So if you were a betting man, you'd say Everton is a must-win. Me, I'm not a betting man, and I'd say Everton is a must-win.
Then Villa need some things to go their way, first and foremost being West Ham beating Watford tomorrow. On paper, Watford have the toughest run-in, and since we play the Hammers on the last day, we'd probably like to see them safe. No guarantee of a result, but better than facing a possible winner-take-all relegation final.
The interesting thing is Bournemouth, who probably have the easiest run-in. Sitting a point above us with one more game played as of now, they're two better on goal differential, having nicked a goal back off City in a credible performance.
So, win and we leapfrog them, with our differential guaranteed to improve. Draw, it doesn't get any worse, but we're really pressing our luck. So, even if six points might just do it, it's better we get at least seven. Or nine. And in all this math, while Brighton have looked safe, they could conceivably get pulled right back in it.
Normally you'd look at this stage of the season and think mid-table teams could already be on holiday. Everton haven't been great in the restart, for example. And in this strange mini-season comprised of all sorts of inconsistencies with any season past, it's doubly hard to know. Players have had a break, of course, but normally they'd actually be on holiday now. And most probably don't want to be out there any longer if they're safe and/or the European spots are decided.
But you never know who's playing for their place or whatever other motivation they may have. So, Arsenal, for example. If I'm doing the math right, they've all but missed out on 5th (barring a historic barrage of goals and a complete United collapse), so they've only got the cup to play for and a bit of pride.
So do we pull for them to upend City at the weekend, or is better to face them with all hopes dashed? I have no real idea. I think it might be better if they win in overtime, and have the cup to focus on, influencing selection and rotation. Then again, that could only harden their resolve to play well and keep their form. It could also give them a hangover. I'd also like to think we're simply due to get something off one of the big clubs. We've been oh-so-close more than once. Think about the point we gave away against Spurs on Engel's miscue and various other late concessions. Wouldn't mind having one or two of those on the board right now.
You just never know, in other words. Don't think any of us had West Ham taking all three against Chelsea.
What we do know is that we need to beat Everton for any of the rest to matter.
That being the case, I think, as I almost always do, that the game simply comes down to who wants it more. On paper, that's easy. And if Villa show the same fight as they put up against Palace, you'd fancy our chances.
I like the fact that Dean has had the team spending more time together, creating more togetherness and a bit of a siege mentality. I like that Trezeguet finally scored. That any attacker finally scored. I like the fact that Jack apparently wants a goal or two himself. I've been saying a number of players are due. Maybe this is the point when the dam bursts—or at least cracks a bit.
Me, I think it's a no-brainer that Villa start the same XI as last time. I know McGinn is still a bit off the pace, so maybe you look to swap him out earlier. Otherwise, no changes, go again.
It's going to be excruciating, but as many have said, as long as Compass don't lose interest, going down might not be the worst thing to happen. We're still going to have our hands full trying to hang on to Jack and Luiz, maybe even Mings, if we do stay up, and would already need to strengthen with them. If they go, a second, consolidation season in PL will turn into another rebuild and probably a repeat of what we've seen this year.
Anyway, here we are, once again. While our fate isn't entirely in our hands, shortening the odds and putting pressure on others is.
Over to you.