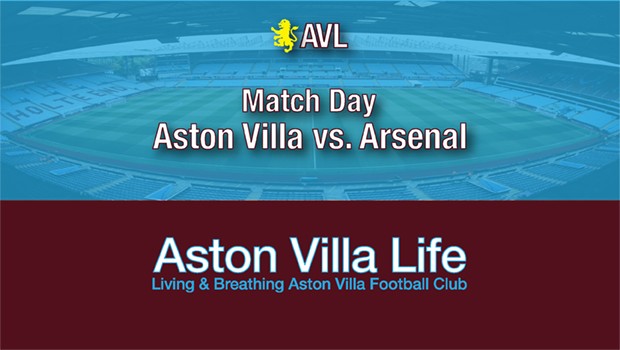 Aston Villa host Arsenal this evening with two games left and four to six points needed to secure survival. It was never going to be easy. That's not the Villa way. But the failings of our fellow relegation contenders have kept hope alive, and hope isn't easy to relinquish. For the most part.
We know it didn't need to come down to this, but it has. Missed opportunities throughout the season, never mind the restart, could have seen us safe. When you look at the table, it's not Villa's inability to win that stands out as much as our inability to draw. That's where the points needed for safety have really been lost.
And now we find ourselves needing to string together four results. We've gotten two already, and we've got another two to play for. Bournemouth have done us a favor losing to Southampton, as have Watford in falling to West Ham before they play City today and Arsenal on Sunday.
So tonight, I have to imagine Dean Smith will be playing it very safe. While an upset would be be magnificent, not losing ground on goal differential while putting ourselves in a position to leapfrog Watford on the final day will be top of mind. If the win's there, then lovely. But Smith's a realist with a goal-shy side to work with, and Arsenal are coming in on fine form, having dispatched Liverpool and Manchester City.
For their part, Villa are limping in having beaten Crystal Palace then stumbling to a late draw with Everton. The players were clearly gutted by yet another late concession some eight minutes away from three points that might well have seen us only needing a single draw over the last two. They'd done enough to win but didn't. However, the point, as disappointing as it was in the end, could still prove the difference.
Looking at Arsenal, we have to hope their minds are elsewhere after two victories they wouldn't have expected. A letdown wouldn't be surprising. But. Even though they've earned a shot at Europe by reaching the FA Cup Final, there's still an outside chance they can secure Europa League football with emphatic victories over Villa and Watford. And there won't be anything to dash their hopes before kick-off tonight.
We've seen enough of Villa to expect them to try and start brightly. Create something before Arsenal get settled. But riding that out? We've seen that movie before. As I keep saying, though, you'd like to think we're statistically due some kind of result after all the near misses against top clubs. Due a very rare goal from a set-piece. A penalty. An odd bounce off Samatta's head. A wicked deflection, an own-goal. Anything.
So, no idea what to expect other than a nerve-wracking affair if Villa can't break through early. Well, it'll be nerve-wracking regardless, and I may just stop watching after 80 minutes. Don't know if I can take stand another match being under the cosh all night and inevitably succumbing. But what we need from the game will hinge on what happens with Watford and City. We'll all be rooting just about as hard for City as Villa, and will at least know where we stand going in. If Watford don't get a lift from sacking Pearson, a defeat ought to encourage Villa. If Watford do get a lift and City put in one of their desultory performances, the mountain will start looking like Everest.
Still, if you'd offered me 17th at the start of the season I'd gladly have taken it. Still will. And I'm having a hard time believing it's even possible.
Over to you.