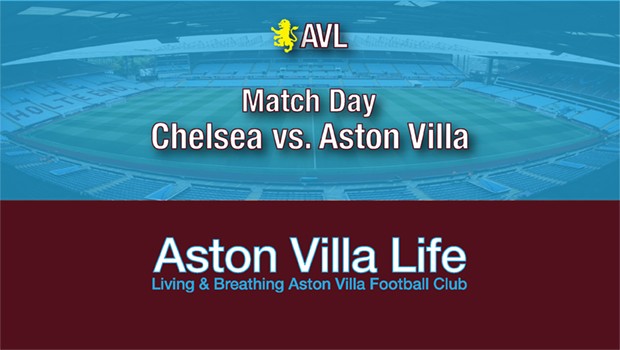 Today we go again against Chelsea following the 0-0 draw with Sheffield United to restart football. I'd written up a review, but didn't manage to get it posted. As usual, good observations and comments covering most of the bases. All of the talk around the team seems to have picked up exactly where we left off, and I have to say, whether I agree or not, it is restoring some sense of normalcy in my world.
Obviously we wanted a win and didn't get one. Me, I took encouragement from the game despite the disappointment over the points. And about as many results went right for us as they could, which softens the blow, makes it worse, or both.
Anyway, we know where we're at, what we need to do. I agree that if the legs are there, we should be a bit ahead of Chelsea in having already got a game in.
And for all the criticism leveled at Smith, he doesn't seem to care much. He's named the same starting XI:
Nyland, Konsa, Hause, Mings, Targett, McGinn, Luiz, Hourihane, El Ghazi, Davis, Grealish
Make of that what you will.
Me, I'm often being politely accused of being a happy clapper, or simply too optimistic. Which of course is fine. I am optimistic by nature. But I'm also a realist.
If I take a step back, I think I'd have to say that if the season hadn't been interrupted, we'd have taken a scoreless draw against a top-half team to follow up the Leicester result. Sheffield are having their best season in years, have something to play for without fear, and sport the league's second-best defensive record. We've all bemoaned our defending, and it's what's let us down the most. Wednesday we kept a clean sheet, whatever caveats we attach to that.
Tactically, I understand the calls for 4-4-2. Wouldn't mind seeing Davis and Samatta together, myself. But I think the question of fitness plays into that decision, along with many others—we weren't going to become something we're not given the circumstances. The squad is what it is. Nothing's changed. The players supporters didn't rate before are all still there. The players are used to their roles in 4-3-3. Jack, Conor, and SJM have clicked very well at times.
My guess is that Davis is starting in the 4-3-3 because Dean wants Villa to get established and settled. Get some confidence. A player like Ally is going to want quick through-balls, and players are going to try and feed him. While his upside is high, that kind of play always runs the risk of it coming right back at us, especially given the layoff and lack of sharpness. Going 4-4-2 with limited fitness means both are probably off late in the game, leaving Vassilev and Baston to chase a winner. This way, you've got Ally late on when defenders are tiring. The back line, as least the centerbacks, are the least likely to be substituted, along with the keeper.
Villa created chances, more than enough to win, and always looked the more likely to score. We also kept a clean sheet, allowing The Blades just one shot on target. Technology finally worked in our favor. The effort was good, and the fitness didn't look too bad, all things considered. When Sheffield grew into the game, Villa were able to reassert themselves.
Failing to convert was what did us in. The chances were there, and they were good enough.
The argument about Jack in the middle will continue. Me, I don't think it really matters where he lines up. He's all over the place in the end, just starts left. I also think it's his preference, and actually does play to his strengths. It gives him more room to operate laterally than being sat in the middle. Because he can regularly beat more than one man, it means that where he starts isn't where he ends up.
He didn't play the ball to Ghazi from the left, for example, and when he gets it deeper, he's often taking it straight up the middle. When he is wide, he's almost always taking it inward and distributing. He doesn't just stay wide and lump in crosses. He's pulling players toward him and opening things up for others in the center and on the far side.
Basically, he has a very free role, likes to work left to right, and I don't think it matters much.
Anyway. It's Chelsea now, and we're going to hope we pull a Brighton and get four points out of the first six on offer. Judging from yesterday's results, it's going to stay tight to the finish. And even if we come away with a draw in each of our first two matches, that's a far cry from the form we were on when play was interrupted.
Over to you.