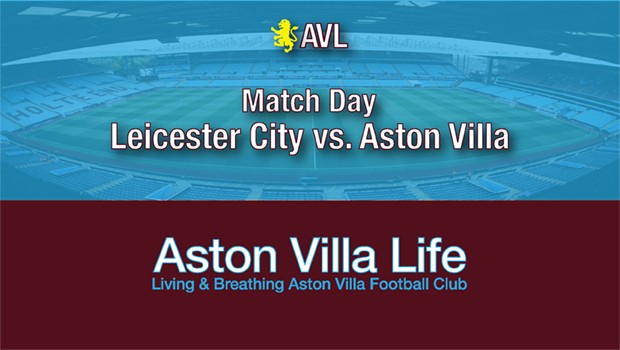 Been traveling again, but no worries, as I think most all the takeaways from the cup final, good and bad, were covered nicely in the comments.
I did have a chance to watch a couple matches over the weekend, and given that I was trying to explain Villa to my companions, what I was really focusing on were passages of play where I could say, "If that were Villa, here's what you'd see."
The focus for a while has been on our defending. Or lack thereof. Only Southampton and Norwich have conceded as many as us, and we've played two fewer. Likewise, goal difference leaves us pretty much in the same neighborhood as Bournemouth, Watford, and West Ham. So we score but we also ship 1.9 per match. Let's call it two. And of course everyone wants to know why. What's Terry doing? What's Dean not getting right?
The things I had sort of had confirmed for me while detachedly watching other matches were the things I came in thinking: defensive midfield woes, lack of coordination and commitment in the press, and a tendency to simply sink too deep.
Midfield, we've all seen it. Lack of bite and tenacity. It's been there in flashes, but hardly consistently enough. We're timid, and don't have aggressive ball-winners. At some point with our backs to the wall, players do tend to get more desperate and stuck in, and it usually turns the tide a bit, though it's generally too little too late.
Now, could be by design, but I don't think so. I think the players simply aren't getting their heads round the fact that they have to be fighting and looking to frustrate and win the ball for 90 minutes. They're afraid of being exposed, getting beaten, making a mistake. Which also is part of the lack of coordination in the press. Too often you'll see the front three closing down, only to be undone by players not closing up on the outlets. Two passes and the press is beaten. Then we're chasing shadows, caught in no-man's land. The opposition finds itself it lots of space, and our shape is ruined. The failure to commit whole-heartedly completely negates any pressure further upfield and worse, it makes that pressure ill-advised.
In short, fear of overcommitting, and a fear of losing, too often takes hold, to my mind. You stop worrying about that when you're chasing a game with 20 minutes to go. But it's how you need to start matches as well as finish.
That same fear is what drives sitting too deep. The backline has to push a little further up, and to do that, the midfielders have to be challenging further up. But they look to be afraid of being got behind. Afraid to come up and challenge. So you end up in a line afraid of being passed around, and watch all sorts of dangerous players pick passes with no one putting them under pressure. And obviously when you're deep, there's much less margin for error when we fail to clear, and it starts pinballing around.
Set pieces? Concentration and determination. You can't ball-watch. You have to go win it, simple as. You can't sort of stick with a man and not challenge or put him off. Who wants it more?
Basically, you can't me tell me that John Terry doesn't know how to defend a corner, that he doesn't know what works. Which means it's execution, rather than instruction. Zonal or man, you're determined to get to the ball first or at least stop them getting to it cleanly. You can't hesitate or get bullied.
It's not a complicated game. It can be damn hard to play it well, but the concepts aren't rocket surgery. We've simply been outfought and outworked too much of the time. I think we all loved Nakamba taking Aguero down rudely and decisively. That's what we need more of.
Then of course there's decision-making, and you could write a book on that. There's a lot of rushed and headless play. Players not wanting the ball, or wanting to do too much. Players afraid to play it quickly when it's there. Players not settling it down when it's not. Players playing it back instead of turning a man and creating space. Players, particularly Hause in the 3-4-3, trying longer, penetrating passes that find no one, and leave us exposed with half the side trying to break upfield.
Anyway. All it means is that when we fight and play without fear we're much more competitive. And there's just enough quality to get goals at a very reasonable rate. Samatta's not done. Jack probably needs to shoot more. We've seen that Luiz has a lovely ball in him, and so on. Ghazi will frustrate, but can also deliver a great ball and be in the right places. Trez? Well, he needs to calm down for a start.
All this to say that if Villa fight, we stay up. And maybe they feel their backs are to the wall finally, and start playing like they have nothing to lose now that we've finally dropped into the bottom three.
Tough ask away at Leicester tonight and really needing a win. But we've gone 1-1-1 against them, and we got results by showing enough fight.
Over to you.