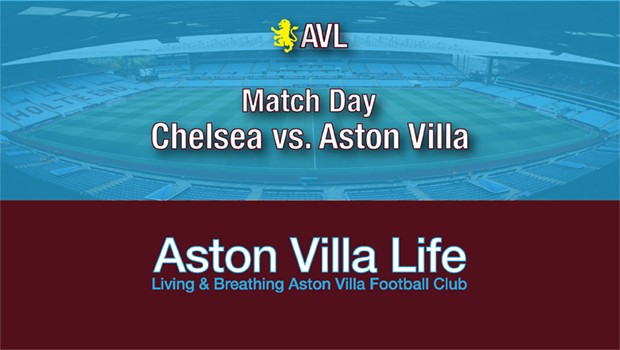 Fresh on the heels of a relatively successful visit to Old Trafford, Villa head to Stamford Bridge to see if they can get more points off another big side. Could be tough with Chelsea losing to West Ham at the weekend, as they'll obviously be looking for a response.
But if, as Dean Smith says, Villa can keep their organization and concentration, it would be quite a statement to follow up the 2-2 draw with United by getting something from this match. For me, I'm wondering how much gas we have in our tank after the end-to-end game Saturday. Also a shame we'll be without Ghazi and Guilbert. Ahmed Elmohamady will have a test on his hands with Christian Pulisic, and it's all-change down the right flank.
Jota has made the bench, finally, and it'll be really interesting to see—either tonight or perhaps Sunday against Leicester—what he looks like now that he's had the hernia dealt with. He seemed to understand Wesley's game, and could be important in getting him going again. For his part, Wesley had a good outing against United, doing much more pressing, which really helped the team. Sadly he had an assist the other way, but otherwise, it was a solid performance.
Super John McGinn again didn't seem his usual self Saturday, so I'm hoping we see the full version tonight. Jack had a fantastic match, of course, and if he can build on that, well…I think that's pretty much where Villa's fortunes hinge.
Doesn't mean all the other stuff isn't important. It is. Since I'm getting this up just after the team sheet came out, we've got the answer as to whether Dean might revert to the Luiz and Nakamba 4-2-3-1, or if he'll be encouraged to keep Conor in the side. Luiz does make way for Nakamba to go 4-3-3, and Conor starts again. He wasn't as good on the ball Saturday as he was against Newcastle, but he did the other things well enough. Here's hoping he's got the killer ball in him tonight. Konsa has also kept his place.
On the other side, Tammy apparently has passed his late fitness test and I certainly hope he doesn't come back to haunt us.
So, here we are, the middle of a tough stretch, and we've got something to work from. Like all of us, I'm more than curious to see how we fair having gone to a famous and ill-fated ground (for Villa) and leaving thinking we could've done better than a point.
Starting XI
Heaton; Elmohamady; Konsa; Mings; Targett; Nakamba; Hourihane; McGinn; Grealish; Wesley; Trezeguet.
Subs
Lansbury; Taylor; Engels; Jota; Luiz; Nyland; Kodjia
Over to you.