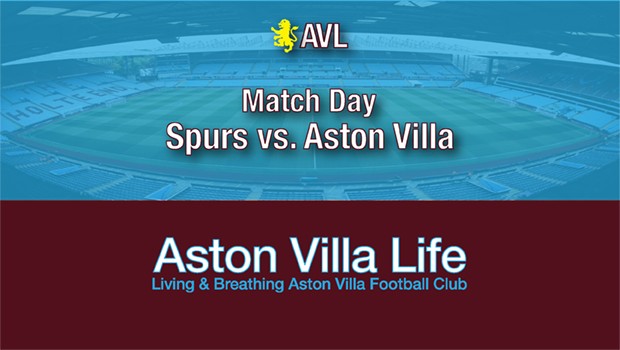 It all sort of hit me as I updated the banner, typing in Tottenham Hotspur instead of Rotherham. We're finally back. And today is the day it all kicks off. And once again, here are the clubs I'd missed playing each week and tried to ignore the last three years. No knock on Leeds or Forest. Derby. Definitely a knock on small heath.
Anyway, here we are, and as I watched Norwich fall to Liverpool, I wondered afresh what the season will hold. Not that Norwich didn't have some good moments and threat. But it all looks a bit different when you're playing the European champions at Anfield rather than running away with the Championship on a Tuesday night in Brentford.
Villa? Well, everyone's had their say through the window, and I'd be remiss not to thank Compass for their backing over the summer. For saving the club. For writing a check and seeing off Dr. Tony, and finally putting the ghost of Randy Lerner to bed.
For my part, I'd meant to freshen up the graphics for our return to the big stage. But while Villa were busy rebuilding, I was busy clicking down every possible transfer link and doing a lot of travel for work. So we'll see if we just stand pat on that. Might be better luck.
So much to say, but we've read it all, said it all. Watched the videos, had our own celebrations and reflections.
Right now, the important thing is that the season won't be won or lost tonight. While I don't think Spurs are the second-best team in Europe, they are the current Champions League runner-up, so they're not half bad. Opening against them in the very shiny new Tottenham Hotspur Stadium (which just doesn't have quite the ring of White Hart Lane), well, it's straight under the spotlights for Villa.
And that's going to be the measuring stick, how Villa step back onto to the stage. Be wonderful to get something, and I know Dean will have been working the team all week with that in mind, but really it will be about the performance and character. Points will be a bonus. Which isn't to say I don't think we can come away with something. But it's all going to be a bit faster, and every player in the other shirt is going to be of that much higher quality than we've been used to. While no one's really sure what lineup we're going to see, we know Poch's a good manager who's been in place for a while, and we know he's got a lot of talent to work with.
Will Villa come out guns blazing? We will be a bit cagey? Will we be able to play our way, or will we be forced to react and adapt to Spurs? All stuff that we'll soon see. While some might've thought Mauricio was starting in with the mind games in his prematch comments…Well, I dunno. I suppose he probably was. Suppose there was some other context there, as well. But Dean, ROK, and JT, well, they're not going to be intimidated, and they're going to have done all they can to prepare the side and keep their focus.
You never know what's going to happen, of course. But fortunately our last match that counted was on a big stage for all the marbles, and the semifinal was obviously a very high-intensity, high-stakes pair of games, as well. So key players like Jack, John, Tyrone and Anwar and Conor have felt some of that pressure and come through. Now there's Heaton behind them, which ought to make a difference.
The main thing is for Villa to find their feet in the match. Keep it under control, don't get carved open time after time, take a chance if it's there early. But mainly not to lose their heads and shape by being too up or too anxious. That might sound a bit pessimistic, and could be entirely off-base, but I really do think it's about getting a feel for Spurs, stopping them from getting an early goal and a head of steam. Villa need to stay within themselves, follow the plan, and not be dazzled, basically. Then it will all just be a game of football and the advantage goes to them.
For the lineup, I think the only questions are whether Trezeguet starts instead of El Ghazi, and does Nakamba get his debut? I know a lot of folks would like to see Marvelous in there from the start, and I'm pretty sure he's fit for purpose in a game like this. But Deano might very well opt for continuity and familiarity given Nakamba hasn't really kicked a ball in anger with the other 9 yet.
Smith will have us coming to play, regardless, and they'll be prepared. If it's a rough day, it will only get them working harder. Hoping Jack rises to the occasion…He's wanting that England call-up and to show Spurs he'd have made them better. He'll also be getting a lot of attention. He's used to that, hopefully he can make them pay a little by opening things up for others.
So, all to be revealed. Got texts coming in from all over as I try to finish this. Congratulations, well-wishes, should I place a bet on Villa to draw? I honestly don't know. But I do know I'm glad we're back where we belong, and I'll be fascinated to see how it plays out. All we need to do today is look like we belong. If we do, the rest will take care of itself.
Over to you.