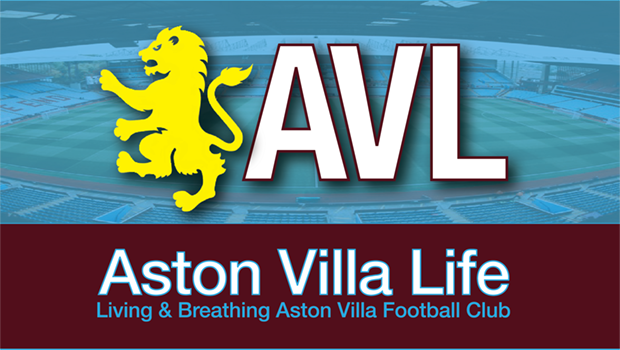 Been away for a week, and the transfer news has been flying fast and furious. I know it's always this way, but I've lost track of the number of players we've been linked with. Then there are new sponsors to go along with a new kit partner, the upcoming season's fixtures, and the exodus.
I don't know that all the departures really need much addressing other than to say Thank You, All. It's been a side I've liked in terms of character and effort, and obviously most everyone has contributed to getting Villa back up.
And while I might've been a touch surprised at how quickly it all came about, I can't believe there was any surprise amongst the players. Well, I guess someone found out from a reporter's call, but each of them would've known that's always how it was going to be. Which in many ways makes their achievement even more remarkable. They all played for themselves, each other and the club, knowing full well that winning the final and grasping promotion would be their swan song at Villa.
The alacrity with which Villa cleared the dressing room (and wages) obviously indicates that decisions had been made a while back and that there's no time to waste getting the club remade in time for the preseason. So, Promotion Plan was implemented, and it seems a lot of homework has been done.
Exhibit A was the speed with which they shipped out Gary Gardner and got Jota in. Exhibit B is what's being called the shock signing of Wesley. There's some obvious intent when you go out and sign someone we've barely heard of for £22m or whatever it ends up being. Was good to see Anwar El Ghazi made permanent, and that the Hause option has also been exercised. Everyone's getting sick waiting to hear about Tyrone Mings, but that will sort itself out soon enough. And getting rid of Ross McCormack? Had to happen, obviously, and there was no hesitation to get it done.
I'm feeling good about the business so far because I feel good about the people making the decisions. And I feel good about quick action. That means thought has gone into things already, and Villa were primed to act and trump the Barcodes to sign Wesley, for example. And now the rest of the business promises to be rather interesting.
I've seen various interpretations of our needs in the always excellent comments, and I can't say any are far off the mark. Given that neither has really played much part of late, I'd be betting Henri Lansbury and Birkir Bjarnason might also be considered surplus to requirements, but we'll see what deals can be made. With Andre Green, I'm thinking he'll need to go out on loan. He seems to have a taken a step backward, and was not the same player who impressed before his lengthy layoff. There's a good athlete there, but his decision-making and work-rate, at least, need to improve. Maybe he just needs more time in the system. Who knows.
Jonathan Kodjia? Hard seeing him strike terror into the hearts of PL defenses any longer. Scott Hogan, well, even less frightening. Unless he's still on the books. I'm not sure what to make of Conor Hourihane's future. There are a lot of links to midfielders, and one wonders. After the job Kalvin Phillips did on Jack Grealish, I wouldn't mind seeing him in claret and blue. He's athletic, quick, young, and plays with a lot of bite. We're going to need that. But if reports are true, I'll be curious to see how Villa view a £20m valuation, and whether Leeds will play ball regardless.
So obviously there's still lots more to happen. Wouldn't mind seeing a smaller striker to complement Wesley. We need to sort the fullbacks, bring in some more wing depth/competition, get another CB or two for the same reasons, and, it would seem, another keeper. Be a bit strange if Lovre Kalinic came and went so quickly and quietly, but I suppose that's the way it works, and even though he hardly impressed, we could probably recoup some money given he hardly played and it will chalked up to what was in front of him and not getting a chance to settle. And Orjan Nyland, I've no idea about. The situation might seem unfair to Jed Steer, but honestly I think we're going to need a better and more seasoned keeper.
Anyway, seems like good business so far. The backing's there along with the awareness that we can't stay up on the cheap. Players near and far are being considered. We're getting younger. In other words, I can't complain yet.
And then wouldn't it be lovely to turn over Spurs opening day? First things first, though.
Over to you.