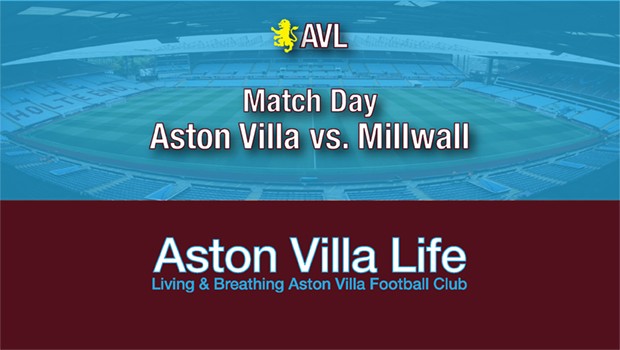 As Villa's remarkable resurgence continues, we got a bit of history to savor on a very good Friday, marching to a ninth consecutive victory for the first time in over a century. Hard to believe that in all the club's history there's never been a run of 10.
So, we're looking to that today, and of course I ran across an 'article' quoting pundits who feel Villa are carrying too much expectation to keep it up.
I've written about streaks, how you just never know. As it stands, if Villa were to win out, that would come to 15 consecutive wins. Which is pretty hard to accomplish. It's basically winning a third of a season all in one go.
Villa don't have to win 15, though. Win the 10th, and we're in the playoffs if I've done the math right. We could lose or draw in the remaining two regular-season fixtures. We could also lose or draw a first-round playoff match and still go through to the final. The final, of course, you have to win.
I don't really pick up on a sense of pressure, though, which is the funny thing about streaks. Just not seeing it in the way we've been playing. Doesn't mean it isn't there. Just haven't seen it. If anything, I'm sensing a hunger and mindset that speaks to the opposite of pressure. It's like they're relishing the situation. Maybe that changes once the playoffs are a reality.
Like everyone else, I'd like to witness a historic moment. Would like to see the 10th and what it implies. After that, I really don't know what's best. Which is where the manager, or head coach, steps in.
Say, for example, we win today, everything else works out, and we're in. Does Smith sit a lot of starters to virtually guarantee a loss to get the pressure off? To get the odds sorted? Or do you just keep the foot on the pedal?
I've seen all kinds of different answers to this quandary, and all sort of results that follow. All I can say is let's go ahead, set a new record, and then worry about it. Dean seems to be doing a good job keeping their heads straight.
As far as today goes, we won't have Tammy, and Millwall might well be down a very significant player in Ben Thompson. Me, I'd be leaning strongly toward giving Keinan Davis the start over Kodjia if Jimmy Danger's ribs cooperate. I think you get better hold-up play and more effort. But Deano sees them every day, and maybe he sees it differently. Otherwise, don't see where you change anything unless Smith prefers a fresher Hourihane to Whelan. It's also possible that Axel will miss out.
So we'll see about the lineup. We'll see whether we get to witness history. We'll see whether we're then basically playing two games that don't matter much other than whether we'd play the second playoff semifinal leg at home and how Deano handles that.
Over to you.