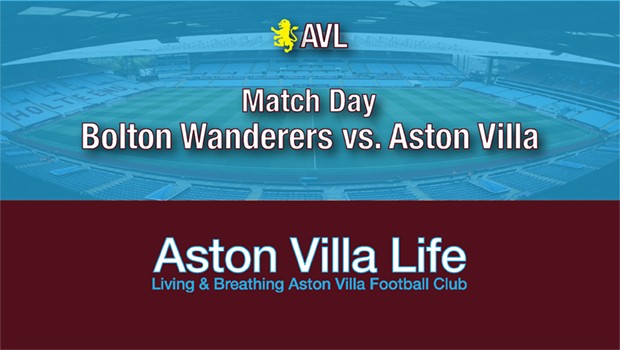 "What will it mean?" "Not an awful lot if we don't get promoted." That's the eight-game win streak for you. It's been a great run, but with nothing assured, it really doesn't mean anything. In fact, Villa more than likely have to extend their fantastic run to get a good feeling from it.
It's simply the case that a long string of midseason draws means that even though it's started to feel like a playoff spot is guaranteed, it's anything but. Villa have opened up gaps, but with four left, there are still teams in the hunt, and they won't necessarily be feeling the weight of expectations that Villa now carry. If you're outside the spots, you've got nothing to lose. Friday and Monday will basically tell us whether we're playing for it all, or facing the dreaded rebuild.
Of course, everything depends on results around us. But what Villa would really like is to put Bolton away, keep the pressure on everyone else, and look to the three remaining matches with a much higher probability of going through no matter what happens. Obviously easier said that done.
We know all about Bolton's turmoil and place in the league. But with stabilization seeming to have arrived, there's no reason they won't put up a fight. That said, Villa have seen plenty of fight and found ways to win.
That means I don't really know what to expect from the Wanderers. They could be hell-bent on staying up, they could sag and sink after falling behind. You never know. We do know that Villa have goals in them, and, having finally put in a fantastic performance without Jack Grealish, they should be feeling very good about themselves. Smith, though, like all good managers, is right in trying to keep the focus on one game at a time. You play who's in front of you next, and that's all you control.
And then there's the question of whether Smith faces a selection headache. From his comments, John McGinn seems nailed on to start despite the cards, and I don't see Grealish sitting on the bench. So, as always, will be down to Whelan vs. Hourihane. I'm guessing Whelan wins out. But with another crucial match against Millwall following close behind, you don't know what the thinking will be.
So, it could be ugly. It could be sublime. All that matters with a very nearly full-strength squad facing a relegation struggler is getting another three points. We now control our destiny. Which means we have to seize it. Must-win? The math says it isn't, and I'd like to think we've got enough to sidestep a draw or loss and keep moving. But wouldn't we all be much more comfortable if we just moved the mark to nine in a row? Would be be pretty special to witness a historic run that ends up meaning a lot.
Over to you.