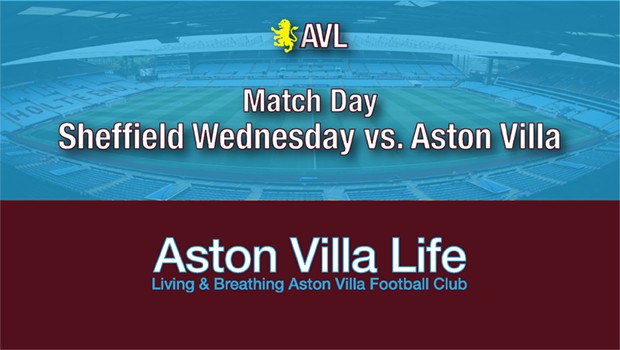 And then there were seven. Games that it is. And the one today is as interesting as it gets when it comes to subplots, because Steve Bruce will be standing on the touchline with Villa on the pitch, only this time he'll be trying to get his Sheffield Wednesday side to put a dent in his former club's promotion hopes.
You can't blame him. It's his job, and he'll never forget the Cabbage of Fate. What does he bring to the table? Well, Wednesday have been on a very good run under him since he took over in December. They've won five and drawn six, and haven't lost. And now they've got a realistic shot at making the playoffs. So, Wednesday are a well-organized side that's tough to break down and doesn't lose.
But does he hold the key to breaking Villa's momentum and five-game win streak?
Tactically, I don't know that Bruce brings all that much, a view we've all debated to death since he arrived. He didn't fare particularly well against Dean Smith and Brentford, losing two and drawing two. Bruce did manage to chip down the margin of defeat in that brief span, from 0-3 to 1-2, but never got the better of them.
And now Smith has more to work with and a full squad that's flying. But there's a bit more to it than that, given that when Smith took over, the first things he emphasized was the players' lack of fitness. Then there was the coaching aspect, all the details of how Villa were doing things differently. He was never explicitly critical of Bruce, but neither did he seem to have much time for him as a manager, and made no bones about why and how Villa were underachieving.
Bruce has to be smarting from that, and will be pointing to his record with the Owls as proof that he does know what he's doing.
And then there's the training-session video Villa put up this week, which perhaps might've been a bit pointed and/or cheeky, depending on how you see it. What it said to me is "Yeah, this is what's different: look how sharp we are, look at the focus, drilling, intensity and professionalism." A swipe at Bruce? A bit of mind games? A purely informational piece of content to give fans some insight? Probably a bit of each.
But in the end it will come down to the players as it always does. The match means a lot to both sides, and we don't know how the players see it in regard to being a statement on their respective managers. Wednesday players have to be happier than they were before Bruce arrived because their record is better. Villa seem to be happier under Smith because they're playing much better, the right kinds of pegs are being matched up with the right holes, they're fitter, faster, stronger and getting much more coaching. Which means they're realizing much more of their potential as individuals and a team.
Do they want to send a message to Bruce? No idea. Do they want to simply go out and notch another victory and take one more step toward locking down a playoff spot? I would imagine so. But I do have a sneaking suspicion they wouldn't mind showing Bruce something.
Anyway, what we know is that both teams will be up for it, and Villa will have a full 90 minutes' running in them. They'll be continuing with an unchanged side that's tougher at the back and in full song elsewhere. They'll be hoping that if they have yet another fast start they'll make it count and put the game to bed early as they should've done last week. They'll know they can tough it out for a narrow win if they don't. They'll also know they've got goals in them if they fall behind.
It figures to be a tough match with a number of subplots that may have no bearing whatsoever on the outcome. As is so often the case, it likely will just come down to who has more confidence and wants it more. And perhaps which side accounts for Grealish or Bannon better.
One streak will end today, and it's obviously vital for Villa that it's Wednesday's. Game on.
Over to you.
Steer; Elmohamady; Hause; Mings; Taylor; McGinn; Whelan; Grealish; El Ghazi; Green; Abraham
Subs: Sarkic, Tuanzebe, Jedinak, Kodjia, Adomah, Lansbury, Hourihane.