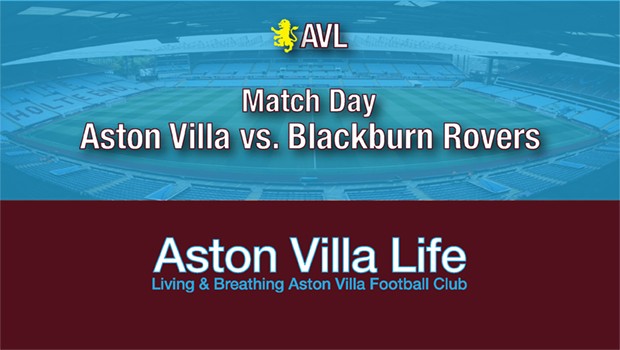 After three games in a week, a two-week layoff felt like an eternity. To me, anyway. But now that's all done and we're back for the run-in. Eight matches left for us, and the first is Blackburn at Villa Park. Then another silly week follows, starting with a trip to Hillsborough for a little reunion with Steve Bruce. That'll be a juicy one.
But first things first. Rovers haven't been on a good run of form and you'd have to say their season is pretty much done. Sitting 16th on 47 points, they don't look to be in danger of claiming the third relegation spot, and neither do they look like rocketing up into the promotion conversation. So, either they're dangerous as they've got nothing to lose, or they're there to be had because they've got nothing to play for.
Villa, on the other hand, have everything to play for and spirits are running high. Tammy Abraham has been declared fully fit, and Axel Tuanzebe and Henri Lansbury are both back and apparently ready to play. Jack Grealish has had a couple weeks' to get his legs back under him, which he needed after the quick succession of fixtures following his layoff. Everyone else? Well, it's basically a fully fit squad, and Conor Hourihane will be feeling very good about his Ireland exploits.
So, while I'd normally have lamented the break, I think it probably came at as a good a time as any. Villa really do need Abraham up front, even when he's not scoring, because he does a lot of work off the ball, helps the press immensely, and always attracts attention. And Villa need Grealish to be at his freshest.
Having Tuanzebe available opens a lot of things up. Obviously he's been out a good long while, and hasn't played with Tyrone Mings or Kortney Hause. Meanwhile, Mings and Hause have done well together in the center following Tommy Elphick's injury. Does Axel come straight back in? I think most everyone is expecting him to. Whether he does or not will obviously depend on his sharpness in training, Dean Smith's caution about changing a winning side, and the desire to have your best players on the pitch. On paper, I can't think of anyone who wouldn't like seeing Tuanzebe and Mings in the middle with Hause back out left, and I'm guessing that includes Deano.
Otherwise, I think we're at the place where the team picks itself. The only real variable centers on Hourihane, Whelan, and possibly Bjarnason and Lansbury in the third midfield spot. Villa have been just fine lately with either Hourihane or Whelan in, so I don't think there's any real dilemma. Just a question of freshness, rotation, and horses for courses. Hourihane has goals and assists in him, Whelan the cool, experienced head.
So, Villa are as healthy as they've been all season, Smith has good options, and it's just a question of whether the side can keep the momentum they had going into the break. Sounds like training has been going well and the players are full of enthusiasm. As Smith says, it's now just a matter of tactics, recovery, and maintenance. And winning.
With a couple teams behind us having games in hand, Villa can't take 6th for granted by any means. And you'd have to say the next six are all very winnable on paper if you're a team that probably would be sitting much nearer the top of the table if it weren't for injuries. When Villa are flying, I think we're back to Smith's assertion that we're not scared of anyone.
Anyway, it's going to be rather interesting from here on out, and a win today would go a long way toward cementing the team's belief, making a statement, and laying claim to a playoff birth. It's all in our hands, now.
Over to you.