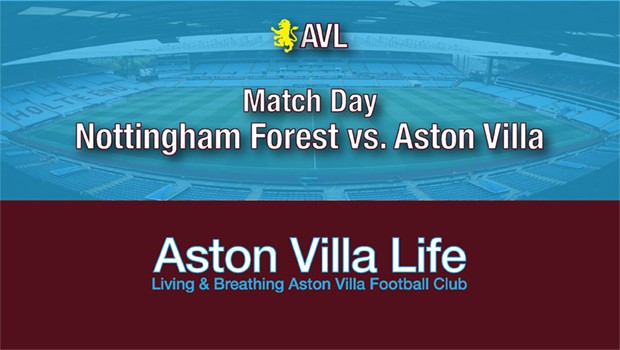 Back-to-back wins now, and suddenly Villa have a viable if tenuous path to the playoffs. Whether or not we get there, there's still nothing more satisfying in a regular-season context than doing the double on the clowns at home, especially when the winner comes from a player they apparently dearly wish was theirs: homegrown, classy and simply good.
Since I haven't done this in a while, I'll try to cover a lot of ground.
The Good
The double over small heath, with the added bonus in that it yields a desperately needed three points. Jack Grealish being the one to put a stake in their hearts. The revamped defensive line yielding nothing. John McGinn coming on and changing the game. The whole side showing class and composure in the face of outright thuggery. Okay, maybe Hause and Mings got a little fed up and flirted with danger in the box. Maybe a couple others, too. Still. Villa played that brawl with a lot of class. And still came away winners.
The Bad
To be honest, I didn't see much bad. It was never going to be a pretty game as the early tackle on Grealish showed. small heath were always going to come out to stop us playing, which starts with stopping Jack playing. They know they can't play end-to-end football with us. It largely worked until Jack took charge and McGinn came on. The clowns had no answer, but it was a bit nervy at the end as any bitter derby game will be at 1-0.
The Ugly
Well, this one ranks as the ugliest in recent memory. A "supporter" running onto the pitch to punch Jack. Pathetic. The fact he was cheered off? Even worse. The clowns should hang their heads in collective shame. But they won't. Which is why they suck.
Final Verdict
Big three points, completely enjoyable victory.
But we also see that Smith isn't mad or in over his head. He replaced what he could on a limited budget and shored up the back line. He's giving Steer a deserved run despite paying for Kalinic. It's telling that he said Kalinic was used to having more protection. The Croatian did not look happy at what was happening in front of him, and Steer is working behind a better set-up.
Further, Smith's got his best player back, by many accounts the best player in the league, and we can see that it all works much better with him in. Of course Mings, and Hause, have made a big difference. They're big, strong, combative, and ill-tempered. Which is pretty much exactly what you want at the back. Two games, two clean sheets with them and a better attack in front.
So. Two for two since Jack's return, after two from 13, I believe it is, while he was out. Will it continue?
I've seen what a difference he makes to the side. Doesn't mean Villa will always win. Both the Derby and clownshow wins were team efforts, and that has to continue. And I'm not excited about the fact Forest and Boro are following in such quick succession. They're pivotal matches, and I'd really rather have had Grealish truly match fit heading into the week. No idea how he'll hold up. But it looks like he's been training hard, and has every intention of being a leader. If you can shake off a physical assault at the sty and still come up with the winner…? That's pretty damn good in my book.
Anyway. We find ourselves back in contention. I have no idea whether 3, 4, or 6 points is what I should be hoping for. Well, 6 is the hope, but then there's realism.
What I do know is that we're back in the hunt, and if we take these two games, we'll be right in the thick of it come the end. We looked nigh on invincible there for a stretch, and now that side is basically back. Put Tuanzebe in next to Mings and let Hause go back out left? Pretty good defense, whoever's at right FB. Now that we've got something to be reckoned with on the back line, I don't think we'll see 5-5 again tonight.
Anyway, review and a sort of preview all rolled into one. A win against Forest will really fire the side up. And if you were ever going to go on a run, Villa are perfectly poised to nip in and run the table. But first things first.
Over to you.