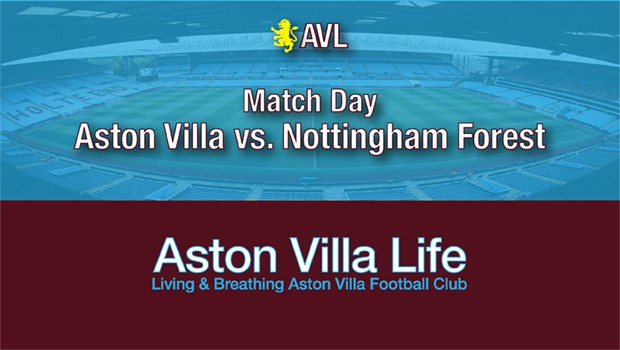 I'd written my always eagerly anticipated Good, Bad & Ugly post-match take, but then I got distracted and didn't put it up quickly enough. All the clever wags on here had pretty much covered the bases anyway. So, as we look forward to Nottingham Forest, I'll simply give you the good, then we'll move along.
Obviously, winning The Derby is always a good. Three points are also good, but I suspect they were just incidental icing to supporters. Three points can be had any time, bragging rights last at least until the next time we beat the vermin.
Four goals? I'll take that. Three on the trot? I'll take that, too. That's nine goals to the good over the span and just two against. And Deano wants more.
Without John McGinn's engine in midfield, Villa somehow managed to make do with Glen Whelan in his place, though between him and a less-than-match-ready James Chester, there were some sloppy moments at the back, one of which led to blue's second. That doesn't seem like a "good," but I'm encouraged Villa found a way to work around those limitations, especially in such a hotly contested match. They bent but didn't break.
Up until he was injured, Albert Adomah was having a great game, providing the balls that saw Jonathan Kodjia equalize and Jack Grealish put Villa ahead. Adomah was a constant threat down the right that city couldn't quite cope with. And he was obviously a key part of the very good response following Jutkiewicz's opener, with Villa netting twice in two minutes, and just nine after falling behind. Though the visitors didn't quit, it clearly sucked a bit of wind from their sails, and Abraham's penalty ringing in off the inside of the right post was enough to give small heath too big a hill to climb.
Kodjia finding the back of the net again was a welcome reward for Smith's patience. While he still isn't at his best, he didn't look out of place today, and did a much better job of not trying to do too much offensively. Indeed, he tracked back well, and played his way into the game instead of waiting for it to come to him. He's becoming more of a team player, and I give him credit for taking his place seriously enough to do that. Bolasie had a decent cameo, also tracking back and providing forward impetus.
Hourihane forced a very fine save from Lee Camp on a curling free kick that looked destined to slip inside the far corner. Abraham will be disappointed about the point-blank header he missed. Jack's goal? Not the kind we're used to seeing from him when he does score, but seeing that Smith's emphasis on getting him to produce goals is paying dividends, he should feel pretty good about grabbing his second on the year.
And of course, who will ever forget Cafu barging his way through the entire small heath side to coolly slot home and put the game to bed.
Okay, I'll do a bit of Ugly: Craig Gardner. Look, Craig. You got demoted, play in a cr*p side, and bitterness isn't attractive. 'Nuff said.
So. There's that. Not a vintage performance in Smith's eyes, and once again, he was talking a lot of sense in the post-match presser. Villa weren't doing what they'd talked about doing: getting in between their lines and not playing in front of them. Viewing the goals at halftime to "show how quickly we could create that overload." Encouraged that we scored four despite not playing well.
Not too high, not too low. A constant level of expectation. Which is what most people thrive under.
Forest? Who knows. Well, I do know Lewis Grabban, who's been on a good run. Villa ought to know him as well.
Aitor Karanka has been saying they're very different than small heath, so one assumes we'll see fewer muggings and more football. He's also saying Forest are a different outfit than the one Smith managed against at Brentford earlier this season. But Villa are a different outfit than Brentford.
As of now, all I really care about is John McGinn's status. Bolasie can probably do the start for Villa in place of Albert, but maybe Smith goes with Elmohamady. I don't think that will happen, but…you never know. Main thing is, a midfield of McGinn, Grealish and Hourihane is a good and balanced one. I like Birkir, but McGinn's tenacity means Hourihane isn't a luxury and Birkir isn't as necessary as I once held him to be. Which is good, since he just had groin surgery. Hourihane can keep things ticking over, provide set-piece quality and goals, and McGinn bridges the gap from front to back. Bottom line, McGinn's the kind of all-action player that makes any midfield better. Well done, Steve Bruce. Excellent signing.
But I should also note that if Chester is still struggling…well, we have a bit of a depth problem at CB. I'm not really sure how that resolves itself, but at least Tuanzebe is starting to show that he's a PL-quality player.
Anyway, at the moment, it's all about Villa playing Villa's game. Which, admittedly, is still uncharted territory. We know what we're hearing, we know it's not always happening the way it's drawn up, and we know that it's an important fixture following a very hard-fought one.
And as you know, I don't do predictions. But I will say I'm looking forward to it.
Over to you.