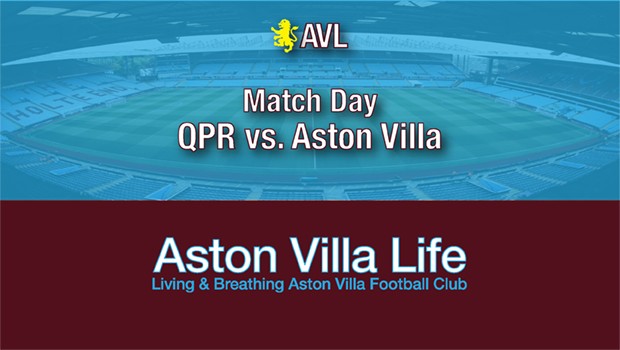 So, third game in less than a week, and there've been lots of talking points as Dean Smith's Villa have gone 1-1 since his arrival. It's been fun stuff. Now we travel to Loftus Road to take on Queens Park Rangers looking to rebound from the 2-1 setback against Norwich. After that, Smith has a full week to rest, recover, and work with the squad before welcoming Bolton to Villa Park.
Not much from me today as I'm hurrying out the door for a couple of vacation days. And really, I think everyone's covered most everything in the comments. Naturally we'll be looking to see whether Smith rotates players for evaluation or tactical reasons. Calls for Grealish to have a sit down are growing, who knows if Smith will feel the same. Fortunately, John McGinn is back, Bjarnason should be rested, and Bolasie has had some time in the gym. Which means, along with Lansbury, there are lots of central midfield options.
Looks like Uncle Albert is out, so we'll see what the wide answer is there. From Deano regarding Albert's absence: "That gives Yannick the chance to come back into the squad. I didn't think he made enough of an impact and I told him that on Saturday." I think everyone would agree.
Tammy Abraham will return from the knock to his noggin. So, pretty much a full-strength squad. Are they knackered? Thinking too much? Trying too hard to impress? Just getting used to things? Could be any and or all of these.
From Smith:
"For me, it's always about ourselves—our attitude, enthusiasm, desire —because we have a talented squad. What we have brought into training is encouraging them to be more tactically astute when they're playing and they have certainly taken more responsibility with that. Tonight I think it will be two teams trying to win the game. I think when both of us get the ball the other team will try and stop them. I know that seems funny but sometimes teams will just drop deep and perform a low block—I don't expect that. We certainly have the capabilities in our squad to create chances and score goals. But they're certainly a threat too. So defensively we will have to be at our best."
So there you go. As ever, we'll look for signs of progress, and three points would be nice since we've now fallen eight points off the pace at the top.
Over to you.