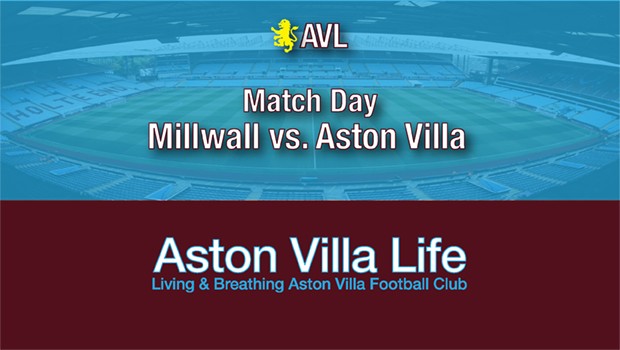 All eyes will be on the players as caretaker Kevin MacDonald takes up the unenviable task of leading Aston Villa down to Millwall for the club's first game without Steve Bruce at the helm. His job hasn't been made any easier with James Bree having to come in to partner Axel Tuanzebe, as James Chester will be serving a one-game suspension and Mile Jedinak has a hamstring problem. Stepping into a mess is not an unfamiliar spot for stalwart MacDonald, who has had seven games in charge over the years, leading Villa to a 2-2-3 record in those outings.
The match itself, though, is almost an afterthought, as speculation continues to swirl around the appointment of Bruce's successor and debate about Bruce's sacking continues.
For his part, KMac has selected an unsurprising side. Beside having no choice but to play Bree and Tuanzebe in front of Nyland, who returns after making way for Bunn in the fateful Preston North End match, it will be a 4-5-1 taking the field at the Den. Ahmed Elmohamady will be part of that five-man midfield along with Grealish, McGinn, Bjarnason, and Hourihane. Tammy Abraham will be the lone striker. Alan Hutton and Neil Taylor will be at fullback.
No one really expected KMac to be adventurous today, especially given the new CB pairing. He's taken a page out of Bruce's book putting Elmo in the midfield, but given the new CB pairing, one would expect a bit of conservatism.
The question is what response, if any, we'll see from the players. They'll now be auditioning for the as-yet unnamed new manager, and mourning or celebrating Bruce's departure. Will it be any different than any of the other displays we've seen this season?
We're about to find out.
So, not really much to be said. Be nice to see a miraculous turnaround in play, but I'm doubting that will be the case. More like going through the motions, albeit, one hopes, with gusto and purpose, as everyone awaits their fate. Indeed, we could see a worse level performance given the last few days.
But then there's the break, almost certainly a new manager, and Compass's big bet will be on the table for all to see. Here's to the lads showing us something encouraging in the meantime.
Over to you.