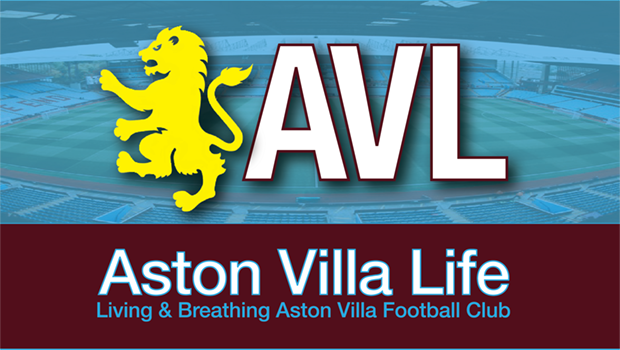 After wobbling through the opening five fixtures to the tune of two wins and three draws, the wheels finally came off for Villa: first in the cup exit to Burton Albion, and then more decisively at Bramall Lane, where Sheffield United notched a comprehensive 4-1 victory.
All told, from August 22 to September 1, four matches, 8 conceded, 4 scored, and back-to-back embarrassments. Not going to get very far that way. Now, teams are going to have bad days, bad weeks, bad stretches. Wolves cruised to the title last year, and we beat them 4-1. It happens.
But it seems that it's becoming clear in the minds of most Villans that, if nothing else, Villa have likely plateaued under Bruce. He's reached the limits of his ability as manager, and his shortcomings, which once might've been viewed as circumstantial, are repeatedly on display, indicating they're not about bad luck with injuries or clubhouse gloom. I could've written all this, and often did, at any time last season.
The Good
I didn't really see anything, did you? Nice to El Ghazi get off the mark, but…
The Bad
We made the Blades look like Barcelona. And, as in some famously poor matches in previous campaigns, we looked to be playing the part of training cones. Some of the players were injured, apparently, but they wanted to play, so Bruce let them because everyone else had let him down so badly against mighty Burton. I think I heard him questioning the logic of this at some point after the game. I've given up ascribing any logic to his personnel decisions.
Well, that's not quite right. I've just become resigned to the fact that Bruce is never going to be capable of settling on a system and lineup that suits the group of players he has at Villa.
The Ugly
Being booed off again for the second time in less than a week. The game itself. The shambles that's taking shape. Bruce finding himself needing to say "I do know what I'm doing," when there's quite some evidence to the contrary. Well, I guess he does "know" what he's doing, as in he's self-aware and sentient. It's the effectiveness that's in question.
Final Verdict
We'll see a new-look Villa after the break, so I'm going to hold fire a little. Reinforcements arrived in the form of Anwar El Ghazi, Yannick Bolasie, and Tammy Abraham, rendering Andre Green surplus to requirements, and setting off Albert Adomah's brother. I'm assuming the latter was upset that Albert, who did indeed save Steve Bruce's bacon last year, was somehow once again lower in the pecking order than Ahmed Elmohamady, never mind El Ghazi or Bolasie. 
We see the same sort of thing with Tommy Elphick, now inexplicably gone, James Bree, Birkir Bjarnason, etc. I've said it before—if I were Birkir and found myself sat on the bench to watch a pensioner in my place on the pitch, I'd walk, pure and simple.
We also will find ourselves on the other side of the window with no new left back, one CB, and five lined up to play RB.
We still lack cohesion, and basically just look rubbish. It could easily have been 7 or 8 conceded Saturday. We've got players past their sell-by who continue to displace better, younger players. We keep playing Kodjia as a hold-up man, Elmo as a winger, Jedinak as a CB, an inexperienced keeper, and Hutton now permanently on the left, which we've all gotten used to. It's the same things we say week after week. 
For me, Bruce has had enough time to figure things out, yet nothing is really improving. If you want to point to this start versus last year's, well, damn with faint praise all you like. We've got enough talent to be a much better side. Well, we should have enough talent if we hadn't once again done some rather lopsided transfer dealings.
Now, it might be fair to say "Hold on, let's see how we get on with El Ghazi, Bolasie, Abraham, and McGinn settled in."
And truth be told, none of us can say how much difference they'll make. They might be so good as to render Bruce superfluous. Perhaps we start scoring for fun and terrorizing teams. So I'm caught in two minds about how to react to the bad week.
What's disheartening is that this early on Villa sit at a crucial juncture in the season, and it seems to me like something's shifted in the mood of the team—that between the criticism of players and the poor treatment Uncle Albert's received, it may well be that Bruce could be on his way to losing the dressing room. Which isn't the same as saying the players don't like him. They just may well have stopped believing in him as they see him desperately casting about for solutions to problems he's ultimately responsible for, and not by doing anything different than bring in more players.
So, perhaps the latest influx buys Bruce time. Perhaps he wises up and ditches the Jedinak experiment, leaves Elmo and Whelan out, and doesn't put Jedi straight back in as DM. I don't know. 
But I wish I didn't have the feeling Bruce will manage to mismanage this team in the same ways he has previously, and that we won't look as good or play as capably as we should. At the moment, it just feels that we're destined to underachieve because of Bruce's limitations. He's epically and ironically mishandled the defense, and if he doesn't change his ways, he'll probably manage to shackle the new attacking talent.
On the upside, I do, however, think we're dealing with what should be the best ownership we've had in I don't know how long. The appointment of Christian Purslow means we've got someone running the operation who's been around success, pressure, and some big egos. In other words, is qualified to be running a football team's operations. We've got money, and there's ambition.
And perhaps all these loanees aren't they way to go. Maybe NSWE should've started from scratch with a new manager. But it's hard to see them looking at the core of a team that came so close and not thinking they had a decent chance to make a run at it. We still don't know whether they've been planning all along to take a look in January and reevaluate. But if they're wanting to be in with a shout come the new year and next window, it's seeming more and more likely to more and more supporters that they'll have to part company with Bruce to get the best out of their investment.
Over to you.