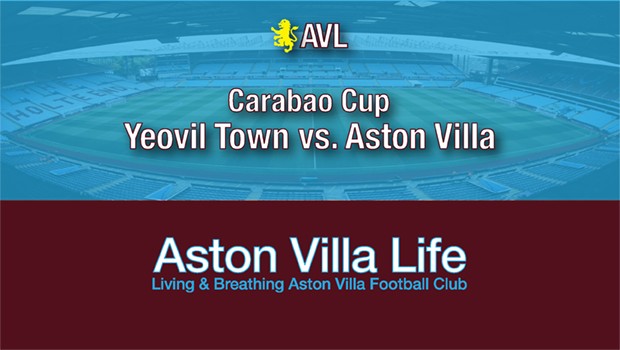 Sometimes I marvel at the amount of football that gets played. League, Cups, internationals. It's a lot of running around. Which is a big reason Bruce made six changes at the weekend. He got away with it, by his own admission. Which is a credit to the players who, like Bjarnason, are going to want to stake a claim (even if he shouldn't really have to).
The League Cup, on the other hand, poses another familiar test for Villa of late—that of focusing on the league at the expense of all other distractions. While a cup run is always nice, and can be fun for the fans as it represents the chance to win something, the League Cup, certainly, has to be approached as a developmental sideshow utilizing a mix of the U23s and a couple veterans. Not just because it's the first round, but because Villa need them to be developing, and if they book a ticket to the next round, so much the better. Rinse, wash, repeat. Nothing new there.
Once we're back to mid-table in the Premier League, Villa can start taking cups seriously again, but not before. Unless of course we find the youngsters carrying us to an advanced stage. We saw the likes of Doyle-Hayes and Callum O'Hare held out of action, presumably to play a role tonight. We're reading about six changes again. Wouldn't hurt RHM to get a longer run-out, for example.
So, will be good to have a look, would be nice to win, and would be even better to see a couple players make a case for themselves. The glut of midfielders might make it hard for Doyle-Hayes or O'Hare to get a look in on regular first-team action, but they're the kind of fresh legs we ought to be able to slot in during the season. Likewise Bree and perhaps De Laet after his two-game layoff (not that Bruce would've picked him anyway).
If we're going to rotate, better we should be doing it by staying young and fast, and there really should be some sort of plan to it. Switching Whelan and Jedinak back and forth in the DM role is sort of pointless, for example. Neither should start there, with the horses-for-courses exception of Jedi when we're playing big, hold-up/set-piece sides. Every starter should have a back-up who knows his role and can come in rather seamlessly. As far as our new keepers go, dunno if Nyland will get another go to steady his nerves, or if Moreira will notch his first appearance. I'm guessing the latter, to keep him interested.
Anyway, I'd offer more prescriptions, but in the end we know what it is, and of course more attention is being paid to potential loan deals.
Oh, and I have no idea how it took so long, but the idea Villa are looking for ways to offload McCormack and Richards…what a breath of fresh air. Edens will not be one to easily stomach guaranteed four-year contracts. Those are very rare in North America. Players just get cut when they don't, and they receive whatever portion of their contract was guaranteed. Not saying he can upend the status quo in football. But I'm pretty certain that, going forward, there will at the very least be nothing more than a one- or two-year deal for virtually any player 30 and above. And injury history will be taken very seriously.
Over to you.