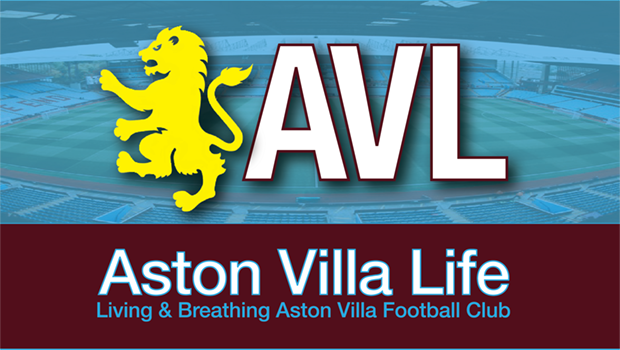 Villa took to the pitches again over the weekend in a couple of friendlies starring a number of players who undoubtedly will not be featuring in the season opener. The results weren't bad, and of course it's always about running around.
However, while getting their legs back might be the stated priority in preseason friendlies, it is also the time your squad is supposed to start coming together. And were Villa not in financial crisis, we'd have a pretty decent squad looking to push on.
As it is, it's anyone's guess what our squad will actually be. We've read all the newspaper bits, the blog bits scraping off the newspaper bits, and done our own navel gazing. We're still not any wiser.
Grealish continues to be linked with Spurs, Liverpool are or aren't interested, we've knocked back a lowball offer for James Chester from Stoke. People have said some nice things about Ritchie De Laet on Twitter. We've got an aged Dean Marney training with us for a week.
But the most interesting tidbit of the last few days has been Milan Mandaric who, instead of leading a takeover bid, appears to be advising a potential bidder. Whether or not this has anything to do with Xia returning to England at long last is anyone's guess. I've seen speculation that Tony is maybe wrapping his head around the fact he can't retain control of the club. True? Who knows. But I hope it is.
I'll admit that I've been at a loss to understand the money side of all this. Because instead of just accepting what I've read I decided to try and learn something. And I think I've only confused myself—particularly in regard to an owner's ability to inject cash to cover losses. While Xia has stated that selling a minority stake wouldn't impact FFP concerns, I do find it interesting that the amount most often quoted is £30m. Which, coincidentally, is the maximum amount an owner can pull out of his pocket to address losses in a three-year period. One guesses that apart from paying the bills (which seems to be an ongoing concern), this is the other complication of Xia supposedly having money that he can't get out of China. Does he actually have the money? Who knows.
If the above has any truth or potential truth to it, then perhaps it would also be the case that the FFP hit wouldn't necessarily be as severe this year as we've been anticipating. Villa went from a £25m-£30m loss in 2015-16 (due to that lovely infrastructure write-down), to £14.5m in 2016-17, and then perhaps even came close to breaking even this season past—I've seen it said we did, based on player sales. I've seen £44.2m in losses over the three-year period including 2017-18. If the rolling three-year period sees us with £14m + last season + this season, then last year and this year would see us needing to lose no more than £24.5m, including the loss in income from the lower parachute payment.
Perhaps Xia has injected all the money he can in covering losses already, but there seems to have been a lot of  leveraging going on for that to be the case.
Anyway, my thinking (or desperate hope) has been that Villa could perhaps hold onto a couple of key players and—along with trying to hold out for the best price or even find someone willing to take some of the players—that this has something to do with the lack of outward movement.
For example, according to The Times we still owe £3m for Hogan. So, sell him for £3m if you have to, get that off the books along with say £2m in wages, and you've trimmed £5m. Sadly, we still owe Fulham £6m for Ross McCormack, but only £2m for Chester. So selling Chester and taking risks at the back makes sense at this point. If we can hold out for £8m-£10m, then we net £6m-£8m plus the wage savings. That's a quarter of the £40m we've been hearing about. Minus Terry and Snodgrass…I dunno, but maybe we'd be up to £14m-£15m trimmed. If we save £5m on Hogan, then we're getting closer. Make a profit on him, and so much the better. This is why I haven't quite given up hope that we could somehow improbably mount another promotion challenge.
Which is probably why the minority bid that purportedly was rejected is said to have included putting a £40m price on Jack, and then covering the shortfall if someone didn't cough that up.
So, I'm guessing that current discussions are covering a lot of ground. Not really sure why Tony would need to jet over just to talk transfer fees.
There's the optimist in me. Or fool. Never mind the fact I'm not great with numbers. But the fact that there do appear to be suitors suggests someone sees profitability in Villa's future. One would assume that presumes a shorter wait for return on investment than a long one.  But I can't see how anyone really thinks they'll make much money in the Championship. It's all about getting back up into the TV money. Which takes us back to someone wanting to hang on to Jack.
On the other hand, perhaps a low-budget, re-tooled squad can emulate other Championship success stories and get us out without running at a loss. And maybe that can happen in 2019-20. And perhaps that's what these purported investors/buyers are looking at.
The optimist in me is also desperately hoping that Xia is being realistic and diligent and not letting his pride get in the way. Maybe he really does think he can go it alone if spending is matched up to revenue. Which one understands if we're clever enough to do the right kind of rebuild.
Anyway, it all seems like it might be coming to a head.
What can we do in the meantime? I suppose every Villan should buy the new home and away kits sharpish, sell out the season tickets, and stuff the Christmas stockings with mugs and scarves. It all goes to the bottom line.
And of course offer up prayers that someone solvent is actually interested in buying and Xia is willing to walk away.
Over to you.