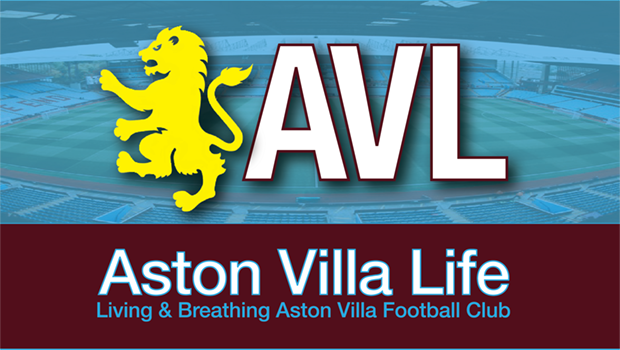 There's lots of talk around Villa at the moment, and none of it's good. Especially since it seems like it's only now beginning to sink in that the money woes many were talking about are all too real, and that there are no easy answers.
I feared this team wouldn't get through the playoffs and I feared the consequences. We've all looked back at the games we could and should've won that likely would've seen us safe in second. But that's not how it went, that's why Bruce is being questioned, and that's why we're looking at selling Jack Grealish. Water, bridge, spilt milk and all the rest.
And while all the talk has been swirling round, I've largely held off saying anything since the final since a) We all saw it, were all crushed, and there was no dusting ourselves down to have another go next week; and b) We knew we were all groping around in the dark.
Now we supposedly have multiple folks looking to pick up Villa, and on the cheap, Alex is saying his dad is staying, Xia is saying nothing, and Bruce was/is being considered at Leeds?
We know answers will eventually be forthcoming to answer the questions left by Xia's ultimately cryptic message to the fans. Have no idea whether we'll like them.
So what I want to ask is whatever happened to the plans we supposedly had in place that accounted for failure to achieve promotion alongside what was needed if we did get up?
The FFP issues Villa face were hardly secrets. The books are the books, and no one would know them better than the Chairman and the board. Navigating a third season in the Championship could clearly have had a definitive roadmap. Whether it did and it's been ripped up, or whether everyone was so set on getting promoted that they never wrapped their heads around the alternative I don't know.
So. Is Xia willing to entertain offers? I'd certainly imagine it's possible, but we know how these sorts of things go. A sale can take a very long time. Is he furiously working on a way to get some money to cover a part of the losses? Perhaps. Is he getting scolded for wasting money that doesn't quite seem to be his? All we know is that Xia has gone home to have a re-think, and that's where all the angst is coming from. We didn't think there wasn't a plan.
What's also troubling is that whoever's in charge, the inevitability of Jack Grealish departing seems to be shaping up as a given. And while we understand the way it is with footballers—deals too good to pass up, ambitions of playing for England and the like—it's still gutting to think that only as he just started to fulfill his promise we'd be forced to sell him just to help make up a shortfall. And that selling him for £25m–£30m wouldn't even fill the hole, let alone provide funds for rebuilding. Could we at least hold out for £40m? Dunno. Everyone's pretty clued in that we're largely screwed.
Maybe the plan was "Let's see how much we get for Grealish then figure the rest out."
If we were at least on level footing and it were just a swoop for Jack since we failed to get up, we could comfort ourselves with the thought that Villa could buy a complete and very competitive Championship side for £30m. But selling Jack would yield us nothing on the pitch and leave us without our best player to rebuild around. And how many players have we been unable to hold onto that we've also never managed to replace?
Now of course we're Villans, and this sort of let-down is becoming familiar stuff. We didn't think it was possible to repeat Lerner's naive spending, but apparently it was.
We're still stuck with players like McCormack, complicating the freeing up of funds for new faces, never mind solvency. We've said goodbye to the loanees. And no one is going to be offering us decent money to take anyone off our hands besides Jack. What do we get for Kodjia or Hogan? Will they go? Guessing Albert can leave if Green is going to be fit. Hutton would leave for free. Dunno if anyone wants Elmo or Samba. Or Richards. It goes on and on.
At least I'm encouraged by our youth, who will have to play a big part next season. I'm just very unsure how all this settles out. We've trimmed some wages. We'll try to sell. But it's hard seeing exactly how we get back ahead of the curve to round out the squad, even if we sell Jack. I suppose I should take out my calculator and send my thoughts to the Doc.
In the meantime, I can say that I'm not going to bother clicking on anything that talks about anyone coming in for a fee.
Over to you.