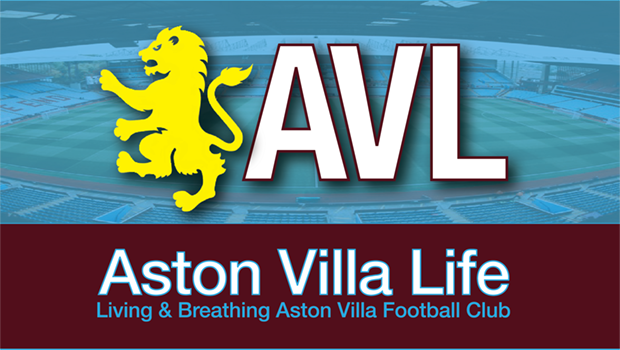 Midweek, or close enough, and Villa find themselves safely locked in the promotion lottery following back-to-back 1-0 victories over Cardiff and Leeds. Accomplished with three games to go, it might have been a bit dicier than we would've liked. At the same time, it always seemed fairly certain despite the string of results following the Wolves match.
So now we're into momentum-building. Boro have climbed up into fifth, Derby have fallen to seventh, and Millwall sit persistently in sixth based on goal differential. With upcoming games against Derby and Millwall, two possible playoff opponents, we have a chance to establish a psychological edge by beating them. We also could realize no such advantage. It's often the case that it's harder to get the better of a given team twice in a short period.
In other words, whoever wins the regular-season fixture might succumb to overconfidence and underestimate the resolve of the loser in that encounter to put things right.
This is what makes playoffs so precarious. You just don't know—unless you're a demonstrably better team, one that is performing well and simply provides a too-difficult match-up for said unnamed opponent. Not sure if Villa are that team relative to anyone else at the moment.
The other unknown heading down the stretch—one that bedevils managers and coaches in almost any sport—is whether you should rest players in unnecessary games to avoid key injuries. Some believe keeping the team and momentum going is crucial. Others take the more cautious approach.
Me, I've never been a fan of resting players because you just don't know what happens to the chemistry, rhythm, and overall sharpness after an extended break. I've seen teams come out flying from such a break. I've also seen nailed-on favorites stumble. The manager really has to know his players, in other words. Even then, they can get it wrong. Not all players respond the same way.
Yet it's true that we've seen certain players look tired, either mentally or physically after the grueling five-game string in 13 days. And an injury to Grealish might well spell doom. Or it could mean Davis or someone else comes in, we throw a surprise at teams, and win through.
My hope would be that getting a normal week in, probably a very light week, with lots of recovery work, is adequate to keeping a full-strength squad available for Ipswich.
And I would also hope that we've got a plan of sorts in place, i.e., as others have suggested, first off you put out your best team against Ipswich, get the three points, and hope Fulham and Cardiff stumble. Four points over three games (four in Cardiff's case)…Not the biggest hill to climb.
Building on that, one would hope we have some idea now how we'd like to rotate the team in following fixtures to keep the side ticking over with players you would most likely turn to. Whether that means Lansbury, for example, I don't know. Or Davis. Does Birkir do better playing consistently? He's not had much work over the course of the entire season, so he should be round about mid-season fitness. Hourihane and Snoddy could be a bit tired and jaded. Up front, we are a bit spoiled for choice, though, so I'm not two worried about that.
At the back, well you know it's Chester and Terry/Jedinak. On the fullbacks, I'd like to see a slightly tougher combination made available…long as it doesn't introduce disjointedness along the line and up the flanks.
But too much changing…I don't know. we've seen Bruce make changes with decidedly mixed results. This is why managers don't sleep well at night: You can make yourself nuts going back and forth. And if we lose to Ipswich, then questions start getting asked, confidence drops and…we could still come roaring back.
In the end, my gut tells me we should keep the basic side together because we've not been as fluid or formidable as we could be. Bruce is closer to the players, so he'll know their states better than us. But I'd really like the players to feel some certainty that they'll be playing a role and wrapping their heads round it, getting the mentality straight for the final push.
Course, that's what we'd all like to see—the team taking the bit, starting to play more cohesively and scoring more prolifically, and really get to feeling good about themselves—that win-streak feeling where you just knew there was a crucial goal in the side.
Anyway, there's a whole page of equivocations for you. And maybe one sort of solid takeaway to debate.
Over to you.