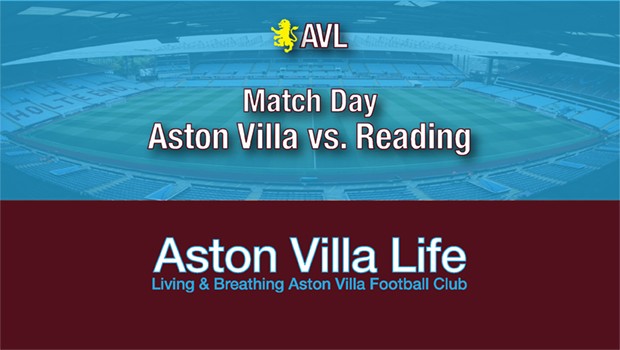 Villa will try to get back on track tonight against visiting Reading. And while we're still in the playoff spots in fourth, any continuation of our lackluster form of late might see us starting to look over our shoulders. Which isn't really where we want to be with seven games remaining.
I would imagine that following Saturday's result, Villans will be most keen to see the team sheet. The sneaking suspicion is that when Steve Bruce has the vast majority of his team fit, he's not quite sure what to do. That things have gone better when he's been forced into selections.
This may or may not be true in the big picture. But it does have me, at least, thinking back to the beginning of the season, when it didn't seem that Bruce knew his best side. Fair? Well, let's see what happens.
If Bruce is right about one thing, it's that Villa need to get their mojo back. No one seems quite sure where it's gone. The two poor results following the great Wolves showing were obviously pre-break, and it does seem fair to ask if they were the result of overconfidence.
And, of course, we've looked poor all season following breaks.
So, I dunno. As I've said more than once. I've thrown out what I'd do, and so far, Bruce hasn't seemed to agree. Maybe we'll find ourselves on the same page at some point as we've done at other junctures in the season.
At any rate, seems like a win tonight is rather important for any number of reasons. Villa have managed just one goal in the last three games, so it seems that either more creativity or luck are at least required. And maybe a bit more urgency.
We'll soon see.
Over to you.