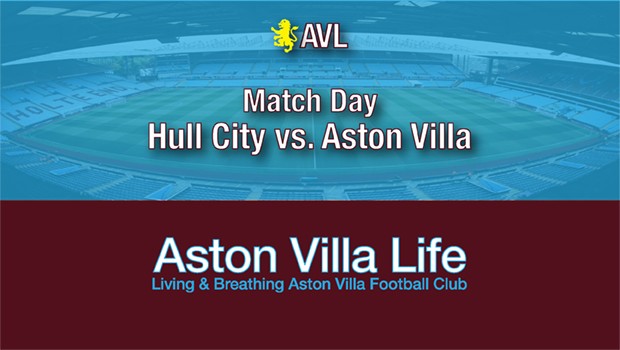 Here it is, the run-in: the eight-game stretch that will either set Villa up for promotion or see us crying in our beers. Looking back, it's hard to believe how long the path behind us seems. All the ups and downs, twists and turns. Looking forward, it's almost equally hard to believe how quickly it will all come to an end.
It's also hard to believe how quickly things can change. Where Villa were not so long ago briefly in second, we're now 10 points off the pace and sitting fourth.
I suppose it's all settled down to just about what most of us expected. And if the run-in ends up being about where Villa finish in the playoff spots, well, there are worse things.
What's tricky about the run-in is that we'll play five of these eight remaining games in just two weeks. Which is basically absurd. We go in with a seven-point buffer over Derby. Where we come out? Anyone's guess.
At first, one tends to see it through the lens of how it could be a negative for Villa that so many important games get played in such a small window. However, one also sees that given Villa have a deeper squad than many other sides, it could, for once, be a positive, especially since we've come back from the break with a fully healthy squad, bar something or other with Glenn Whelan. Even Johnathan Kodjia appears to be available, which, if he isn't rushing things, can't hurt. Unless we change things round again to accommodate him and lose the plot.
And to my mind, keeping the plot seems to be Bruce's biggest challenge. It's been hard for me to process the run of games before the break since I was away and couldn't focus on them (or even see the Bolton match). Ever since our magical run came to an end and Grealish and Adomah were sidelined, we've seen a mixed assortment and mixed results. I'm not sure what there's been to learn from it, especially losing two following the emphatic victory over Wolves. This means I don't really have any idea what the plot is at this point.
Anyway, we start the final leg of the journey at Hull tonight. I've no idea who'll be starting up front, or whether we'll be seeing a 4-5-1 or more of a 4-4-2. I'm guessing the former. Also guessing we won't see Kodjia unless we're either comfortably ahead or in need of a moment of magic.
This is where I'd typically say that three points are vital.
But I don't know that it really matters where we finish as long as we don't face Fulham in the semifinals. As I think about how it could all play out, they're the most dangerous side we could look to face. So, I'd normally think "let someone else have a go at knocking them out first." On the other hand, would it actually be better to play them in a one-off do-or-die final, or have two bites at the apple and look to get through on aggregate?
Wish I knew. What I do know is that even as I'm thinking out loud that final positioning may not matter so much, what does matter is getting on a run. Building momentum and confidence. Settling into the best side we've got for what seems an inevitable playoff showdown.
So, yeah. Three points are important, not because of where we'll sit at the end of the day but because we need to start winning again and getting some swagger about us.
Over to you.