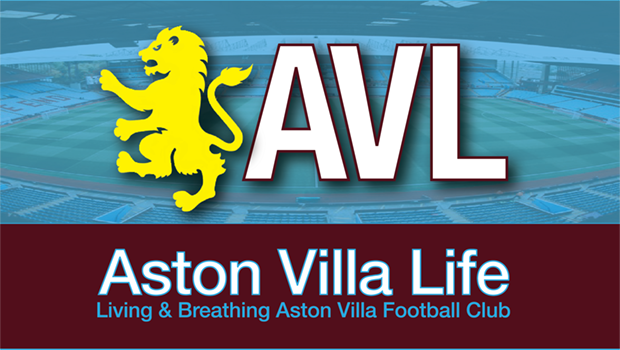 What do 37,000 and 40,000 have in common? Easy. Derby Day at Villa Park.
Do Aston Villa need Birmingham City Football Club? Do they need Wolves? Or how about West Brom? Of course they do. These teams live in such close proximity to each other that a brisk stroll will take you door to door. The fervor of these clubs' supporters are what makes football exciting in the West Midlands. Love them or hate them (hate being the operative word here), they are necessary foes, vital to the well-being of Aston Villa. And for the same reason, Aston Villa is necessary to the well-being of these teams. They're inextricable—except for the obstacle of promotion and relegation.
Apart from the race at the top of the Championship, there is another story playing out behind the scenes. And that's the separation of the aforementioned teams. There is a possibility for three teams to be in the Premier League. Or four in the Championship. But sitting here at this moment, the best hope is two in the Prem—Villa and Wolves. The chance of the other two teams escaping relegation is slim, meaning a three-league separation between the four. Not too many seasons ago they were all in the Premier League.
The London, Manchester, and Liverpool teams feed off each other. They create excitement and lots of media—both print and TV—including practically 100% Sky TV coverage. All of that creates money and the ability to rise above the crowd. It draws the best footballers on the planet, the best managers in the game, world recognition, and stadiums that are second to none. It's a footballer's and fan's paradise.
The Midlands are missing out. Whether it's by design or just circumstance, these other teams are the favourite children of the FA.
What is it going to take for all four West Midlands sides to be in the Premiership at the same time? Just waiting for the planets to align isn't the answer. Just as Villa and Wolves have put together a winning formula this year, a winning formula needs to be put together for Birmingham and its environs. A plan for all four teams to be in the Prem and competing against each other. It would be 12 derbies, large attendances, a Sky TV draw, a more visible presence in the world, and more money. It would also draw some of the attention away from London, Manchester, and Liverpool.
Not only does each club need to look after itself and set a path like Dr. Xia wants to do with Aston Villa, but it also means they have to work together for the success of football in the Midlands. This would also include: Stoke, Derby, Leicester, Coventry, and Walsall. These teams lie within 40 miles of Greater Birmingham. A mere stone's throw in today's thinking. Working as a whole should create stronger teams, attract better talent, and a force in English football. It would behoove each team to help each other out. Instead of trying to get the best deal through loans and transfers, give opposing teams a bit of a leg up. Loan out to Walsall instead of a team further afield for example. There is strength in numbers—not so much in individuals. A single team in any of the leagues is not as well off as a team with a nearby competitor.
So yeah, heated games, fans in full roar, full houses, and names in the news—these are the bread and butter of derbies. But unless there is some cooperation between the teams in the Midlands we will always be second fiddle to the London teams. Second City? It's time to drop that moniker in English football.