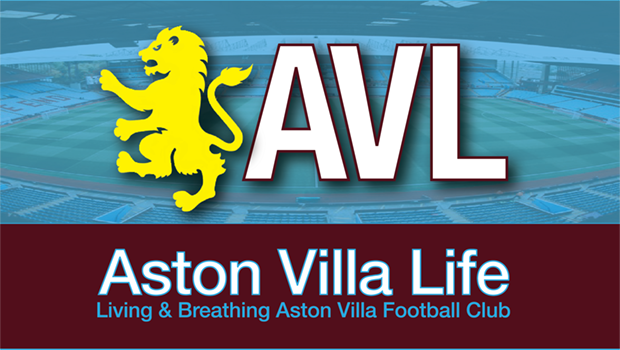 It's at the Tesco supermarket in a no-mans-land area of Brum that you'll find the wisdom source of how things are in this city. One of our favourite check-out ladies at the local store is an indifferent follower of football but is married to a Small Heath supporter. Well, 'indifferent' or not, just before the derby on Sunday she predicted "2-0 win to Villa". He said: "Bet yer." She won £5. Obviously, it pays to be detached from the strife of it all!
But there was clearly a chasm in ability between the two sides in a game that Villa should probably have won 4 or 5-1. I thought that at times we looked a bit profligate, particularly in the first 20 minutes or so of the first half. And if Aguero had been in Hogan's position when apparently clear in the second half, Aguero would no doubt have spotted the two Villa players totally clear to his left and passed to one of them before he got closed down. But Hogan is not, of course, Aguero. Perhaps Grabban might offer more? For me he physically looked more keen and able when he came on for Hogan; pity he's already seen 30 years.
Now it's a case that, having gained the second spot in the table, Villa must work even harder and keep the opposition at bay. Not just Villa but the Midlands needs a morale boost, and if the Albyun is to be relegated, the Premiership would be welcoming back two great Midlands clubs in Wolves and Villa to replace them. And why not Derby as well? As for Albyun, they were not such a good choice for Barry, were they? But it's not all over yet, and if we can have Albyun, Wolves and Villa in the Premiership next season, all the better. I actually have fond memories of Albyun and their quality of football back in the 50s and 60s when I sometimes used to watch them on alternate weeks with the Villa. Small Heath I rarely visited, but I did have a sneaking admiration for Jimmy Bloomfield, whose younger brother Ray promised at Villa for a time. And Bertie Auld, who went back to Celtic and was a member of the first British European Cup-winning side. Then Small Heath became the retirement home for old Villans like Stan Lynn, Bobby Thomson, Ron Wylie and Slogger: bless 'em all. I found out this week that Ron Wylie is ailing, by the way.
Wylie was another Scot who helped to raise Villa's profile and served Villa in a number of ways for a very long time, did Ron. He was Eric Houghton's last signing for Villa, in 1958, having played as a youth under Eric at Notts County until 1953. I remember he seemed to be at the end of his days at Villa when, suddenly, he was picked at wing-half in the 1964-65 season having played nearly always at inside-left before. He was a revelation and played a great game for the rest of the season in that position. He even won the coveted Terrace Trophy for his play and commitment and yet the Villa management then decided that they had enough good midfielders, and so (by then in his 30s) he went to Small Heath. That may have been a reason why Villa got relegated two years later. He came back, of course, to be assistant to Vic Crowe in 1970, and after that era finished (and after some time spent as a manager himself, latterly at Albyun) he returned to Villa once again as a coach, where he was involved at different levels right up to 2000.
Back to the present, Fulham, just like most of the teams Villa have beaten in their 7-game winning run, have ability and ambition to test the Villans, but even though the occasional blip still manifests itself in the Villa defence, Villa will surely have the solidity at the back and enough spark in midfield to create a win. The way the season is going reminds me more and more of the wonderful finish to the 1974-75 promotion season when the young Brian Little (just as Jack is now doing) stepped up to the mark and made the main difference. It would be nice if Jack could start scoring a few more himself, but he has been very close several times.
Thinking back further on 1974-75, Ron Saunders seemed to think that experience with a touch of youth was a good idea. In the latter stages of the season, the veteran Charlie Aitken was still at left-back with John Robson as his partner from top-tier Derby. Wing-half and skipper Ian Ross had been signed from Liverpool two years before (where he played well in European football), with big Chris Nicholl and the tough Leighton Phillips forming the centre-back pairing. Forward there was 'Chico' Hamilton, who had been with Villa nearly six years at that point, signed by Tommy Docherty. There was also Ray Graydon (the scoring winger) and Frank Carrodus, with Keith Leonard (from non-league football) the spearhead. Mainly a very experienced bunch, with Little being the only youngster who really made his mark at that time, though John Gidman's firework injury had been the main reason for his exclusion at first. But by then there was a successful youth development programme and some youth were played in 1974-75.
It seems to me that youth must be the way forward. Lifers have already made the point that a number of the experienced members of the current squad are unlikely to meet Villa's need to stabilise in the club's first season back. In fact, I can only think of Chester and Grealish as being automatic selections, with Terry and Hutton unlikely to be here after the current season, and Johnstone uncertain, though I'm happy about Steer. Of the remainder, Albert and Snoddy might last a little while, as might Kodjia and Hogan. Birkir I'm unsure about. The rest? Mmmmm. I recall 1975-76 being a testing time in our first year back then, but then a certain Andy Gray and Dennis Mortimer arrived. And more youth also took a bow and became stars, as I suspect will be the case after this season.
UTV
P.S.
I know you will enjoy my latest book, "The Villa Way – 1874-1944". Please look into my bookshop (click here) and purchase a copy. 
Michael of Herne Bay says: "Being a villa fan, I thoroughly enjoyed John Lerwill's latest publication on my club. I have all of John's publications to date, and they take pride of place in my 'Villa Library'".
Alan says: "The Villa Way 1874-1944 is just the thing for Villa supporters of all ages and I can't wait for a sequel, if there is one.."
UTV!