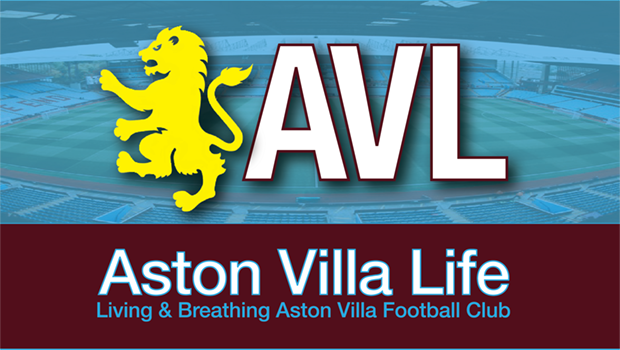 Back in the nervous days of autumn when the kind of question on AVL was orientated towards "how on earth can we get promotion [with Bruce in charge]?", one of the Lifers stated that he thought that as the season progressed it would all come together and in time we would see the play improve substantially. He was saying that he thought the negative and devolutionary days that had accumulated until Bruce arrived, and had affected attitudes and well-being at the club, were over; that it would all come good in time, and in not that long a period of time either.
His comments were treated with disbelief and the anti-Bruce comments continued, especially when a reasonably good run got punctuated by a defeat, as all good runs do! Fans are fickle, and the expectation (as Bruce said) at the Club was (and is) high.
Now, fast-forward to February and people on AVL have actually expressed dismay that the team has lately shown an ability to pass the ball around in an impressive way. No, it's still not the finished article, but by comparison with 4 to 6 months before, it's great footie!
Now, just why has this transformation unfolded? The person of Jack Grealish must be one of the first to be acknowledged as showing the way to the team. His inter-linking with Snoddy, Onomah, Albert and Hourihane has been noted and it could be said that perhaps Jack is the fulcrum on which the transformation has occurred. But, of course, that's as it was always intended (wasn't it?) as Bruce said that he wanted to fashion his team around Jack at the start of the season. But Jack's damaged body had other ideas and we didn't see him for quite awhile, and he then took a few weeks to fully rehabilitate. But he's not just rehabilitated: he has clearly gained physical strength and has at last been seen to be the player that his potential seemed to suggest. Not one normally given to having dreams about footie, I even had a dream this week that he would take the ball from defence and dribble his way through the middle to score the goal of the season. Will it be the winner against Blews?
Other player developments have been seen. We were lucky when Albert filled in for the otherwise absent strikers for awhile and is still our leading scorer with 12 goals. But then Hogan, at last, found his ability to score for Villa. Then there's "The Icelander" who seems to have been the missing link in the middle of the park. And, not least, Snoddy, who is another whose ability to score the odd goal and create a few have been of particular note since December. And the two full-backs have often been a revelation going forward, with Hutton surprising everyone at left-back and has done very well in attacking forays. But he still occasionally drifts off in defence: witness Burton's second goal last weekend.
So, onwards and upwards! We hope. And the fact that there is such a thing as 'hope' should evoke that other emotive word: 'luck'. Yes, perhaps Brucie has had some luck, but if he carries good luck then all the more reason (for me) that he should be feted as a success – even for just bringing that commodity into the Club! After the previous 6 years, a touch of good luck is to be welcomed i.m.o.
But it's that occasional defensive lapse that worries, isn't it? Having got close to sorting out the creative side of the team, the defence can still do strange things. Witness both Burton's goals at the weekend.
As another Lifer has already identified, the upcoming Small Heath has become resurgent in recent weeks, and have been seen to have acquired 'staying' ability, a point that our defenders will do well to take heed of. Unless we're winning 5-0 at half-time, of course! I can't see that happening, but if Villa's creative bunch get their act together, it could be a sound and heartwarming 7th win on the trot.
I suspect a 3-1 or 4-2 Villa victory.
UTV!
The remaining fixtures after Small Heath:
17-02-2018 Away Fulham
20-02-2018 Home Preston North End
24-02-2018 Away Sheffield Wednesday
03-03-2018 Home Queens Park Rangers
06-03-2018 Away Sunderland
10-03-2018 Home Wolverhampton
17-03-2018 Away Bolton Wanderers
30-03-2018 Away Hull City
03-04-2018 Home Reading
07-04-2018 Away Norwich City
10-04-2018 Home Cardiff City
14-04-2018 Home Leeds United
21-04-2018 Away Ipswich Town
28-04-2018 Home Derby County
06-05-2018 Away Millwall
P.S.
I know you will enjoy my latest book, "The Villa Way – 1874-1944". Please look into my bookshop (click here) and purchase a copy. 
Michael of Herne Bay says: "Being a villa fan, I thoroughly enjoyed John Lerwill's latest publication on my club. I have all of John's publications to date, and they take pride of place in my 'Villa Library'".
Alan says: "The Villa Way 1874-1944 is just the thing for Villa supporters of all ages and I can't wait for a sequel, if there is one.."