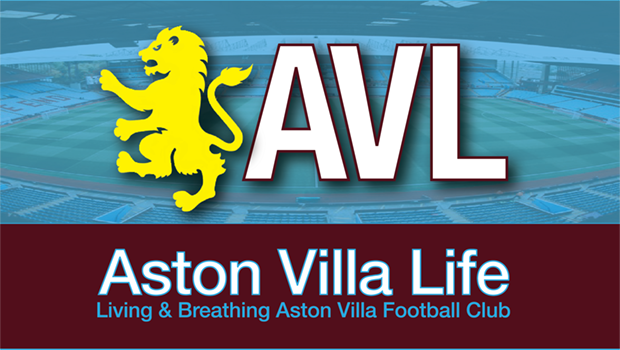 Well, we wait … and we wait … to see what materialises this 'window' in terms of any incoming names. But the surprise to me is that Leicester City striker Leonardo Ulloa is still being talked about as a loan. Though the availability of 'just' Hogan and Davis might lead to the thought we're a bit vulnerable if they're both injured, I do wonder whether Ulloa could slot in immediately, and be productive. I suppose there's only one way to find out, but I can't see him being very happy with having to sit on the bench for 75% of the time if our key strikers remain fit.
Meanwhile, we've collected 10 goals in a 4-match winning streak so far this year, and we've seen both Grealish and Hogan ratching up their game, greatly helped by Snoddy. Albert, having apparently decided to suspend his temporary striker's role, makes sure that the opposition defence doesn't think the threat comes from just one wing and is possibly doing just enough to keep out Green, who is sparkling for the reserves. And now we have Birkir showing that he has something substantial to contribute from midfield.
Meanwhile, we have become aware that the main coaching credit for Villa's new-found potency up front lies essentially with Steve Agnew, who has latterly filled the much-needed gap in the coaching team to give some added sparkle to the attack-minded players. But there's clearly room for a touch of nervousness for the fans as the way Villa have played out their match-leading position for 70 minutes in each of the last two matches. It has to be said, though, that the Villa defence is good enough to keep most teams out most of the time. And perhaps Villa fans are getting used to being on tenterhooks; perhaps it helps to create character in the Villa supporter.
It does seem to me that having had such a confidence-boosting winning run, the upcoming match against the Blades increases the level of expectation against our promotion rivals. Villa has the advantage of having got their game together since their previous encounter (at VP), when Villa's injury list was quite long. That encounter saw Villa go into a fairly quick two-goal lead but the Blades pegged Villa back to take a point from the match.
I seem to recall that over 60 years Villa's encounters against the Blades were never easy. Even in Villa's promotion season of 1959-60 Villa only lost one home match, but the team that won that one was our upcoming opponent. In fact, Villa oldies will remember a certain 'Doc' Pace who was sold to United to enable the signing of Gerry Hitchens in 1958 (yes, Villa were short of cash again!), but whenever Villa met the Blades, the 'Doc' gave us a lot of trouble. In that 1959-60 VP encounter he scored all three in their 3-1 win, and scored a number of goals against us in subsequent fixtures during his long service at Bramall Lane.
Returning to the present, the reason why we meet the Blades on a Tuesday evening is because they're playing in the Cup this Saturday. Now, which match is more important to them, and will the extra time without playing benefit the Villa? It will be interesting to see what transpires, but I have to say that bearing in mind the karma that exists between these clubs (and has done for more than 120 years, though with a few gaps in time) I suspect a draw may well be the result.
We wait to see, as indeed we wait for news of a new incoming player or two.
UTV!
P.S.
I know you will enjoy my latest book, "The Villa Way – 1874-1944". Please look into my bookshop (click here) and purchase a copy. 
Michael of Herne Bay says: "Being a villa fan, I thoroughly enjoyed John Lerwill's latest publication on my club. I have all of John's publications to date, and they take pride of place in my 'Villa Library'".
Alan says: "The Villa Way 1874-1944 is just the thing for Villa supporters of all ages and I can't wait for a sequel, if there is one.."