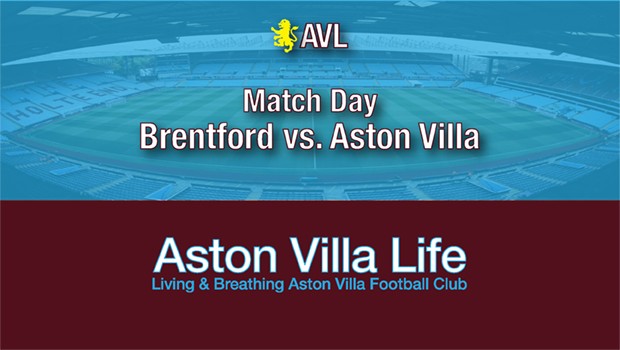 First off, hope all of you celebrating Christmas in one way or another had a good one. Ours got off to a not-so-good start when we awoke Christmas morning to find the furnace wasn't working. Cue all sorts of well-intentioned troubleshooting that impacted last-minute present wrapping, preparation for guests (aka, me vacuuming and mopping floors, while Jenny did the important bits in the kitchen), and the overall serenity one likes to have for an hour or so that morning.
Much hilarity ensued when we eventually puzzled it all out and discovered the root cause was my son turning off the furnace because he thought the internal disconnect switch was a light switch. And lo, there was heat.
Anyway, we had a wonderful day with family and friends that I hope was echoed in all your homes and lives. In the end, it's not the day so much as the opportunity it presents to celebrate the simple things that make life good. I've had some lousy Christmases sprinkled in over the years, as do we all from time to time, but this was one of the keepers.
Which brings me back to football. Fat and happy (you don't want to know how much butter was involved), lounging around on a frigid Boxing Day morning, I reflect back on the day before Christmas Eve. Villa looked to be off on a romp, and ended up with yet another draw. And it's the draws that are killing us.
We all know, of course, that Mile Jedinak was largely the unfortunate author of our 'demise', two particular pieces of play outweighing his first goal for Villa. And we all know that Jedinak being put in that position is summation of many things, not least of which are: a mishmash of signings over three windows and two managers; John Terry's absence as part of the injury parade; lack of suitable cover at the position; and Steve Bruce's obstinacy/judgment.
It's sometimes all too much to untangle. You'd like to think we wouldn't have to. But it's never easy for Villa, is it?
I've advocated sticking with a side that's producing results. But when that stops working, or injuries mess with the plan, you have to adapt. Bruce's version of adaptation is different than mine…and indeed, that of many other fans.
I've seen a few permutations offered up that make sense to me, but not Bruce. In the rather obvious and simple vein, he could be playing DeLaet at CB. We could have Hogan getting a full run-out and seeing whether he can flourish with Grealish in the mix. Not even going to get into anything more complicated.
In none of my conjectures does Gabby ever feature. Even on the bench, he's taking a spot that I'd wager Callum O'Hare would do much more with. But of course Gabby is injured once again, so we can go back to ignoring potential sparks of life for some other reason.
Bruce persists with Whelan, who does the Westwood thing but more slowly, and while I've been trying to see Whelan's virtues in terms of impact, I'm afraid his one assist in 22 appearances isn't helping much. Maybe 1.9 tackles and 1.2 interceptions per game is helping. But Hourihane is averaging 2.4 tackles and 1 interception, and even Josh Onomah has 2.0 tackles per game, and Snodgrass 1.8 (with six assists). Adomah? He's averaging 2.9 tackles. No assists for Albert, but there is the small matter of 11 goals. In short (no pun intended), I continue to have trouble seeing how Whelan's pushing us forward.
Now of course, that's focusing in on one player, and I do it not to pick on Whelan, per se, but to give a little context to evaluating Bruce's buys and selections. There are certain players he wants on the pitch.
Perhaps, all things considered, Villa really are at their ceiling right now. Or, perhaps this is our ceiling under Bruce, but isn't what our ceiling ultimately could be. He's spent roughly £14.5 million on Hogan, Bree, and Bjarnason, and £17.5 million if you throw in Lansbury. That would seem to be money we could desperately use right now, and if you have £9.5 million of that outlay invested in Hogan, you might be trying a little harder to get him the ball. We know injuries have interrupted Hogan and Lansbury, but before that they weren't contributing much either. In Hogan's case, we have the matter of service. Lansbury? He didn't cost a fortune, and I've seen it said he'll be available in January to free up funds, but you get the idea. We're battling with a number of teams whose entire side was bought for less. Why buy Bree for £3 million, just to spend close to another £1 million to have Elmohamady knock him down the pecking order?
And of course, we go back to the bit where Adomah wouldn't even be playing if it weren't for injuries, and that it's also not Bruce's fault that Kodjia isn't available, and that Di Matteo spent over £18 million on McCormack and Tshibola alone. Two managers, £35 million, and one starter out of the lot. Reminds me of another era with a new owner, open pocketbook, and profligate, scattershot spending.
Moving along, we'll travel to down to 12th-placed Brentford for tonight's game sitting eighth and needing a win to get back up to sixth. Brentford only have six fewer points than we, and I'm wondering what they've spent. Davis and Hourihane are out, Elphick is in at the back, Jedinak and Whelan are in the middle, and Hogan and Grealish are up front. Hutton comes in for Elmo. The official site is showing it as a 4-4-2, and maybe it will be, but it smells more like a 4-4-1 to me.
Doesn't sound terribly attacking to me, and looks a bit old and shaky in the middle. We'll see.
Over to you.