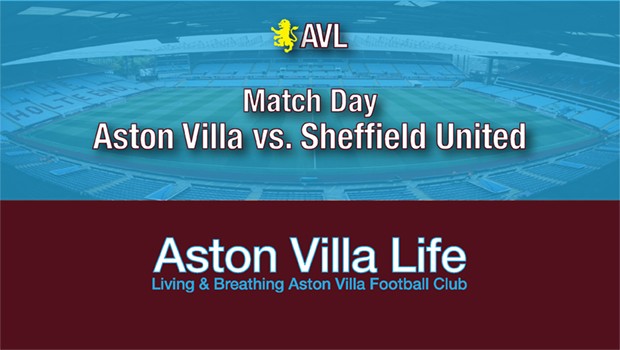 The festive season is upon us, and we'd like our first present in the form of three points against Sheffield United. Doesn't seem like much to ask, given that their recent run of form is worse than ours. And if we'd like to stay in the playoff places a week Monday, a win is rather obviously what we need.
Villa have dropped to sixth, and the Blades to seventh, while two of our recent opponents, Leeds and Derby, have climbed above us. As I hastily write this, Derby are putting it to Millwall, and Leeds are up against Hull. Bristol are trailing QPR. So, as always, winning will only help us keep pace. We're now 15 points behind Wolves, and 11 behind Cardiff. Don't see that gap getting made up, to be honest. Accordingly, I've downgraded my optimism regarding second place.
And now, of course, the traditional glut of fixtures follows, with Villa traveling to Brentford on Boxing Day, Middlesbrough on the 30th, and Bristol on New Year's Day.
Obviously, the big questions will be where do the goals come from, are we deep enough to cope, and will John Terry be managing Villa come another away day in Nottingham on the 13th. I've probably heard worse ideas.
On the goals front, you'd think Scott Hogan has to start. Which, of course, doesn't seem to equal goals. Apparently that's down to Villa being such a big club, and Hogan struggling with the pressure.
Maybe we go with Davis up front again on his own, but, depending on how sick he was, that might be a bit of an ask for an hour or more. So, until we potentially conjure up some January magic and get in another striker on loan, we need Hogan to be less daunted than a teenager and start paying back some of the money we laid out for him.
Elsewhere, Lansbury's out, as is Josh Onomah. Andre Green has returned to training, which gives some ray of hope if he plays left on his eventual return and Adomah goes back to the right. Snodgrass hasn't really produced the goods, and there's no way Green's return should see Albert take a back seat to anyone in the side right now.
Green, Grealish, Davis, and Adomah…you'd like to think there'd be a goal or two somewhere in there. And I have to ask, is Callum O'Hare still with us? I'd like to think he gets a go, perhaps it will be against Brentford depending on Snodgrass's performance today. Russian Hepburn-Murphy is working his way back from injury, but given Bruce's comments during the week, I doubt we'll be seeing him anytime soon, no matter how few we score.
Anyway, the team sheet will be out soon enough. I don't know what to expect, other than some version of 4-4-1-1. Seems like the only variable is whether Grealish is playing behind Davis or Hogan.
As usual, Bruce has been talking up the exciting parity in the league while Wolves run away with it, and big-spending Villa are clinging to the fringes of the playoffs. Pretty much all we need to know.
On a happier note…Let me wish you all a very Merry Christmas/Happy Holidays, and that everyone enjoys their time with family and friends. Which is, after all, what really counts. I'll certainly be relishing the time with both my kids home from school, a rarity these days. There'll be a nice big dinner, which is always fun once my better half has done all the hard work and put on another wonderful meal. I'll be mopping and vacuuming and trying to make myself useful in some capacity.
I'll also be keeping my fingers crossed that we're visited with a Christmas miracle—also known as a formula to carry us through and keep us in the hunt.
Over to you.