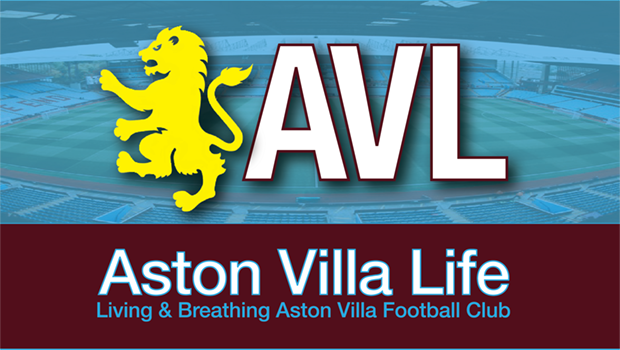 It's rather strange having full weeks between matches. Feels like some sort of suspension of time—which, given the missus is traveling—has been filled with geriatric dog duty and, well…my apologies for being tardy. I seem to say that a lot. But I've been knackered. Not quite jaded yet, but certainly fatigued.
But, enough about me, because more important is that, as usual, a lovely conversation develops—in the absence of my nit-picking—that has nothing to do with football. Which I like, because AVL is primarily about community. Yes, we'll dissect football to the nth degree, but in the end, it warms my heart to see Villa supporters across the world discussing their health and diet. Seriously.
Turning back to football, I didn't really have much to say about Leeds in the immediate aftermath. There was Christmas shopping and decorating, and now we have enough lights strung round the inside of the house to induce a seizure. And of course clearing the decks for a week of easy-to-prepare meals in the absence of the maestro in the kitchen. I worked in many kitchens in my youth, but none of it seemed to really stick, apart from in the pans.
As I have thought about our trip to Elland Road, which seems a lifetime ago, we had some interesting things to ponder after. A rough first half, a better second, subs that changed the game, a point salvaged, and a final stretch where Villa looked more likely to grab a late winner.
Alas, we didn't. And, given the seemingly relentless string of results being churned out above us, it's a shame, because keeping pace is tough when teams above you don't lose.
But, we are proving difficult to beat, we are showing resilience, and we have two new signings in Grealish and Lansbury, who both appeared keen to state their cases. They changed the game, and it was encouraging to see some depth returned to the squad, never mind Lansbury jumping in and scoring upon his return. Updates from the club offer more encouraging news in that Jedinak wasn't hurt as bad as initially feared, and is back in full training along with Hogan and, ahem, Gabby. Also, John Terry looks to be recovering well and may be coming back soon.
In short, Villa may have weathered a pretty significant set of injuries rather well. Can Hogan make an impact up front? We'll see. Can't hurt having an option, and maybe he'd thrive with Grealish, for example.
So, one basically hopes that Cardiff eventually stumble a bit, and our newfound steadiness keeps us close enough to take advantage. But one also becomes perhaps slightly less scared of being in the playoffs since the side seem to be getting tougher mentally.
I'm also keeping my eye on Whelan, whom I've often criticized, but has been earning praise from a lot of fans. I'm never above raising my hand when I'm wrong, and if he keeps it up, I will. Eventually.
Hourihane came in for a bit of stick for his performance against Leeds, but no one has a brilliant outing every time. We'll see how the midfield shapes up now there are more options to change things during games, and rotate as well. I'll just yank a couple chains and throw this out there to start some bickering: Will Bruce be able to manage all the choices?
Regardless, all signs point to Millwall as yet another must-win game. As someone noted, they're basically all must-wins. Sounds a bit OTT, but when you look at the standings and recent form, you see what's required.
Will likely have some more pre-match thoughts between now and the game—if nothing else a fresh page to ease all the scrolling.
In the meantime, as always, over to you.