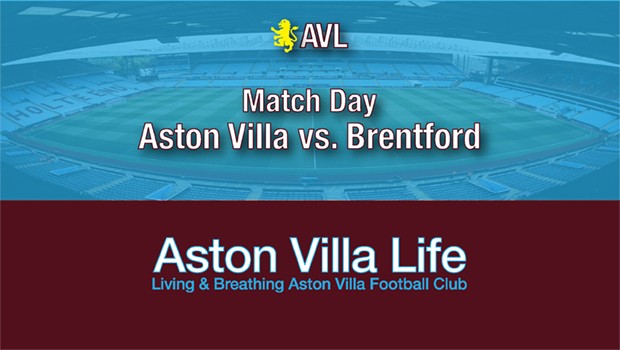 Football is a game, right? Although it might be heresy to say football is "just" a game. If nothing else, supporters identify with their team. And when you identify with a team, how they play is going to affect you to some degree or another. It's personal. Whether it should be or not.
And because the last few years have seen Villa circling the toilet before finally being flushed, Villans, looking for answers to what's been degrading their sense of identity, have seemingly had to fall into either a pro/anti camp regarding the manager or ownership. It's what we do.
But that sort of thinking misses the mark right now. To my mind, the only meaningful question is where can we reasonably expect to be at this moment. Which inevitably makes you pro or anti something.
Villa carry big expectations, deserved or not. And that drives the argument. Are the expectations unfounded and undermining the team, or do high expectations set a standard for excellence?
As I've said before, I don't really care who the manager is. Whether it was O'Neill, Houllier, McLeish, Lambert, Sherwood, Garde, Di Matteo, or Steve Bruce, I've wanted all of them to succeed. And I've rated each of their chances to varying degrees based on timing and circumstance. I didn't really care how it got done, because at the end of the day, I agree with Tony Xia that results are all that matter. I also agree with Xia's implication that the time for excuses is over.
Some think where we're at at the moment is entirely reasonable. Some don't. If you think the current state is about right, then perhaps you're more realistic. If you think it isn't, perhaps you're guilty of asking too much.
The flip side would be that those thinking the state of the Villa is okay and more time and patience are needed are being a bit naive, and those asking for more are the ones being realistic.
Either camp could be right.
I've been leaning toward the side that thinks we should be doing better, based on the nature of our performances in 43 games under Bruce. So, as we've said for many years now, it's signs of progress I'm more interested in, as that's what tells me whether Bruce can do the job.
Which brings us to Brentford at home. A fixture that most of us believe, right or wrong, should be an automatic W. Me, I think it should be, regardless of what's gone on before today. We've spent enough. We have enough quality to be beating anyone in this league.
Does that mean we will? No. And that, for me, is the fundamental issue.
September has been labeled a critical month for Villa and Steve Bruce. I can't disagree. We've a number of entirely winnable fixtures ahead of us. It's a congested set of fixtures, but we have the necessary depth. The measure of Bruce will be taken now, because we simply should be winning far more games. In short, it's time to put up or shut up.
I really want Bruce to succeed, because that's best for Villa, obviously. Looking at results and performances in his tenure leads me to wonder whether he will.
I should also add, somewhat parenthetically, that I don't think you're not behind the team if you think Alan Hutton or Gabby Agbonlahor, for example, shouldn't be starting. What you're doing there is questioning the manager's judgment, and the players' contributions, based on what you've seen on the pitch. I'm pretty sure that unless you're talking about one of the super squads, virtually every set of supporters has the same questions.
Anyway, September is here, and Bruce's future will, it seems, likely be decided this month. It's been an up-and-down start, but Villa have to lay down a marker if we're going to take this season seriously. And what season shouldn't be taken seriously? Which means that what Bruce does will be a sure sign of what he believes the winning formula to be. If Villa don't produce, then…?
As always, I'll be cheering on the side. I'll be rooting for every player to have a great game, whoever starts. But if we are once again disappointed, I can't promise that I'll be charitable.
Over to you.