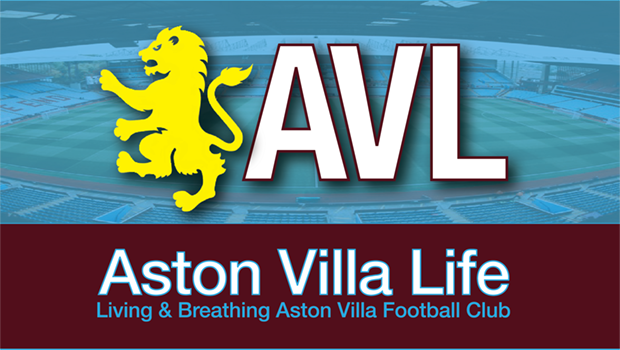 As we're entering a break I thought I'd pull out of the archives something that was a subject of contention at the Villa well over 100 years ago.
Back in the "good old days" Villa had their moments when they frustrated their supporters. Nothing changes! But of course then there was no Team Manager to have a go at but essentially the players themselves. At least the matter was clear cut!
In 'those' days, Villa's main playing failure was in their inability – or lack of will – to turn opportunities into more goals, and this seemed to be an endemic weakness – it went on from one generation of players to another. A fictional dialogue on this matter and the matter of consistency, between fictional Villans named as Jim and Bill, appeared in The Villa News in 1908:
Bill: "…I don't deny the cleverness and other good stuff that is in Aston Villa, Jim, but I do think they ought to be a bit more consistent."
"You may be right about that, Bill," said the older footballer, "… but it's always been a characteristic of theirs. It was so in Archie Hunter's days; it was even in the middle and late [eighteen-]nineties, when they made such a reputation for themselves and I suppose that a failing of this sort will stick to them, whoever comes and goes in the eleven, like birth-marks stick to people – all the time. Helps to make their displays more varied, Bill, d'yer see? It would never do for them to be right on the top of their form, or their play would get what they call monotonous, wouldn't it?"
"Not to me, it wouldn't," said Bill, with a laugh, "nor to a lot more. Perhaps some season or other, if I live long enough, I shall see the Villa play three tip-top matches in succession, but I'm blest if I've ever seen it yet, and when I do I shall be a good deal older. What puzzles me, Jim, is this: Football players are paid to do certain things like other people. Well, the majority of professionals act up their profession consistently – say, for instance, actors. What would be said of some of the first-raters if one night they played their parts, humorous or tragic, in a manner that brought down the house, as the saying is, and the next practically made fools of themselves, wholly or partly to the disgust of the audience? What d'yer think the newspapers would say? Think they'd make excuses for that sort of inconsistency?"
"Ha! That's all right my young friend," answered Jim: "but football ain't a theoretical game, and can't be performed by rule, so to speak. It mostly depends upon circumstances; and though I'll admit that few of the team play with anything like the consistency which might be expected, don't forget that opposing excellence very often takes away from the brilliance of the other side. D'yer twig what I mean?"
"No, I'm blamed if I do," said Bill, "nor do I understand why there should be all the cost of up-and-down form. Fact is, Jim, you know the Villa didn't play anything like a good game against Leicester Fosse, and, like so many of their partisans, you're trying to make excuses for them. You know that the defence was, with the exception of [the keeper], unsound; that the half-backs were not so good as they ought to have been; that the forwards were seldom together, even if they were sometimes damned clever; and the result of the match was a great disappointment to the people who saw it, especially after what they had seen against Manchester. I grant you that no team can play right up to first-rate form every time; but, hang it, there's a difference between the top and pretty nearly the bottom round of the ladder, and I say again that the display against Leicester Fosse was not worthy of the team's reputation."
"Have your own way, Bill," said Jim resignedly; "perhaps you'll live all the longer for it; but you ain't giving the strangers fair play while you're lolloping it on the Villa chaps; and they managed to draw the game anyhow."
"Should think they would, my son; but take my tip, and be satisfied with little points when you can't have big ones, and drop the idea that any set of players can do just exactly as you want 'em to. 'Taint in human nature – at least, not in the football part of it. Keep your pecker up … So long!"
So there you are! Bill said "drop the idea that any set of players can do just exactly as you want 'em to. 'Taint in human nature – at least, not in the football part of it."
OK, I know they were different times, but I think his point is right, even 110 years since. Unless we're training and coaching 'em so much now that they're effectively playing as robots. Perhaps they are; except when they're not.