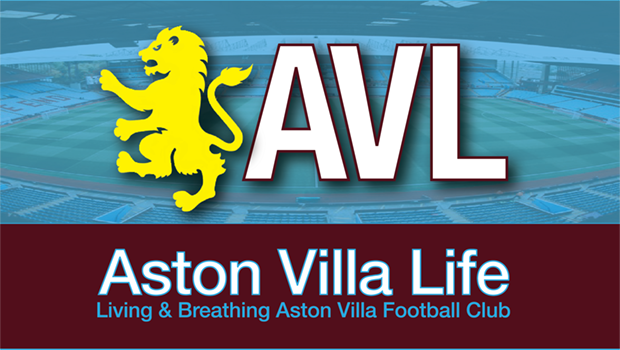 With the talk of the month being about the chance of new owners, I've been thinking about what "stewardship of Aston Villa" (Lerner's phrase) really means, and whether the standing of the City of Birmingham affects the fortunes of Aston Villa.
Most of my ancestors (on both sides of the family) were attracted from afar by the opportunities offered by a rapidly expanding Brumidgam in the mid-1800s. It was not long after that a certain football club called Aston Villa came onto the scene, and it became the epitome of what Birmingham stood for at that time. Individual enterprise and progress were then the themes, and leadership mainly came from non-Brummies, such as Joe Chamberlain in business and then local government and George Ramsay at the Villa, quickly followed by William McGregor and then Fred Rinder.
In fact, a certain Small Heath Football Club was so jealous of Villa's standing that when Aston Manor became separated from Brum by an administrative disconnection in 1904, that same Small Heath quickly renamed itself "Birmingham FC"; because of a readjustment of local boundaries, they now felt they had the right to regard themselves as the big football club in Brum! Aston Villa's response was one of wry amusement, and then, when the Aston district integrated with Brum in 1911, Villa resumed as the really big team in the City. Birmingham FC then went one step further after WW2 and appended "City" after their name. But they've never been able to measure up to the standard set by Aston Villa. Even way back in the 1870s, Villa tended to look down on their Small Heath neighbours.
Villa, of course, remain at the top in Birmingham. And Villa were a leading force in English football and retained a leading club persona for as long as Birmingham was a great centre for engineering and manufacturing. But it seems to be the case that with the industrial demise of Brum there has been a corresponding demise of the Villa, with the exception of that glorious period at the beginning of the 1980s (even though not enough fans attended Villa Park, because of the recession) and the promise of the early/mid 1990s.
For now, matching the affects of loss of affluence and vibrancy in Brum (except at JLR), the realistic status of the Villa is as a mid-rung team at best. But even as a mid-rung team, the club's fans have a right to expect to see Villa well managed and play with method and an in-built determination to win. Self-belief plus teamwork can go a long way in football and we need an owner or owners who recognise that and are willing to invest in the club accordingly. But that, I believe, is only part of the equation and investment and a re-defined focus will take awhile to produce real success.
I suggest that a very successful Villa may well only come around when Birmingham again becomes a major influence in the country; when the people of Brum again become self-confident and want to follow an entity that represents that confidence. You may ask why I find a connection with that situation and the Villa. Well, London has always been the capital of everything, of course, but Birmingham has allowed itself to slip away from second spot (as a centre of enterprise) to Manchester. And since this shift has taken place, we can see that the Mancunians have not one but two football clubs that are capable of vying for supremacy at the top. And Liverpool (aided by the 'lift' of the Merseyside 'pop' era) are also there, with Everton probably performing beyond their sustainable level.
My work experience before retirement was mainly in the engineering and manufacturing sector, and I have long had a great pleasure in seeing jobs emerging from places where people make things or can utilise technology to develop the manufacturing infrastructure: that type of job provides people (and the city) with a sense of real achievement and pride. I now feel that Birmingham is developing again as an enterprise centre, and with that re-engagement with things that matter in the world of economics, I feel that it will not be long before the Villa will find itself in a position where it again will rise as part of Birmingham's re-found identity. I feel that must happen in the way it has happened in the north-west, where football has been an extension of success in that locality over a number of years.
When the area gains a reputation of resurgency and a vibrancy of its own, then today's highly-paid players (that a new owner might be able to afford) might just feel that living in the West Midlands is a worthwhile proposition.
In my view, it should not be a matter of concern whether the ownership of Villa rests with overseas investors unless the owner(s) do not assimilate as well as they are able into the locality. Apart from the necessary financial investment, ownership of the Villa (in my view) carries a co-responsibility of linking with the locality and, importantly, genuinely sharing in the ups and downs of the fans of the club. Although Lerner has helped the community in various ways, he, sadly, has not seen fit to share the fans' remorse as the 'club' has lately slipped. His latest press release clearly shows that. Latterly, the 'club' has no longer felt like a club so far as the fans are concerned.
But, to quote the great Bill Shankly:
At a football club, there's a holy trinity – the players, the manager and the supporters. Owners and directors don't come into it. They are only there to sign the cheques.
Eyes will be on any new owners to see who they appoint to operationally run the club and whether they will be professionals in the sport and given a free hand. Whether it becomes a money-making device or not, Aston Villa has been real in the hearts of a huge number of people for 140 years, and the club is therefore first and foremost to be thought of as a living entity that is connected with the locality. Villa is not a mere machine to be switched on or off at will, nor to be a club whose interests are restricted to an inner circle, as appears to have been the case of late. Aston Villa tentatively remains the 'Pride of the Midlands', but that is just now more due to the general demise of football in the Midlands.
New owners? You're very welcome! But please bring your Brummie phrase-book with you and be prepared to learn about Brummies! A few hours' session with Prof. Carl Chinn is recommended to become truly enlightened: this is a proud city with proud traditions. Oh, and a knowledge of Urdu is useful in Aston.