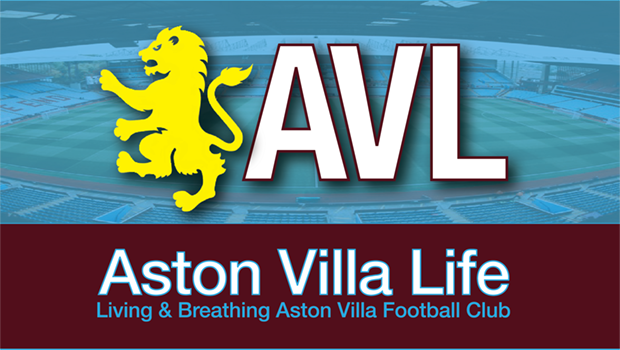 After two statements from the chairman, there's a strong feeling that something is up and that massive changes are about to come to Villa Park. Following several years of rumours of a sale, many fans are hoping for what could be described as a clean sweep, with a replacement of the board and manager.
With Aston Villa closing out a fourth campaign in a row where the club has again flirted with relegation, frustration is understandable, and whilst the board's financial decisions have been wholly justified, there's a scarcity of sympathy given it was the same personnel who overstretched, overspent and underachieved under the best years of Randy Lerner's ownership.
Despite fans becoming frustrated with Paul Lambert, it seems increasingly likely that Villa's Scottish manager will be at the club for as long as Lerner is, though recent rumours suggest that the club's American owner may not be a Premier League fixture for much longer.
So, with that as an idea, could Villa be looking toward a whole top to bottom housekeeping? Should the club change hands, I'd be amazed if many of the existing management positions were kept as is. After all, Villa have hardly been a success story in recent years, and any prospective owner will likely have their ideas on who could steer the club in the right direction.
One thing is for certain – if Villa are to turn a corner, under Lambert or any other manager, there has to be a number of issues addressed at the club. Firstly, players should be viewed with a longer term tactical and stylistic strategy in mind, set by a club wide ethos that stops consecutive managers going in drastically different directions every time they take the reins. Is there any club out there who would spend a club record fee on a player, only to sell their supply line and adopt a strategy that has turned an admittedly overprices £24m man into a likely free or cheap transfer?
Secondly, there has to be an understanding that whilst cheaper, unknown players are great to fill teams out, they can't comprise the entire core of a team – if they do, the club will continue to suffer, and fans will struggle to put up with more years at the wrong end of the table. There has to be some kind of move that lifts the spirits of the club, and putting in some quality into the team has to be high up that list of what would be the perfect tonic.
Getting back to personnel, there's a major question mark over whether the current men in charge are capable of creating such a strategy, as well as having the required nous to turn it from a piece of paper into reality. Whilst there are bright points in the history of the Lerner era – the Acorns partnerships, restoration of the Holte Pub and a hands-off attitude towards managers – memories will likely remember a man who, despite being well-intentioned, didn't know exactly how to run a club properly.
Such a statement may well sound tame in the face of current feeling towards the chairman, but I can't say there's ever be any sense that Lerner has been bad to the club directly, even if some of his decisions have been less than stellar, taken too long or been overly questionable – can a man chasing financial returns in recent times be the same person who threw almost everything at success in early years? In short, is this the end game where Lerner gets as much back as he can before holding his hands up and walking away?
Some fans will be ecstatic if such a scenario arises, though one should always be careful what you wish for. Whilst Lerner has made some poor choices, he's far from the worst owner out there, despite the protestations to the contrary by some.
Instead, Villa have ridden a sine wave from the highs of three sixth placed finishes to the somewhat-high line of surviving in the Premier League. Whilst poor home records and underfunding has been far from exciting, that Villa are still alive is something of an achievement, even if many fans will argue that such a situation says more about other teams being even worse than anything our own club have done right.
What matters now is the future. Not only must it be a cohesive, strategic view – something Lerner promised very early on during his tenure – but it will have to be based strongly in reality. Any person coming along and promising overnight high spending success in the face of Financial Fair Play will be wholly dangerous to the club – this is an organisation that needs stability, not another few years of excitement before an even darker winter.
So, with that in mind, perhaps Villa should be looking towards a future guided by a bright mind with a strong claret and blue focus. Given that, could a dream Danish duo be the answer? Maybe what the Villans need to find themselves is a combination of a man who has done it before in claret and blue, fused with a man who has been at the top of his game and is currently available.
If so, could the future of the club be far better under Michael Laudrup and Martin Laursen? Whilst the duo haven't been actively linked, something has to change at Villa though the reality is that it may well be focused on short term stability unless an interested billionaire-backed party shows their hand at Villa Park?