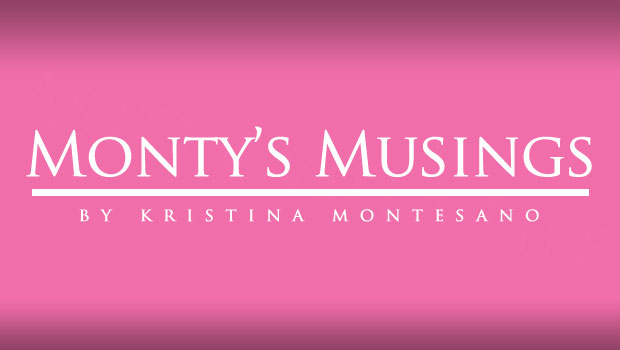 There is no Aston Villa Life without all of you; we're a community – a family – and, despite differences of  opinion, we stick together. Sure, tempers can sometimes flare up. There are disagreements and words will fly across the screen, and then the dust settles and we're united, again. And perhaps one of our most dividing members here is someone who's been informally adopted as our mascot, and AVL legend: Frem.
Before I got to know Frem, I had this very specific image of him in my head: Tweek from South Park. (Reference here.) I genuinely and lovingly  mean that in the nicest possible way. It's just that, in my head, Frem's posts screamed "I just had six shots of espresso dropped into four cans of Red Bull, a cup of sugar, fifty-six Pixy Stix, and an ample dusting of crack-cocaine, and here's the thing about WINGERS!"  He fascinated me from the start. And, truly, I raise my brow at anyone who isn't utterly intrigued by Frem. Going into this, my biggest question was this: What makes Frem tick?
The answer? Completely obvious: Aston Villa.
Frem was born into an Aston Villa-loving family, right down to his grandmother, and football has been a major part of his life. "I have indeed always been a Villa fan," Frem explained. "My mum took me to my first Villa game when I was just four." Now, when he plays, he takes on the role of centre-back. Football is ingrained in Frem, and he's always quite happy to discuss all aspects of the game. When we spoke of relegation, Frem said how he "[N]ever experienced [Villa] relegation, thankfully. I can only imagine what it's like. I've seen grown men cry from other teams when they were relegated. It's amazing what football can do."  We went on to discuss my personal reaction to Pep Guardiola leaving Barcelona, which left me in tears for days. Frem astutely commented: "People from the outside must think,  'Sad so-and-so's, they're crying over a footy team.'"
I don't want to fully pull back the curtain to reveal the intricacies of Frem to everyone; it isn't my place to do so. What I can say, however, is that he is kind, compassionate, and not at all the overly-hyperactive young man that we have come to know  and embrace. In fact, I was pleasantly surprised to find such a calm, cool, and collected conversationalist.
Looking back at this past season, where did you feel most anxious about relegation? Did you actually believe that we were going to be relegated?
I felt most anxious during the end of December and all through January, where it was utter hell supporting Villa. We were humiliated by Chelsea, Spurs, and relegation rivals Wigan, who played us of the park in our own back yard. In those 3 games, we conceded 15 without reply. Things could only get better heading into a new year, couldn't they?
During January, we threw away leads against Swansea and West Brom; they both snatched late equalizers which was sickening, and two other relegation rivals in Southampton and Newcastle also came to our back yard and beat us.
It wasn't just the in the League we were were falling apart, but in the Cup as well, with not being able to get past Bradford over 2 legs and also losing to Millwall. So yes, by the time January finished, I did think we would go down – but, thankfully, we slowly turned things around.
As far as transfer rumors are concerned: which, if any, do you think is a legitimate threat to Villa? And which can be a good move for us?
Well a host of top clubs will want Benteke, but I think Spurs and Arsenal will be the main attraction. We will do well to keep him – that's for sure, as well as Wiemann and Lowton, who Arsenal also apparently are interested in. Signings for us – I don't think we need too many. I hope some of our Next Gen step up – and Gardner. We definitely need a left back and CB, and maybe another striker like Benteke who's powerful. Jozy Altidore has had a good season.
If you got a chance to draft three players to Villa from anywhere, who would you choose?
It would have to be Messi, Scholes (who has just retired, but I'd still have him), and Van Persie.
In your opinion, where is there the most room for improvement? Conversely, what are we doing correctly?
Room for improvement has to be our defensive side of the game, but I'm not sure what Lambert will do about it. Norwich couldn't defend either. We have to score 2 or 3 goals to stand a chance of winning a game. It was shocking all season, right down to the last day against Wigan. Our defense – and midfield as well – let our strike force down big time this season after we threw away so many leads. What are doing well: attacking. We have goals in our front 3 and if we can keep them this summer, improve it it even more and defend better next season, I don't think we will struggle.
Because you're a lifelong Villa fan, can you speak a bit about your feelings regarding our managers over the years? Are we finally in a comfortable place with Paul Lambert?
Well, Martin O'Neill should have delivered Champions League to this club, but he bought Heskey in January when we were flying, and the rest is history. The guy wasted so much money that we're still feeling the effects of it today.
Houllier was a strange appointment, and the first time our board had to appoint a new manager. He had been out of the Prem a long time, and it had changed big time since he was last at Liverpool. We went from counter attacking football from MON, to possession football to Gérard Houllier. He had some good players to work and Bent was bought in January who's goals saved us but it was a disaster in general until the last two games of the season where we looked very good, but that was actually under Gary McAllister.
Then came a very dark day for this club: Alex McLeish. It was bad enough that he even, for a split second, entered Randy Learner and Paul Faulkner's head as a possible candidate for the job, but for them to actually speak to him and then appoint him should have been a criminal offense. Yes, we hated him because he managed the scum, but he also finished 3rd in a two team league in Scotland; he got the scum relegated twice (well, that was actually a good thing) and his style of play was as bad as anything I had ever seen. He was happy to lose a game 1 or 2 nill. He played defenders all over the place; and, once, we witnessed Hutton and Heskey playing as wingers. No more needs to be said. He sucked the life out of everyone at Villa.
Paul Lambert: Steamer's idol. Only time will tell if he's the right man. but I think he might just be. He gave everyone a chance in the first part of the season; a lot of them didn't take it – but after January, we found a settled side and it kept us up. He needs to improve as a manger, but I think he will, and I like his young, unknown signings (apart from Bennett). He's got a lot of work to this summer, that's for sure.
Do you think Villa's kit is too confusingly similar to West Ham's? If so, which club should make the change?
It is very similar, yes. I don't know weather I like Macron kits yet or not. The away shirt is different, that's for sure; they're certainly more detailed than Nike Kits. I'm looking forward to seeing what our next away kit will be like. I will give them one more season, so I'd say West Ham to get rid of them.
Honestly: do I have a shot with Nathan Baker?
Show him your Gravatar pictures and you certainly will. If you want to show him a bit more, then that's up to you.
Lastly: what's the thing about Wingers, anyway?
It's just my opinion, but they make the game a lot simpler for me: no fancy stuff; just get straight to the point – which, in football, is the goal. I've been a huge admirer of Sir Alex Ferguson's time at Manchester United, and I was a huge admirer of Harry Redknapp's at Spurs last season – both mainly played with two out-and-out wingers, and a great balance through out the whole side.
Look at Bale for example; he's so quick and powerful. It doesn't matter if you're the best full-back in the world, you aren't going to stop him. Somewhere in this world, there will be another player or two similar to him with his raw pace that could also be unplayable.
It was a pleasure getting to know Frem. He is an integral part of our community, and his insight is much appreciated. I'll leave you all with something that Frem said to me that I'll tuck into my memory for when I actually make the trek to the UK: "Your love for Villa will increase when you come to see a live game or two. A packed Villa Park on a night match is special; away games even better. I was lucky enough to go to the Norwich game where Gabby scored right in front of us, both times. You start hugging people you have never seen before but we are all one big family, really."