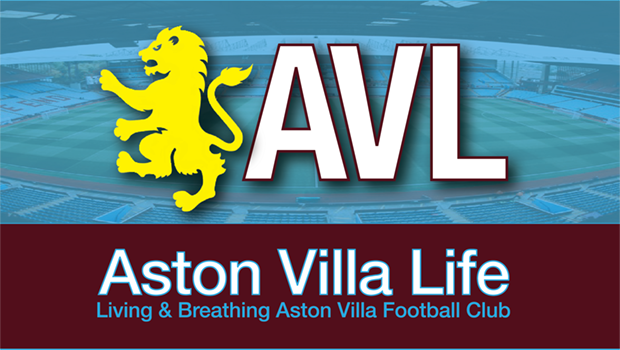 Lots of thoughts and links swirling around, as per, now that summer is upon us. Naturally, we're seeing revived links from what might have been January targets, like Guendouzi and Pau Torres, and new ones, like Youri Tielemans popping into the frame on a free.
Me, I've not been paying much attention so far because I really hate being dragged along a lot of dead-end paths that were likely never happening to begin with. Most everyone feels the same. But, as we've discussed ad nauseam, there would appear to be certain needs. Filling those will, as usual, point to certain outgoings.
Without being wedded to any particular incomings, I'll just go over the way I see the squad.
What We've Got
First, it would seem that with the players we have on the books, once again some kind of clearout could be expected. Sanson and Nakamba are obvious players to consider, and then others like Bailey and Traoré. Emery's more likely to have a firm opinion on Leon and Bert, but he may want to take one last look at Morgan and Marvelous. I'm guessing that he has targets for those kinds of spots, though, since we keep hearing about midfielders. Phil, well, there's another big question mark. Guessing Dendoncker will be surplus.
Beyond that, we have a starting core of eight that has picked itself. Bailey and Buendia have alternated a bit, Moreno and Digne, too. But Ollie, JJ, McGinn, Luiz, and Kamara are all locked in, as are Martinez, Mings, and Konsa. With Ash leaving, Cash is in on the right, but I'm thinking Emery might have some thoughts on that. So you've got 8 of 11 that were nailed on down the stretch. Will Digne stay? Assume he'd like to be a regular starter somewhere, but it obviously came in handy having two LBs at a good level.
Bailey, Buendia is interesting because Buendia isn't really suited to that role up top, and Bailey has been underwhelming in it. I also don't know that there's a natural place for either Buendia or Phil in Emery's system. I also don't know whether Emery's open to different to different setups.
What he's done is pretty much in keeping with what we know about his previous sides, and there's obviously a lot of positional/tactical fluidity in different phases of the game already. Point being, don't know that Emery would field a squad to line up with a true 10. That said, both Phil and Buendia have played wide left, as well.
Traoré? Dunno. Whether he had a niggle or didn't impress in training, Bailey was obviously firmly ahead of him in the pecking order. Maybe that had more to do with the fee we paid and shop windows.
Besides Sanson and Nakamba, we also had Wesley, Iroegbunam, Archer, Philogene, Davis, and Hause out on loan. If you can believe it, Wesley looks to have a year left on his contract, as do Davis and Marv, another two for Sanson and Hause. Just going on one site's info, though. Can't believe Sanson would still have two to run. Seems like he's already been here and out on loan forever.
There's Room, in Other Words
Given the above, there's obviously a number of players who could be shifted to free up space and money. Don't know that we're going to recoup much on some, and NSWE have shown they are willing to take losses.
Target areas? I would think wide right, another striker, and a midfielder or two. Backup keeper. Obviously the 'kids' will get a look over the summer, and clearly there's no way Ramsey, McGinn, Luiz, and Kamara can play every match. Whether it's Cameron or someone else, can't see not having another striker option besides Duran. Whether this gets covered by addressing wide right (with this player very often a second striker) or bringing in a true striker to rotate/cover with Ollie, dunno.
Surplus? For me, I could see Buendia, Phil and Traoré gone. Dendoncker. Bailey, too. That's five midfielders right there. Of the bunch, Buendia is the most useful (to me), but like I say, he may just not fit. He could also be useful to have around. Phil? Just no idea where he's at physically or mentally, and again, the fit. I think Emery would be good for him. If what I'm reading is correct he had a four-year deal at $125k/week, another three seasons, bringing him to 32. For some reason I thought it was just a two-year deal. He might not be that easy to unload, and we won't get £30m for either Emi or Bailey, I don't think.
Anyway…no answers, several questions. As I've said, there's no player in our squad bar Martinez that we couldn't upgrade. But obviously you can't upgrade all at once, and we've a number of players who are good enough. We've seen how Emery likes to play, so you can be sure he'll want players who have quality on the ball and smarts/awareness. They'll need to get up and down and defend. Midfield is key, naturally, as is another consistent scoring threat.
In Emery we trust? No reason not to. We only have Moreno to go by, really, who took a little while to settle, but did find his feet.
All in all, a very interesting summer.
Over to you.