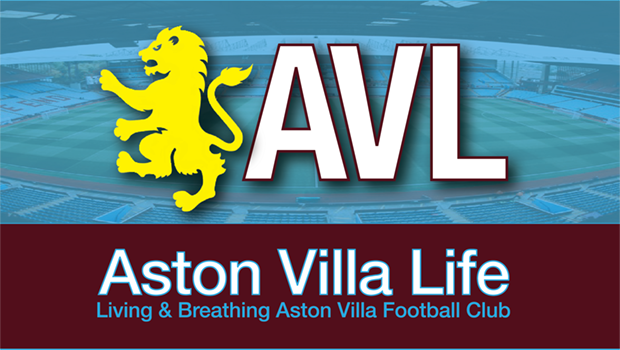 Been a funny window, though not historically odd, with Villa getting some early business done to see everything go quiet toward the deadline. You'd expect the debate that's ensued.
Naturally, based on things said and the always relentless links in the press, many have expected a big influx of exciting signings this January. Especially as Unai started clearing house and talked about upgrading the squad. But, as is most often the case, useful January signings are usually elusive or very expensive. After all, no one really wants to lose good players mid-season unless they face letting them go for free in a few months' time.
So, we've got "In Unai We Trust," on one hand and "Where are all the signings?!" on the the other.
Like most everyone else, I'm not immune to getting excited about certain prospects, and when they don't start being announced by the club it's natural to feel a bit let down. Until you realize most of your hopes and expectations have been manufactured.
To a person, the calm heads point out our recent history, you know, the one in which we've gotten a lot of our signings wrong, especially in January. They point out that it's better not to make signings for signings' sake. That it's better not to overpay. And, naturally, they're right.
On the other hand, you can also reasonably ask that given our outgoings, are Villa not a bit lightweight with 18 to go?
What I'm seeing is that Emery's made his mind up on a couple things: 1) the starting XI, by and large, and 2) the quality (and resulting financial consequences) of the squad as a whole. And it's hard to argue with him on either count. It's not a very deep squad, yet we've been carrying players bought for one reason or another who aren't part of the plan going forward. The surplus has to go sooner or later to clear them off the books and make room on the roster. But, a couple of key injuries could cause us some problems.
There is a bit of risk involved, then, though Villa are closing in on safety. But what about Europe, final placing, and momentum? These could be irrelevant to Emery at the moment, despite the growing expectations his turnaround has fostered.
My guess is that Emery is thinking "If the current squad can finish top-half, great. But it's more important to be able to build a better squad responsibly than overreach for instant 'success'." Which is a rather adult and pragmatic way of looking at it, and one I welcome.
Don't get me wrong, I look at a number of players we've been linked with and would quite like them to come in. But at what cost in terms of transfer fees and contracts? Dembele may seem like a short-term no-brainer, but he could be asking for a lot of longer-term assurances Villa don't want to make. OM may be taking the piss with their valuation of Guendouzzi. And Matteo (plus his agent, perhaps) may not really want to entertain a January move. Henrique's another, but obviously very expensive.
And the cost of individuals is important when we hear Emery say he wants two at every position. Granted, a lot of those second-string players may be in our starting XI already, but if we're talking £30m-£50m signings in January, we're not going to get very far, and it surely cuts into the summer money. Fans say, "Screw the money, we've got plenty, just get it done!" To which I say, "Chelsea."
We've not been like Brighton. And when we've tried, we've not really succeeded. But they've unearthed a wealth of talent on the cheap by being very clever. I'm thinking Unai wants to do that (see Jhon Duran, who's a bit more expensive than some of Brighton's coups), while also recognizing he needs a couple-three true impact players that can come right in. There's lots of value out there, and there are some good established players. It's all in the mix, and the right fits.
End of the day, I'm in the Unai-We-Trust camp. And if that means we're done, we're done, and I'm not too worked up about it.
Over to you.