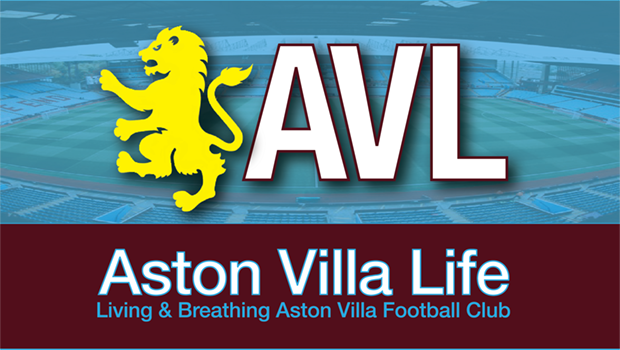 Lots of frustration and anger after Sunday's stinker, and fingers are pointing everywhere, which will happen. Most are singling out the players, and some have gone a bit further, logically, saying the performance at St. Jame's Park would've gotten Smith sacked.
Me? I think it's two things: squad and system. Or maybe just one: a mismatch of squad and system. How's that for genius?
The squad is what it is. There's definitely quality and creativity in Phil and Buendia. It's been a struggle up top for Watkins this season. Most of the negative focus falls on Luiz/midfield and the the service from wide areas. Ollie's coming in for his fair share of stick, too. Course, everyone does after a performance like that.
But in this system, Ramsey, Luiz and McGinn have a LOT of space to cover, and there's less help from the front than they had in the 4-2-3-1. With the FBs racing upfield whenever we get the ball, McGinn and Ramsey are often filling in, and Luiz is left with virtually the entire center of the park to cover. 
Additionally, with less pressing and a more narrow front three, it's easier for opponents to play out, overload and attack us down the flanks, and cut back to the middle. Given the way SG wants us to stay compact, when we are closer together, those two banks of three rotate to try and overload on a given side. Which means switches are always on and the side are dragging back across, usually too late. So we're getting stretched.
Think of it this way: With both FBs constantly bombing up like wingers, we're often a 2-3-5 in attack. Which tells you why the CBs and CM/DM have so much to do and why we're seeing them on islands. You either need to make it stick/win it back high, or see the ball go out of play to prevent really dangerous counters. The Leeds goals that got us so excited were really pretty much what Villa were best at previously, in terms of philosophy.
I don't know whether the system is naive at the PL level or whether Villa just don't have the players for it, which is why I'm saying it may well be a combination. When pressed for a description of Smith's philosophy, I'd say, "He likes to funnel opponents to the outside, deal with crosses rather than getting sliced through the middle. Keep it solid and simple at the back. He wants to break at speed, using the minimum number of passes to get upfield and exploit space quickly. He also favors a high press."
Didn't sound like much, but it's essentially classic counterattacking football. Win it high, and failing that, invite them on and create space. Smith was less worried about possession than not conceding. The side's attacking strength, at the time, was also largely built around Grealish's ability to carry. This meant of lot of play down the left, and space wide right as a result. Stay-at-home Targett came up in support. A lot of goals came from the back post.
The weakness was also relying on Grealish. But to my mind, Smith was trying to play to the team's strengths and sidestep the negatives. And while some version of 4-2-3-1 might always have been his preference, when it worked for Villa, it really worked. Fifteen clean sheets in a season says something.
Fast forward, and under a no-nonsense and reputedly much smarter Steven Gerrard, we're once again witnessing the same issues that got Smith the sack. Fans are slating Luiz. Complaining about Mings firing it long, and Ollie not holding it up well. Poor starts, one-half performances. Bad touches, poor passing. Lack of possession. Blown leads. And now the full match where everyone seemed to be sleepwalking. The standard line was Smith had favorites, needed to raise their games, and was slow to sub or change tactics.
Yet, we still rely on Mings to be the ball-playing CB. Luiz is still in there (though Nakamba's absence obviously factors in), Sanson still frozen out. McGinn is even further back than before. We still see some lovely passages largely outweighed by longer spells where Villa struggle to keep hold or play out from the back. We see the same poor decision-making. Konsa, Watkins and Cash seem to have regressed. Changes have been late and ineffective. Carney has looked lost in what I'm assuming is an effort to convince him there's a pathway. The youth everyone calls for has largely been sent out on loan.
It's beginning to look like there wasn't a magic formula to be absorbed on the training pitch. And that Gerrard is as stymied as Dean Smith was.
And yeah, on the positive side you will get some more pretty one-touch football if you add Philippe Coutinho and Emi Buendia. Ramsey is excelling without the responsibility of playing in the middle.
But overall, apart from having two playmakers now, not much has changed, and defensively we seem to have gotten worse. Or at least no better than we started the season.
What has changed (apart from Coutinho and Digne) is the formation and responsibilities. The narrow 4-3-3, or 4-3-2-1, that produces less high pressure, asks the FBs to be wingers (without three CBs) and midfielders to be fullbacks. There are acres of space for switches, the front line is easily bypassed, and all the goal-scoring threat, apart from Ramsey, is concentrated in the middle. The CBs are on islands. There've been little to no tactical changes. A couple odd tweaks here and there in-game (like Luiz sitting back with the CBs to start or being further out), but nothing to suggest Gerrard is willing to change his system to suit what he has, or to match up with opponents.
To be fair, neither Bailey nor Traoré have been available. But Smith never had Bailey, Coutinho, or Digne, and usually had to deal with Grealish being out for at least one major stretch of a season. The wide threats Smith did have, Ghazi and Trez (who were part of the bargain-bin shopping spree following promotion) are now gone. Traoré was healthier last season, and did score goals.
I think we're back to players, in other words, which is where I've always said the weakness was. Athleticism. Touch. Tackling and combativeness. Decision-making.
So I might then ask whether it makes sense to enforce a different system if the players are perhaps even less suited.
Perhaps the idea is to see how they fall short to guide Villa's summer business. But I don't think I'm wrong in saying the players we had were always supposed to be upgraded year-on-year, regardless. I'd said we weren't strong or fast enough in midfield. That we needed a 10 (to take the load off Grealish, as it was then). That Ghazi and Trez weren't going to be starting and would be moving on. Many others have said the same.
Anyway, this is what I'm seeing. It may sound like I'm trying to rehash a Smith controversy, but I'm not. I'm simply offering up comparisons of what wasn't good enough before to what isn't good enough now.
I am, though, in this comparison pointing out that there's not always a lot a manager can do, and we can maybe use a bit of hindsight to temper expectations of what's down to a manager versus the squad.
During January, we heard supporters saying "no way" to McGinn going to United for £50m. Villa apparently rebuffed £30m+ for Luiz. The Bissouma approach faltered over price, which does make sense since he'll be available for much less in the summer. Whether we get him or not, that's another story. But where were the backup choices? To hear it, surely anyone is better than Luiz, and now the failure to get a dominant holding midfielder spans regimes (not that January is where you should shop for every need).
When I'm reading "look, we're mid-table, it's not good enough for top 8, the season now is about assessment and hopefully building some momentum," I have to say I'm largely in agreement. And based on Gerrard's body language Sunday, he probably is, too. Whether that was the thinking when we went for Coutinho and Digne, I've no idea. But that seems to be the reality now after two points from what should have been six.
As some have noted, players are playing for their places. I doubt they're consciously coasting. Perhaps Villa were just leggy after Leeds following a long layoff.
Regardless, I was more hopeful of a glorious charge, didn't want to be back here so quickly. Perhaps a shake-up will help in the short term. Whatever, if it gets us results, I'm all for it. If Gerrard is indeed ruthless, there will be lots of changes come summer. But one hopes that solves the problems, rather than this being a failure of system and evidence of obstinacy.
I could go, and already have, but that's enough for now.
Over to you.