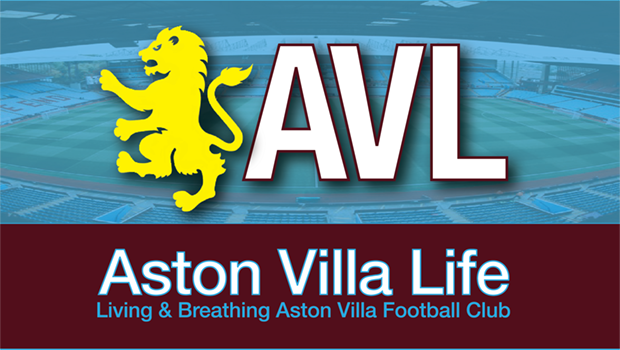 Struggling Sheffield tonight after a hard-fought victory over Leeds, which was basically a lesson in how to nullify a team that simply wants to run you into the ground. Get in their faces, get a lead, then dare them to show enough quality to break you down.
Integral to that plan were runners. So we saw Ross Barkley dropped, along with Douglas Luiz. Jacob Ramsey and Marvelous Nakamba didn't disappoint. So, naturally, there are calls for the two to start again. They will, and you can't say they don't deserve it.
I had a whole thing written up about youth, Barkley, etc., but I couldn't get it up before the team sheet came out. So, I've scrapped some of it, and this is a bit disjointed. Big news is that Ramsey and Nakamba get a second consecutive start. Though that's not really all about youth.
This year has gone better than expected, to date. Far better. You have to give Smith and the players credit. They've earned the points, played the matches, executed the game plans. Still a young side. Still up and down. There's nowhere to hide in the squad, everyone is exposed. There's not yet a 25-man squad of world-class players to rotate and mix-and-match.
Villa in all honesty are probably punching a bit over their weight, and are still fighting tooth and nail for a spot in Europe with just over 1/3 of the season to go (for us). Most everyone in the league, bar Fulham, West Brom, Leeds, and Sheffield have had multiple windows in the PL with PL money to spend. We've had four, but January hardly counts: desperation market (except, oh look, we got a player we wanted for half price because we have money and others don't).
It's the players Smith has picked that have us in the top half. They've gotten us this far. You don't keep faith with them by dropping them while they're trying to get into Europe and are finally enjoying their football. They've only just got to grips. They've earned the right to play. The kids don't have us sitting ninth, five points off Chelsea in fifth with two games in hand.
El Ghazi, Trezeguet, Nakamba, and Elmo have come in when called on, worked their socks off, and contributed a lot. Ghazi, Trez, and Traoré all know they're fighting for the same spot. Trez might feel hard done by, Ghazi even more so, but Traoré offers goals from the right, and Ghazi's better on the left. With Jack out again, El Ghazi gets another start. Nakamba can't have too much to complain about, I don't think, and it's great to see him come in, and like the others, show the right attitude and signs of improvement.
Anyway, Smith has shown time and again that he believes in sticking with his best players, and letting them play together through think and thin. He doesn't believe you lose your place because of injury or an off game. He lets them play through struggles. Players gain confidence from that, and loyalty. That spreads to the bench, dressing room and training ground.
Likewise, sticking with a winning side. Ramsey is trying to take the chance that comes from being called on and being trusted for his time around the first-team set-up. Another solid performance tonight will boost his case further.
With Barkley and Luiz, though, I don't think it's anything more than simply physical. With two weeks off, can Barkley get back to his best for the run-in, or has that ship already sailed? As Ramsey showed, that player has to do a lot of work off the ball in a 4-2-3-1. I don't think Luiz has lost his spot, but Nakamba may well keep getting the nod if we're getting results, and it will depend on when Luiz can get right again.
Rest assured, the youngsters are in the frame, getting included in the match-day squad or brought along to watch, though tonight it's only Kesler as back-up to Elmo on the team sheet. They may be a little unlucky in that they're coming of age (19-21, as Villa have it) right when Villa are likely still looking for ready-made players to slot in. Going forward, the development curve will be different. But Ramsey's showing it's possible to make that jump.Villa are tying up the best of the young players at Bodymoor to new contracts. Some may well be next season's back-ups.
So, all a very long way of saying I understand the calls to play youth. And I think we will. But as long as Europe is within reach, I doubt we'll see much other than cameos from players besides Ramsey unless there's an injury crisis. The summer will determine a number of futures.
All that aside, it's a tough game tonight. Wilder's men will still be fighting for pride, and they don't really ship goals for fun. That said, they've only kept one clean sheet all season, only scored three in their last five, and have lost four on the bounce. Villa will still need to fight, and then fight again at the weekend. Wilder may have all but given up hope, his players, too, but that can also lend a certain freedom. We need to be on our game again without Jack, and I'm counting on players wanting to prove they can do it consistently without him.
Starting XI
Martinez; Elmohamady; Targett; Konsa; Mings; Ramsey; Nakamba; McGinn; El Ghazi; Traoré; Watkins
Substitutes
Sanson; Trezeguet; Luiz; Davis; Barkley; Taylor; Engels; Kesler; Heaton
Over to you.