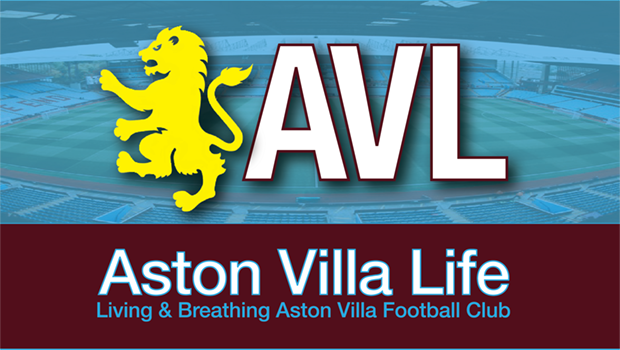 I had a post ready about the FA Cup, but my shoulder started acting up so I've stayed away from the keyboard for a bit. Several days later, not quite as fresh, and Villa's covid crisis has taken center stage. Spurs is obviously postponed, sorry Fulham, and we'll see what we've got to work with against the Toffees on Sunday. Maybe. I'm hoping the players come through unscathed and can come back quickly (unlike Saint-Maximin at Newcastle, who's been out more than six weeks now). Our first fixture back might be a bit of a throwaway.
The last time we did play, the casual fan probably wouldn't have known many of the names on the Villa shirts lining up against Liverpool, but the youngsters drafted in to face the champions in a Covid-hit cup tie gave their all and earned a credible 1-4 defeat to the reigning champions. It was good to see the pride, and also good to see a continuity in style. The 'kids' acquitted themselves very well.
Obviously the highlight of the evening was Louie Barry calmly slotting home past Kelleher after skinning Rhys Williams to equalize. A lovely counter, and a very, very cool finish. You can understand the hype. Odoni made a number of good saves, and Dominic Revan impressed and stole the show in the second half. Ben Chrisene came away being labeled a "mini Gareth Barry." You could go on and on.
All the accolades are more than deserved. There have to be a lot of proud players and parents.
S0, rather than continue to add to all the well-deserved praise they've received, I'll talk about a couple big-picture things.
Boys versus Men
The most obvious for everyone was the boys versus men aspect, which isn't just age. There's experience, physiques, and training. Years of accumulated fitness, and all the work built into bodies that most youngsters just can't have at their ages. There was Liverpool's closing down and strength on the ball, control, passing. All obvious, all to be expected. Some looked closer to what you expect of a top-flight in terms of muscle mass and physique than others.
Point is, as talented as these young players are, you can see how big the step up is, and we don't often get to see it so starkly in such a mismatch. Whilst many will point to Wayne Rooney, well, he was a bit more manly a lad when he debuted at 16 than Louie Barry is at the moment. Certainly more imposing than I was at that age. And that's just the way it goes. Some 18yos (or even 16yos) look like grown men, others don't. The picture doing the rounds of Barry asking Fabinho for his jersey just about sums it up. He could've been waiting in the car park for an autograph after a match. If he hadn't just scored in the FA Cup.
Compass clearly have this in mind with the new training center, and the focused development of young talent, mentally, physically, and tactically.
Development
The other thing that jumps out is how wide the gulf is in terms of what competitive development the current youth setups can offer in England. There's just no way to simulate the level of intensity at the top level. Unless they've been playing competitive 90-minute games against the first team, the Villa youth clearly could have had no idea how quickly they'd be closed down, how 'strong' the lightest challenges would be, how little time and space they'd end up having, how ruthless the passing and control could be.
Now, bringing them into the first-team set-up might seem like the obvious answer. And for a couple it might be. But, you have to think about training and what it is. It's organized around the 25-man squad. Focusing on them, sharpening and driving them. They go like against like. The better your squad, the tougher training is, and the better prepared you are to face the best from other camps. If you play against a VVD every day, well…That helps get you to a different level.
Which isn't to say they shouldn't be around the set-up. They need to get to know the pace, the strength, the intensity. But it's not quite as simple as saying Lansbury, Hourihane or Nakamba should train on his own to make way for Barry, or that he should be on the bench. It's going to be different for each player. This is the art of bringing players along. Jacob Ramsey is undoubtedly talented. But he's being slowly worked into things, and deservedly so. Of course there are loans, but I won't get into that for the sake of 'brevity'.
Having said all that, I was immensely impressed by Villa's organization, discipline, composure, and mentality. Mark Delaney has clearly done an excellent job, and the style very much resembled the first team's. They knew their roles, where their passes ought to be. They knew when to push up and drop off. They played as a unit. They tried to play out from the back. They put in tackles and blocks, didn't concede a penalty, and made a lot of quality clearances. MON's Keystone Cops back line didn't look that composed. And while Liverpool showed what they can do in the four-minute stretch when they really put the screws to the boys and showed their quality, for the most part young Villa were forcing them to be at that level, if only for 10-20 minutes, to get what they were always expected to come away with.
That Jurgen
Klopp looked frustrated and not-all-happy through 60 minutes, which I very much enjoyed seeing. While I didn't necessarily expect him to field his own U23s, I thought he'd at least have more youth on the bench. Bringing on Firminho, Shaquiri, and Oxlade-Chamberlain? That was a bit of a piss-take, really. Likewise starting with Sané and Salah, Henderson, Wijnaldum, Milner, and Fabinho. Did 7-2 smart? Or was it the 5-0? Or simply the fact they're not running riot at the moment?
I don't know that I'd go so far as to say it was classless, and on the pitch, the players seemed respectful of the situation. What I do know is that I don't want to hear another word about fixture congestion coming out of Klopp's mouth.
It Wasn't About Klopp & Co., Though
Regardless of any questions of sportsmanship, it could be the best thing that ever happened to Villa's youth, the single biggest learning moment of their footballing lives so far, under the lights on television taking on one of the world's best teams. They showed an awful lot of heart and intelligence. They got to play against some of the best players in the world and managed to concede only four. Palace have done worse. Hell, senior Villa squads have done worse. They managed to score, embarrass the defending champions (who at times played like they were embarrassed to be out there, and then frustrated they weren't up 10-0), and hold them level for 60 minutes.
I know I'd be buzzing for weeks after that, and chatting up a lot of girls: "Mo's good, yeah, but thought he'd be a bit tougher. Nice guy, though." "Well, it was just like training really, the goal. What I'm supposed to do. Ezri's harder to skin like that, to be honest."
So well done, Villa. No whinging, no self-pity. We fielded a side, got out there, and competed. Jack's tweet said it all. The players, Delaney, and the club should be as proud as they can possibly be.
I know the supporters are. So, thank you, lads. We really enjoyed watching you wear the shirt so well.