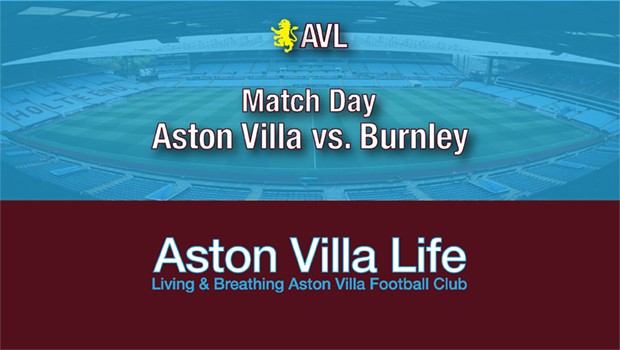 Off the heels of Villa's dramatic, injury-time victory over a dogged Wolves side, it's time for Burnley. Which is never really a game anyone wants to play. But, they're in the league, so you have to.
I didn't end up writing anything on the Wolves victory…Was one of those games where there didn't seem to be much that couldn't have been seen and wasn't already covered in the comments. Part smash-and-grab, part winning ugly, part resilience with a dash of luck. Part make-up for some of the decisions that have gone against us: the great "balancing out" we so often hear about.
In short, you could take almost anything you wanted from that one. And I'll take the three points, thank you very much. Wolves are no mugs.
Was good to see Jacob Ramsey get his league debut, and seeing McGinn in some spots we don't usually…like streaking up the left flank. Bertrand Traoré continues to be the one transfer who's taking a while to get to grips with the league. Undoubtedly talented, some lovely one-touch passing, but still lacking on the physical side, and not quite taking on the terrorizing attacking role we'd hoped for. But, early days. Ezri Konsa continues to grow and impress, Emi Martinez was exactly what you want between the sticks, Targett held up well against that other Traore (with some help from Jack), and Mike Dean was doling out cards like it was Christmas.
Main thing I saw was that the two-week layoff didn't really help. While Villa played some good stuff at times and largely held Wolves at arm's length, we did get a let-off when Silva hit the post. Absent Jiménez, Wolves got most of their attacking threat from Podence and Dendoncker. And Semeda, apart from giving away the fatal penalty, had a pretty good game against Grealish. Silva looks to be one for the future, just has some learning to do.
Anyway, ancient history. Captain Jack made a captain's move giving the spot-kick to El Ghazi, who convincingly converted, and we saw a very unified side. It looks like a good dressing room right now, and I thought Mings coming to Anwar's defense was a great gesture and sign of that.
Following our early match Saturday, results were interesting throughout the week. While I think the final spots will level out fairly predictably, the season continues to hold surprises. Like Villa. I really do think the lack of supporters has a lot to do with it, and I wonder whether what the players are learning will carry over.
Without the intimidation factor, a number are finding that the gulf in talent suggested by price tags and international appearances isn't as great as might have seemed the case. Without the crowd cheering you on, there's not the lift from a home crowd you'd expect. Right now, 'home' and 'away' are virtually meaningless. When full houses return, will the normal order of things return? Or will newly encouraged players be able to fall back on what they've experienced without that element and continue 'punching above their weight'? Anyone's guess.
So, Burnley. Two wins, two draws, one loss in their last five after going winless in their first seven. Never an easy side, and they're finding their mid-table feet again. We know they'll be physical and well organized, and Villa won't forget the tackle that ended Wes's season.
It's only the top sides, apart from the barcodes, who've put more than one past them. The Everton draw and Arsenal win will encourage them, but the gooners are a bit toothless and soft, and Everton, you never know. Regardless, it'll likely be a grind. No surprise there.
If we get the flying Villa and a quick start, well, that would make a difference. Always does. Sean Dyche's men haven't exactly been prolific.
We'll basically see Burnley looking to stop Villa playing and nick a goal. We'll want to be quicker than we were against Wolves.
Trez is out for a while, which might cheer some, but it's a loss for the side overall. Ross Barkley is in contention tonight, and one wonders whether he might be better off being withheld for the Baggies and new-man Allardyce. But if he's fit, he's fit.
So, we'll know in a few minutes whether it's Ramsey and Traoré again, or if Dean will dial something else up. Not sure Ghazi has played his way back in the side, but who knows whether he's learned to put himself about a bit more after not getting a start for so long. If he's more combative than Traoré and desperate to prove himself, maybe he does get the look-in.
I'm assuming we'll see Nakamba deputize for Luiz, and that could be a bit dodgy. He won't have the same assurance, and that'll put pressure on Konsa and Mings. At right back with Cash out, lots of supporters are asking for Guilbert, but I wouldn't be a bit surprised to see Deano go with the veteran Elmo given the changes elsewhere.
In short, Villa won't be quite the same. McGinn clearly needs to have a good game, and it could well be that he hangs further back to steady Marvelous a bit. It'd be nice to see Ollie back on the scoresheet. The goals have come in bunches for him, and he came close against Wolves. Not an easy night to find the net again, but all it takes is one good ball in. I thought I saw that Davis is said to be fit again, so if he makes the bench, I could see him coming on to lend a physical presence up front, even more so if the game is level late or Villa are chasing it.
Over to you.