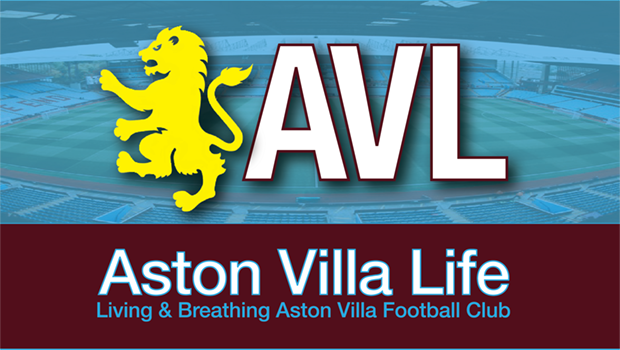 A wolf in very poorly fitted sheep's clothing. That's the Big Picture, or at least it was, and it was truly shameless and brazen. (Yes, I'm a bit late to this, but I'd be remiss not saying anything.)
Surprising? Actually, yes. For all their arrogance and off-and-on talk about a European super league, I find it remarkable that rich, foreign owners would hatch a plan behind the Premier League's back to form a cartel virtually locking in their positions at the top, and virtually guaranteeing them Champion's League football every year—at the exclusion of other rich, foreign owners. Three years this has been brewing, apparently. Leicester City, anyone?
7-2? 6-1? That's the problem, isn't it? These so-called "big clubs" are not immune to the vicissitudes of fate and decision-making. So they've wanted to eliminate as many variables as possible. And it's just not on.
Aston Villa and the others coming for them are exactly what they fear: competition.
Taking advantage of a financial crisis to declare themselves lords and masters is craven and cynical beyond belief. We know this, every supporter does, and it's been refreshing to see statements from the self-entitled clubs' supporters' trusts flatly opposing the plan. And not surprising to hear Liverpool's and United's owners didn't appear at Wednesday's meeting, or that they fell in line so that the league could "unanimously" vote down Big Picture.
Addressing the pyramid's financial troubles is a necessary but completely separate issue, one the Premier League has to take up with William McGregor's governing principle of revenue sharing in mind. His goal was structured competition to the benefit of all participants. And it ended up working pretty damn well until the Premier League came along and TV money became football's greatest competitive threat.
Me, I think the clubs in the Premier League should sanction Henry and the Glazer for their attempted coup. As it stands, they've simply rejected the plan. Which will have to be good enough for now.
But the self-dealing intent at the heart of it will not be forgotten, certainly not by Compass or the other ambitious owners in the league that Liverpool and United were trying to shut out off of the pitch. Not sure how they thought this would be received by their fellow owners. Guessing they thought the candy on offer to the rest of the EFL would cow opposition, and that giving some "status" to Southampton, West Ham, and Everton would buy votes. Not quite the masterminds they thought they were. But they have, albeit rather secretly, put their cards on the table.
In short, if Liverpool and United want to tell us our place, they can fuck right off. And get ready to look up at us in the table more often. We'll be waiting for your next big idea to achieve global dominance. As if what you have isn't enough already.
••••••••••••
Denmark in a few minutes for England tonight, and the question of Jack Grealish arises yet again. I've been away, but took time to watch the friendly against Wales and the following Nation's League match against Belgium. A quality win, yes, but a rather fortunate one. Mason Mount has classily come out in support of Jack, which I liked after seeing him seemingly prove Gareth Southgate's point with a wildly deflected shot that secured the win. It's a bit unfortunate the position Mount's been put in.
What the matches told me is that England are crying out for a player like Grealish. Gareth Southgate fears a player like Grealish. Gareth has a system, and Gareth doesn't want a creative star pulling the strings and outshining him. He wants cogs. Which isn't to say they're bad cogs, just that they're interchangeable parts, and the result is uninspiring and a bit tedious.
So I get that his system might very well say, "Sterling or Rashford front left." Which is fine for a 4-3-3 argument. In a 3-4-2-1? Bit harder point to make. But we've heard Jack needs to be in the Premier League; Jack faces stiff competition wide left; he's no Gazza despite players saying he reminds them of Gazza; Mount does a lot off the ball. Gareth seems to be making a lot of excuses. If I were him, I'd just stick with "Jack faces tough competition in the likes of Sterling and Rashford," keep him in the squad, and give him minutes. The first player to directly participate in five goals against Liverpool ought to be good enough. Not like he hasn't undone van Dijk once already this season.
Not my problem, in the end, but I do think it will be a shame if a player as talented and enthusiastic as Jack Grealish doesn't become an England regular, especially if his moment in the sun is overshadowed by another England manager most likely destined to fade into obscurity after squandering another talented generation of players.
•••••••••••••
Taking the piss on transfers. You know we don't do clickbait here. I suppose I might, well, would probably have to, if AVL were about making money. But it's not.
So, guess what? Said Benrahma, or Josh King or both could still be signed by 5pm Friday, and Buendia's name is getting tossed in the hat again. There you have it.
Over to you.