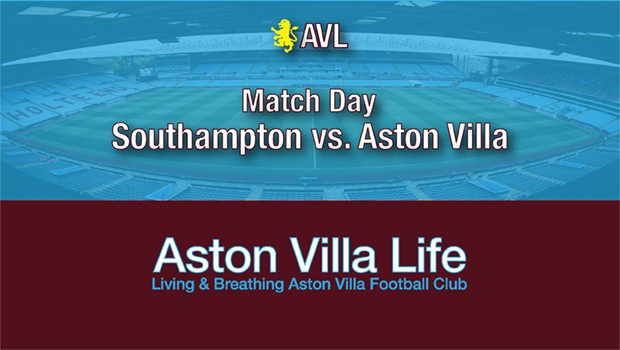 Well, off to St. Mary's to try our luck against the Saints again today. Last time we met, we thought we'd be putting the run together that would see us safe. Instead, Southampton took it to us, and then went on a run and pulled themselves out of the mire.
So, still sat 17th, Villa need quite obviously need something from this one. It's taken me a while to get over the Spurs match, but events have conspired to see us still out of the drop zone, if only just. If we tallied up all the little things that have somehow gone against us, errors, late goals, bad bounces, VAR, injuries, what have you, we'd probably find enough points in there to see ourselves in Europe. But, that's how it went and here we are. And there are obviously still three worse places we could be.
What I take from Spurs is that we can claw out the results we need during the run-in if we can just show a bit more composure and cut down on the mistakes. I said during the match that if we went on to lose, it would come down to us being the authors of our own demise, and so it was. For Villa, as Smith has said, it's all about doing the things that are within our control. Me, I find it a cruel twist of fate that Engels was out there because Mings had tonsillitis, of all things. I took heart seeing Jack's arm round his shoulder telling him, earnestly, that "we all make mistakes. Everyone does." Small comfort, perhaps, and maybe a cliché, but that says something good about the camp and Jack, trying to do what a captain needs to do.
And of course, there's the question of whether Villa are too gung-ho, and is that why we're conceding so many. It's a fair one. I've seen us lose when trying to shut up shop, seen us lose when chasing a winner.
Anyway. After Smith's comments during the week about Drinkwater and why he's been playing, looks like Marvelous and Luiz heard him and have made their cases during training. I've no idea what to expect today…But we simply have to build on Spurs the way we didn't after besting Leicester. And I have a feeling Samatta might have something to say about the final result.
Starting XI:
Reina, Guilbert, Konsa, Mings, Hause, Targett, Nakamba, Luiz, El Ghazi, Grealish, Samatta.
Substitutes:
Borja, Trezeguet, Hourihane, Drinkwater, Nyland, Elmohamady, Engels.
Over to you.