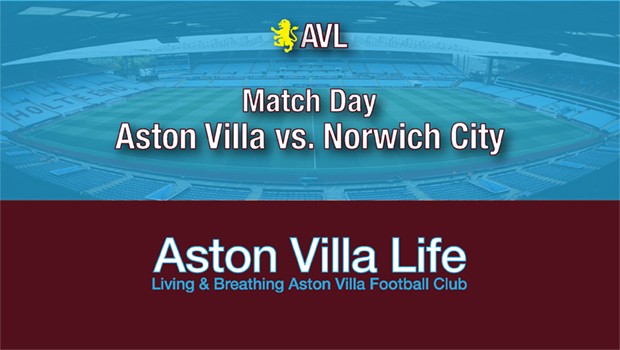 Following the bizarre scenes we witnessed at Elland Road, the 46th and final match of the 2018-19 regular season is upon us. It's a bit of an anticlimax in terms of meaning, but that's okay, because that's what happens when you go on a record-breaking run that was as necessary as it was stirring and, frankly, miraculous. Eleven games back, I don't know that anyone would've said we'd be playing this last fixture, never mind the one before, safely ensconced in the playoff spots.
But we're back where we were last May, and what looked an intimidating way to finish the season has instead turned into a management exercise for Dean Smith. Expectations. Momentum. Sharpness. Albion. These will be the things on Smith's mind, and no doubt the players'.
And when you look at everything that's happened following the crushing 0-1 defeat to Fulham in last season's playoff final, it's incredible.
At the brink of financial implosion less than a year ago, Aston Villa have somehow managed to right the ship and earn another shot to play for a return to the Premier League—thanks in no small part to Wes Edens and Nassef Sawiris. Together, the messiahs fondly known as Compass appeared out of nowhere to shoulder Tony Xia aside, pump in the funds, hold on to the crown jewels, and give Villa another chance at redemption. It could hardly have been a stranger ride.
I said over the last week or so that this has felt like four seasons. We had another underwhelming start. Said goodbye to Steve Bruce 12 games in. Said hello to Dean Smith. Started pulling it together. Saw it stall out. Then saw it all click in the nick of time. And you know you've seen something special when you look back at it all and realize that the side have basically gone a quarter of a season unbeaten, and that every point from that was needed to come into today's game with another to play next week.
So. A sellout crowd at Villa Park will see who Dean Smith decides to sit or play. We know John McGinn, one of the best bits of business we've done in recent years, will be out to avoid a disastrous yellow card. We know Tammy Abraham will not be risked.
The rest? No idea. That's the management exercise piece. Smith will want to keep confidence and momentum. He'll want the side playing hard and setting the stage for a three-game run to glory. He'll also want to be avoiding any key injuries, and likely will want to give Alan Hutton at least a cameo in what would surely be his last regular-season outing in claret and blue, if not his last appearance for the club overall. Say what you will, he's given his all, and deserves a chance to say goodbye and hear the applause.
Thank you, Alan.
And there you have it. The game will be all about psychology, rather than points, and while Deano's certainly earned his money up to now, this is the dress rehearsal to achieving what he was brought in to do: salvage the season and get us back up. He's done the salvaging. Now we've got the hard part.
Smith will be focused, and I've no doubt he'll have the players focused. If nothing else, last week's circus will have reminded everyone that the job's not done, and nothing is guaranteed. All those wins will count for nothing if we don't come up with at least two more after we get tomorrow's proceedings out of the way.
So today is all about setting us up for the nerve-wracking excitement of the playoffs, and we'll see how we feel about our prospects after the full-time whistle.
Over to you.