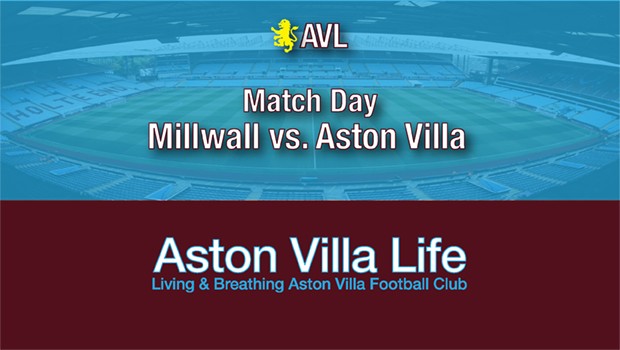 Here we are, the final regular-season match in what ultimately will be a defining year for Villa. At the end of the day Sunday, whatever the result, we'll finally be coming to terms with, one hopes, three very important games.
In the meantime, there's the matter of tomorrow's final fixture. We know we're fourth and have the second semifinal leg at home. Which I like. Looks like Boro will be fifth, which maybe I don't like so much. But there it is and it could be worse. And then if all goes well, we're left wondering who we'd rather play in a final. But we won't have much choice in that, either.
As far as Millwall go, they're out now, barring a miracle. Doesn't mean they won't want to show they belonged, but they could just as easily be down and somewhat indifferent. I'm thinking they'll be ready to play, though, for the home fans.
For Villa, just like last week, it's all about setting up for the games ahead. Rest and rotate or keep on playing as is. I think it was Calderwood who'd said before Derby that we'd be playing for momentum and confidence, but who knows what that might mean Sunday. He seemed to keep options open, saying sort of semi-contradictory things.
As I've said many times, I'd take the risk and keep the team as is. Like Calderwood said, you want to come out of the weekend feeling good. We won't mention the bad things that can happen.
I also don't know what role having a Saturday-Tuesday turnaround for the two semifinal legs will play in Bruce's thinking. At this stage, I'd think emotion would carry the day over two legs. Players like Snodgrass, Elmohamady, and certainly John Terry know this is why they're at Villa. Players like Grealish would very much like to get to the big stage, though if Villa fail, I'd be hard-pressed to say that Grealish won't be playing in the PL next year anyway.
But, it has been a long season. Obviously anyone with any knock or niggle should be held out, like Bjarnason. Whatever we see, I'd simply like it to be a coherent side that is playing to win. And what we don't want to see is a not-terribly-young Villa side needing a goal or protecting a lead, and looking leggy and nervous in the second half of the second semifinal leg.
As I've also said before, it's been quite a ride. Hard to believe this is the last regular fixture, and that it will be the 46th league game of the campaign. It's been fun, it's been frustrating, it's been exciting and worrisome. The win streak was a blast. We even briefly sat second, and it felt like that was the way it should be.
The supporters have been great, and the relationship with the club has been revitalized for many. Things aren't perfect, but they're better than they were. Low bar, of course, but it's more than just clearing a low bar. I think Villa are getting their soul back. Will take some careful nurturing, as cases like ours can have setbacks. If we don't go up, there'll be a rebuild, and it might be a bit messy. If we go up, there'll be just as much work to do.
But for now, I'm looking back at it and thinking it was worth the price of admission. Mistakes have been made, and we're not done yet, not by any means, but before we get to the next round, it's worth taking stock and enjoying the fact that we're up in it, there are matches of serious consequence to come, and, well, it all means something. We'll be going for glory for a change. Playing to win something.
And the thing is, come what may, we want to hold onto what we've gotten back this year.
We've been pointed in the right direction, and a will to win is sort of wafting around the club, instead of embarrassment and diffidence. If the feel of that can be maintained, we'll be alright.
Speaking of which, well done the U23s winning the PL Cup. Really good job, lads, and a great example for the first team (hell, they might end up being the first team). Here's to two playoff final victories for Villa in 2018.
And our deepest sympathies, Mr. Bruce, from all Villans everywhere. You've had a rough go these last few months, and you've kept your head up. Here's hoping the side give you something to smile about, if only briefly, tomorrow.
Over to you.