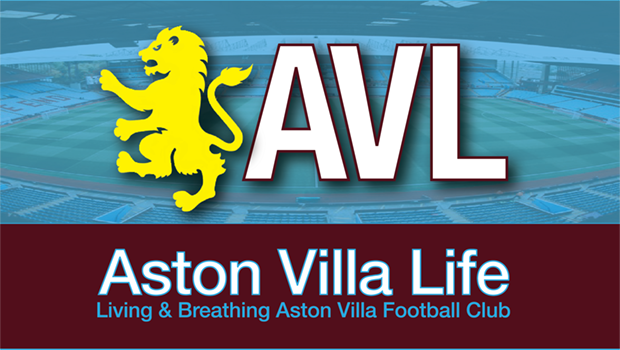 At the weekend, Villa somehow put four past Sheffield Wednesday while conceding only two. I'm not sure how that came about, so I guess we all just say thank you very much and move on.
Now, that could also be a case of whistling past the graveyard. Does it matter? Depends. If Grealish and Adomah return this week and are anywhere near their standard, then the odds of us playing better would seem to go up. But you never know with these things.
In the meantime, been reading all the back and forth about Hogan. I think I can see both sides. Forgive me if a my paraphrase isn't 100% accurate, but it seems to go something like this: A) If we can't play to him, then what use is he? B) If we could only get him the ball, then he'd score. And maybe there's a another one, which is that he doesn't convert at a high enough rate on the chances he does get. So it's sort of like a triangle, right? One side for, two against.
To me, the first two ideas are both valid. I was ready to write Hogan off not because I don't think he can score, but because we couldn't seem to get him the ball. Then we got him the ball, and he scored.
Stats have been bandied about, and I think broad stats from the same methodology can be useful. If Opta says Kane scores one in four or five, and Opta says Hogan scores whatever, then you'd hope it's apples to apples. Assuming that's the case, then broadly speaking, Hogan doesn't do badly in terms of converting. I've seen him miss what seem like dead certs, and then put away the most glancing of chances.
If Grealish and/or Adomah come back in the side, and Hogan started scoring playing with them and Snodgrass, my math would be  simple: 1) Is Hogan well liked? 2) Does he play hard? Getting to the more mystical side, 3) is he more or less likely to score than Grabban? If I think no to C, I also have to balance the other two and ask myself how much less likely?
Now managers get paid to make tough choices, and when they work, everyone's happy. Except the player or two that might've lost their spots. Does Bruce have a hard choice to make here? I don't think so. Villa got four last time out, which sort of papers over issues that a defeat might've raised, and gives Bruce a pass to stick with what was working before Grealish and Adomah got hurt. And, being a touch conservative in these matters, I'd probably go with what was working.
Doesn't mean I have any idea what would happen if Grabban got a start in Hogan's place. But I would be thinking about the dressing room, and I would be inclined to go with players who've played more together. Not for a lifetime, by any means, but there has to be more understanding. And there was a seven-game win streak. As far as the dressing room goes, I'd take it under consideration not because I'd fear 'player power'. I just would've seen a team coming together, and a player sticking with it like others who've been sidelined, gotten chances and come good. I don't like messing with good feelings.
Anyway. It could also be the case that any number of strikers might thrive with Grealish, Adomah, and Snodgrass occupying so much attention and posing their own threats. That is to say, if both are back, or Grealish in particular, then maybe it's all academic. Apart from the fact that one player had a £12m price tag, and is on a long contract. And that we're chasing promotion, and everything else pales in comparison.
So, we'll see what the weekend brings. I'm much more curious about Grealish and Adomah, as you can tell, because while 4-2 isn't a textbook smash and grab, it sure felt like one. We're very lucky to have those three points, and maybe the one before it. If I'd have been asked if four points from nine with Jack and Albert out was acceptable, never mind other injuries, I'd probably have said yes. Even more so after what I saw over those three games.
If Jack and Albert aren't back, then maybe we do switch things up, and Bruce has some cover. Trick here is that I just haven't seen enough of Grabban to know with any certainty. But if we can't get the ball to Hogan…
Hope I've cleared that up.
Over to you.