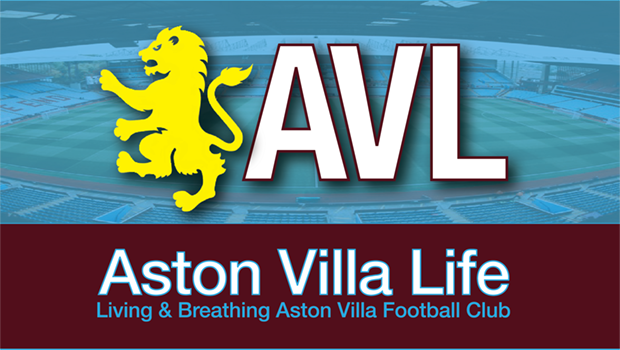 We hoped for a Happy New year, and that's what's been delivered – so far at least.
Yes, there's nothing like a defeat or two for the gnashing of teeth to re-commence, but when a win or two materialises either all goes quiet or some other reason for dissatisfaction is often found by the fans. It's Villa, isn't it? The fans are fickle, aren't they? Well, not so fickle that despite all the vicissitudes and false promises of the last few years, they still go down to VP in quite large numbers. And that's how it's always been, except when matters were really dire in the Autumn of 1968 and the odd occasion at other times.
The Chairman made it clear that promotion had to be achieved within two years of his arrival, and targeted major achievements within five years, but a softening of stance on this issue has been detected of late. That perhaps indicates that his initial enthusiasm and willingness to spend-spend was perhaps a bit lop-sided away from reality. But what the chairman has done that impresses me is that early on he focused on the need to change the low sense of self-esteem that seemed to exist within the club when he took over, and the rigorous yet progressive re-organisation of the club's management and coaching that's needed to bring the Club back to its real home – the top tier. As a true field-marshall, the chairman even stopped by to give his troops a morale-boosting talk before Christmas.
On the pitch the play may not be "Total Football" but it's a system that's been honed to wear the opposition down and to secure as many points as possible in order to get back to the top as quickly as possible. In fourth place and being just five points behind an automatic promotion place, and with 19 games to go to build up a storming finish, the Villa is well-placed. We're not there yet, but perhaps the New Year indicators symbolise that this is a new era that's being brought together as we watch.
Before the New year we had a daunting injury list, with Kodjia, Terry, Hogan, Jedinak and Green being perhaps the most honourable members of that sick band, but though we're probably going to be without 'Codger' for the rest of the season, the fighting wounded have otherwise returned (or are returning) to the fray. Added to that, the arrival of coach Steve Agnew appears to have brought an improvement out of Hogan (and others), and perhaps Hogan is now shaping up to be the goalscoring power that he was supposed to be when he signed. It's just as well: after all, the chairman is no longer able to shell out twelve-million pound purchase fees for misfiring pea-shooters!
The turnabout in attitude amongst the players since the summer of 2016 is quite startling in my view, but has been achieved mostly by the disposing of quite a few players introduced by previous managers, in the process. Of late, the kind of silly errors that were still occurring a few months ago has virtually been eradicated. Apart from Grealish and Hutton, there is no semblance of the side that existed before the current chairman arrived, and both the players named in fact now seem to have 'upped' their game.
I think we talked 2 or 3 years ago about leadership needing to come from the top, with Lerner being distant right to the time of his exit. The new ownership seems, indeed, to be made of something both more durable and more communicative. And able to keep Bruce on his toes. In contrast to what went before there's no hint of the Villa being a plaything for Dr. Xia!
UTV!
P.S.
I know you will enjoy my latest book, "The Villa Way – 1874-1944". Please look into my bookshop (click here) and purchase a copy. 
Michael of Herne Bay says: "Being a villa fan, I thoroughly enjoyed John Lerwill's latest publication on my club. I have all of John's publications to date, and they take pride of place in my 'Villa Library'".