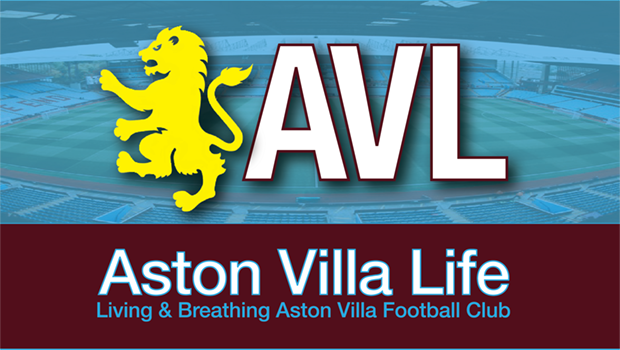 The end of the world has come it would seem: gloom, gloom, yet more gloom! Yet any gloom usually turns to light, so I am assuming we are going to see light – and plenty of it – when matters sort themselves out. Promotion? Probably not this season, but, hey, we were getting used to the idea of it not happening anyway.
I see Bruce being condemned as a dinosaur, yet in reality I felt the dinosaur was Grealish! He is coming on 22 yet still exhibits a petulance that is not easily forgivable at that age, but possibly a carry-over from the previous administration that seemed to have lost it. When Bruce took over he found he had a dressing room of wet rags to contend with and he gradually eroded that situation – but perhaps in Grealish he has his most formidable challenge. After all, Alexander the Great was strutting his stuff at a similar age, but this lad seems scarcely able to organise a tea party, let alone an invasion. However, this is perhaps an age of mediocrity – in football certainly, as well as politics. Where, oh where, has the phenomenon gone that was once known as "character"?
And the Forest match result was really down to Grealish. Arguably his one touch of any note produced a goal, but his two yellow cards effectively gave the game to the opposition. Yes, probably aided by Johnstone's fumble, but the shot he had to deal with was 'one of those', bouncing awkwardly, and we had the misfortune to see that Forest had a striker who was awake to the situation when Johnstone was about to atone for his slip.
Was it all bad? Some AVL fans are saying that the team, the manager and the club is rubbish, or words to that effect. Once we've slept on it, we'll still feel disgruntled, yes, but we'll still be interested to see Villa keep their unbeaten home record intact next week. We've been in a 6 year haze of disillusionment and it's difficult to work ourselves out of it.
Like all on AVL I saw the match, and for me there were moments when I saw things coming together. I like the individual forays of Hogan, and the 'strike when you see the whites of their eyes' attitude of Kodjia. And in the three latest (midfield) signings I saw the beginnings of them finding their feet. And despite criticism after the match, I feel that the defence is good enough.
What is needed is simply more games for them to gel, for in their play I see the new signings having the capability of making the tail end of this season worth watching, and providing sufficient anticipation for the big push next season. It was a very similar situation back in 1936 to 1938 (from what I've read in the research I've recently been doing), so the omens are good.
Up the Villa!