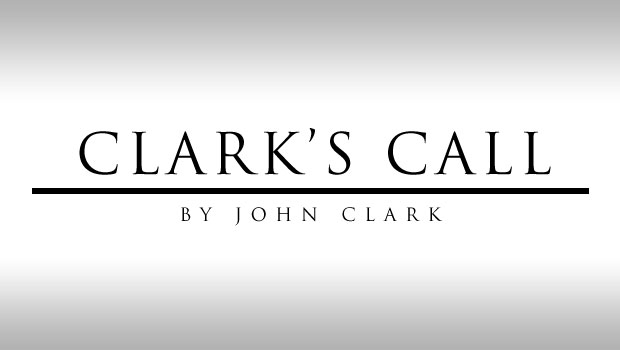 I really shouldn't be surprised, yet somehow I am. I know how mainstream media work. I know they're lazy. I know they're sycophantic.
I know most of the on-air personalties, despite how good they may have been on the pitch, are usually not that bright, and only cursorily familiar with the 14 teams out of the European places, and incredibly, incomprehensibly inept at interpreting what's happening on a pitch.
Yet despite all this, somehow, they never cease to amaze me. It makes me angry, because somehow, perhaps because I came up in journalism, I think that trying to get the narrative right is important.
Here in the U.S., NBC Sports took over the Barclay's Premier League rights from Fox Sports (the Fox Soccer Channel). They've put a fair amount of effort into trying to roll it out to a bigger audience. They made funny videos. They did a show featuring all the sides to introduce Americans to the Premier League cast this year, help them pick a team.
Very promising stuff. Yet as the opening weekend unfolded, they promptly fell into the same cliched, lazy cr*p English fans have bemoaned for years. United and Moyes. Chelsea and Mourinho. Blah, blah, blah.
The big stories? United's 4-1 win over Swansea? I could manage United to a 4-1 win over Swansea by cracking open a six pack and ordering a pizza.
Mourinho's triumphant return to Stamford Bridge? Okay, I get it, been hearing it for weeks. Chelsea beat Hull. Big deal. They'd have beat Hull with me in charge. Drinking beer, eating pizza, searching for escorts online, and checking with my bookie.
The real story for these two is who drops the least silly points. That's it. Opening weekend mission accomplished.
Cut to the chase, NBC. Be honest.
We're going to watch 38 weeks' worth of games, and only one of three teams stands a chance in hell of winning the league. The only question is whether United manage to hold out against a deeper and more talented Chelsea side, and whether Pellegrini can take the biggest waste of money on the planet and get them to perform instead of bringing new meaning to profligacy.
Against that background, the footballing story of the weekend clearly, unarguably belonged to Aston Villa.
Villa were the only side to beat a glory-hunter's club on opening day. Never mind away. By more than one goal. After clawing their way clear of relegation three months earlier and sticking to a value-oriented youth policy at complete odds with the Premiership's received wisdom.
Three unanswered goals, and by far the biggest result of the weekend. All reduced to misguided…no, completely erroneous criticism of a clear-cut penalty that buried Arsenal because they couldn't deal with Gabriel Agbonlahor without bringing him down in the box.
Villa deservedly took the biggest scalp of the opening weekend, putting Wenger right in the muck, and sending the Arsenal supporters into a suicidal rage.
Villa cost Arsenal the game. Gabby's pace, strength and determination cost Arsenal the game. Budget, kid-riddled Villa's heart cost Arsenal the game. Fabian Delph and Brad Guzan and Tony Moon cost Arsenal the game.
That was the weekend's biggest footballing story.
Never mind the fact it was by far the weekend's most intense, entertaining, and controversial game.
NBC, you want to make Americans care?
Then don't condescend. Don't pander. Don't patronize. Cover the game, not the names.
Show the real stories. Celebrate these triumphs, the only real moments of transcendence left in the game. Break it down, help people understand and learn the league so they can love it for what it really is. Something besides purchased victories.
Get it right, in other words. The opening weekend belonged to Aston Villa. That was your story. You blew it right out of the gate.
And by the way, when you're doing a wrap-up show styled after Match of the Day, don't have a prissy, smug little American nobody with great hair spouting rubbish about a poor call costing Arsenal a win. You talk about insulting.
Look. I'm used to Villa getting short shrift. I'm used to you guys spending hundreds of millions and embarrassing yourselves weekly.
The question is, why am I used to it? Have a look in the mirror. You're a disgrace, frankly. We watch the games in spite of you. Because we have to. And I don't want it to be that way. I'd like to like you.
So here's something positive: You've got 37 more rounds to get it right. The sad thing is that you won't.